Welcome to this well-researched comparison of Hostinger Vs Siteground. Picking web hosting between two of the most amazing options is a problem. Not everyone can choose out of it simply by looking over the website. You need a comparison that justifies both the web hosting's features and services that will help you in picking one.
In the below article we have tried to bring a detailed comparison for you all who are confused between these two web hosting:
About Hostinger
Hostinger started its journey back in 2004 when it was known as Hosting Media but later in 2011, it was renowned as its current name with which we all know it, Hostinger. Since then they have been going strong. They are known for their great performance.
See Hostinger Plans here.
About SiteGround
Siteground is a web hosting company that was started by Izo Tzenov to provide an all-rounder hosting service that can make its name in the industry. The European company was initiated in 2004 which brings to it 2 decades of experience.
| | | |
| --- | --- | --- |
| Products | Hostinger | Siteground |
| Customer support | Yes | Yes |
| Free migration | Yes | Limited to WP |
| Money-back guarantee | 30 days | 30 days |
| Variety in hosting | Yes | Yes |
| Backup | Weekly | Daily |
| Free domain | Yes | No |
Features
For anyone planning on choosing a web hosting it is necessary that they know the features of that web hosting. It is the factor that matters the most. In this section let's find out the features of these web hostings:
Hostinger
Hostinger is a powerhouse of many features. Let's have a look at some of its primary features:
They offer free domain names for their users. It is available in all the plans of Hositnger leaving out the only basic plan which does not consist of the free domain.
You even get CDN and website migration at no additional cost.
They offer managed wordpress with all its plans.
DNS management is also available
Uptime guarantee of 99.9% is splendid
Timely backups according to the plans
They also offer free SSL certificate
Siteground
Siteground is an overall performer which doesn't lack in any of the factors. Even when checking the features it is not far behind the Hostinger.Below are some of its salient features:-
Siteground provides Managed WordPress even in its shared hosting plans which is quite rare.
It also has unmetered bandwidth means you can use as much as you want.
Entirely managed service and performance
They provide unmetered traffic
Coming to freebies they have free CDN, Email, and SSL
It doesn't have any free domain which can be upsetting for many users.
Winner
In this section, both lack certain criteria and outperform the other web hosting in the other criteria. Let's say it is a tie here.
---
DataCentres
For many bloggers, this might not be a concern but should be. I have seen many bloggers missing out on this detail. Data centers play a significant role in deciding the server and network. Many prefer web hosting that has data centers in the country or continent. Let's see which of these web hosting has more widely located data centers:
Hostinger
Hostinger has their server widely located in the following regions:
United Kingdom
United States of America
Brazil
Netherlands
Singapore
Indonesia
Lithuania
Siteground
Siteground have their data centers deployed in the following locations:
Singapore
Chicago
Lowa
London
Amsterdam
Eemshaven
Winner
Though it may seem like both have nearly the same number of data centers with a difference of just one. Hostinger has more widely spread and rightly located Data Centers.
---
Plan and Pricing
The cost of web hosting is not the most prominent factor for everyone. They keep this factor at the end of their preference list. Even if this is not a deciding factor for you, it is right to consider it on your list. For some, this can be a primary factor. This is usually a big factor for a new blogger who is just starting out and is looking for something affordable for which they do not have to go for anything expensive. In this section we will see the pricing and plans of both the web hosting:
The plans for Hostinger are following:
Single – It starts at $1.39 and offers 1 website, a single email account, and lots of freebies. It lacks the free domain.
Premium – With premium hosting you get 100 websites, free email, domain, and 30 GB storage at $2.59.
Business – For a business plan you have to pay $3.99 and you receive 100 websites, free email, SSL, domain, and 200 GB storage.
When it comes to pricing many good things can be said about Hostinger. It is because it offers quite affordable hosting services with high performance. Even the base price and the renewal prices are not extensively different. This indicates that they are not into the industry-standard price trick. They even offer domains at no cost.
Siteground
Startup – With 1 website, lots of freebies, unlimited data space, and a money-back guarantee this plan costs $4.99.
GrowBig – For a growing business this plan is ideal. You will get unlimited websites, 20 GB storage, freebies, and daily back at $7.99.
GoGeek – The GoGeek plan is perfect for an established business and needs unlimited websites, managed WordPress, and freebies all at $14.99.
When compared with Hostinger, Siteground proves to be more expensive. Though the prices are worth it, it's not competitive. They do provide managed hosting but it still remains more expensive than Hostinger and do not even provide a free domain.
Winner
I know even you might have understood the winner in this round, which is Hostinger with its great but cheap plans giving all the newbies a good time.
---
Money-back / Cancellation policy
After knowing the plans and pricing you need to know their cancellation policy. For some users, satisfaction and performance are the topmost priority. They would not stick to web hosting if they do not find it right for their work. In this scenario, the trouble that many bloggers would face is that some of the web hosting companies do not provide a money-back guarantee. For anyone who only sticks to any web hosting only when they are 100% sure, here is a trick, just check the cancellation policy of the company before you subscribe to any of their plans. This will give you security for your money invested. Let's see how Hostinger and Siteground have their policies planned.
Hostinger
Hostinger offers a 30 days money-back guarantee. This means that even while having doubts you can subscribe to this web hosting without worrying about the loss of your money. They promise that the refund will be without any hassle or risk in case you didn't find their service satisfactory.
Siteground
Not any far from Hostinger in this account Siteground itself offers a cancellation policy within 30 days of usage. For everyone seeking to try out this hosting, you can surely have a sample of it. But note that the policy is for new customers and won't include any renewal prices.
Winner
It's a clear tie because both have a 30 days policy with really no hassles.
---
Customer Support
For instance, it might not seem efficient that why any hosting company requires customer support. Anyone using their services can be able to solve most problems themselves only. The scenario is different when your website is facing a downtime or server issue. At that time you require customer support. Check both the web hosting's customer support and find yourself which one you like better:
Hostinger
Hostinger has dedicated 24/7 customer support which works towards giving a full solution to their customers. Their support is available on live chat, email. They provide this support in more than 20 languages which is commendable. This makes the work easier for people all around the globe.
Siteground
Siteground is nowhere behind Hostinger when it comes to supporting. They have fantastic support which is available round the clock. You can approach them through live chat, phone, and email. But they don't have multilingual support like Hostinger.
Winner
Though both the web hosting has great support it is evident that with multilingual support Hostinger takes away this round.
---
Uptime
Every web hosting company which has a good uptime never forgets to boast about it. Uptime is the most crucial factor in a web hosting selection. Nowadays everyone is aware of the significance of uptime of their website. With lower Uptime chances are that your site will face a bounce rate which is not good. The standard Uptime for web hosting is 99.95% anything less than this is not worth it. Let's have a look at Hostinger and Siteground.
Hostinger
Hostinger's always keeps you informed in case of any unforeseen event happens to their servers. We are using their services for a few of our blogs and getting 99.99% uptime approx.
One great thing about Hostinger is that in case you are not happy with any of the server's performance, you can ask for server change, they will do it happily.
Siteground
Siteground has a commendable Uptime of 99.99%. it is higher than the industry standard Uptime percentage. It is a significant factor and Siteground shows its sincerity in keeping it high. They guarantee their uptime with a backup in which they commit. If the downtime is faced due to their dependency then they will pay for your hosting charges.
Winner
We will declare Uptime as a tie here for both the Hostinger and Siteground. Both services are good as far as uptime is concerned.
---
Pros / Cons
Not everyone can do thorough research. It is not everyone's cup of tea. But you can surely observe a quick glance over the pros and cons of web hosting to save you time and energy. It is sometimes even brainstorming for many people who are not used to or aware of these details. Below mentioned are the pros and cons of both web hosting:
Hostinger
| | |
| --- | --- |
| PROS | CONS |
| User-Friendly | Not that fast |
| Speed | No chat support for non-users |
| Customer Support | |
| Cancellation Policy | |
| Affordable Plans | |
Siteground
| | |
| --- | --- |
| PROS | CONS |
| Cancellation Policy | Expensive |
| Managed WordPress | |
| Automatic Backup | |
| 99.99% Uptime | |
Winner
Both web hosting has almost equal pros and cons but Hostinger has comparatively fewer cons and more pros which gives it an upper hand.
---
Knowledgebase
Knowledge Base of web hosting plays a crucial part in showing the intelligence and concerns of the company for its users. Most web hosting provides blogs, articles, how-to guides, and videos to give better information and guidance to its users. it is not always possible to approach customer support. Sometimes you need quick and instant resolution which can be done through the knowledge base. Let's compare both their knowledge base:
Hostinger
Hostinger has an extensive knowledge base for anyone who doesn't like to wait for a response. Their how-to articles and guides prove to be helpful for newcomers.
Siteground
With a comprehensive knowledge base, Siteground gives a nice guide to all its new users. It's not the best in the world but it does prove to be helpful.
Winner
Both of the web hostings have a great knowledge base but Hostinger is my personal favorite.
---
Ease of Use
No matter if you are an expert or a newbie in this industry you will always prefer web hosting that is easier to use and access. Without it, every day would be a task for you. With smooth working panels the experience can be easy peasy. Especially for a newbie. Even when you are shifting hosting then it plays a vital role. In this section we will test which is more user-friendly:
Hostinger
Hostinger has a simple proprietary control panel. For many of its users, it has been a cakewalk. They find it better and easier when kept in comparison with regular cPanel. It is known for being user-friendly. The phase at Hostinger leaves users feeling stress-free because of simplicity.
Siteground
Siteground has great reviews when it comes to its user-friendly phase. It as well is a proprietary panel with site tools. This makes your work easier. Working through the phase is not at all hard.
Winner
We found Hostinger's custom hPanel a breeze for beginners as well as developers. Hostinger clearly wins this round.
---
Migration
This topic is a major concern for anyone who already owns a website. Migration is necessary for them. Many web hosting provides smooth migration in which you do not need to make much effort. You can find a free migration policy. Let see what Hostinger and Siteground have to offer:
Hostinger
At Hostinger you will be provided with managed migration and for that, you just need to contact the service. They would migrate all your sites depending upon the complexity and your transfer instructions.
Siteground
Siteground offers unmanaged migration which is automatic. This means that your task would be almost nothing when it comes to the process. They even offer free WordPress migration with simple and easy steps.
Winner
Hostinger is a winner as you can request them for more than one website transfer and they would consider it. Siteground sticks to their transfer policy of one website for free.
---
Customer Reviews
Nothing can match the comparison or observation until you are not considering the real customer's review. They have actually used it and can provide a more internal review based on their experience. Below are the customer reviews of both the web hosting:
Hostinger
The above image and rating prove the high performance of the web hosting. Most of its customers have posted great reviews about the web hosting and why not the service speaks for itself.
Siteground
Siteground is also one of the most recommended hosting providers today. We checked them on various review platforms and found positive user reviews.
Winner
We saw excellent user reviews for both companies. A few reviews worth noting are about the renewal price of Siteground. Last year they increased their prices sharply.
Except for pricing, no other negative comment worth highlighting about Siteground. For the sake of result, we would declare Hostinger as a winner here.
---
Final Thoughts on Hostinger Vs Siteground Comparison
Now after reading the entire article you might have understood both the web hosting – Hostinger and Siteground in-depth. In our comparative study, we found Hostinger better than Siteground.
Reasons, why Hostinger wins over Siteground, is the affordable pricing, excellent service, WordPress speed, and custom inhouse developed dashboard.
By looking at all their features you can now analyze which of their features and services are beneficial for you. Only after that, you must decide which one is better.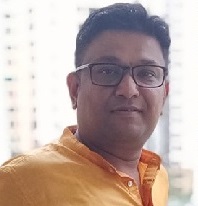 Seasoned Professional with 15 years of experience in Sales and Marketing. Entrepreneur, Consultant and Blogger helping people earn through jobs and blogging. Experienced Hosting Reviewer who likes to collect detailed info about existing players and share it with my audience. Previously worked with leading Banks and Telecom Companies.
I completed my Masters in Management with specialization in Finance and Marketing.
Visit our Hosting Review and Blogging Guide for more interesting articles.