Are you disappointed with SiteGround? Well, we have listed below the best SiteGround Alternatives for all its products, like domain, shared, WP, and Cloud hosting plans.
SiteGround is a magnificent web hosting site that offers excellent performance and various WordPress-specific features. It is one of the highly recommended web hosting sites. But in June 2020 SiteGround increased its prices AGAIN. Earlier it increased its prices in 2018. So this back-to-back increase in price means that SiteGround is no longer the cheapest web host.
This all is happening because Siteground has recently shifted all its infrastructure to Google Cloud and has launched its own custom hosting dashboard which means they are working hard to justify their prices.
This increase in price has affected some customers and therefore they all are finding some good alternatives to Siteground.
So, here you guys are reading the correct blog post, as today I will discuss the best 9 alternatives of Siteground.  
Also check out Siteground Black Friday 2021 deals.
1. BLUEHOST
Bluehost is one of the best web hosting companies founded in 2003. It is collectively hosting well over 2 million domains and is one of the 20 largest web hosts. It is currently employing over 750 people.
FEATURES OF BLUEHOST
Beginner friendly and offers WordPress installer tools.
Has its own customised c- panel.
Provides a feature of dozens of site tools addons.
Is a free site builder.
Provides technology to support fast pages.
Free SSL certificates.
Updates the word press automatically.
PRODUCTS PROVIDED BY BLUEHOST
Shared hosting: it is for the people who are new or are just getting started with websites or blogs. It is very easy to use and has a customer-friendly dashboard. It gives fully managed solutions.
Virtual private server (VPS): it is perfect for sites that are growing and need more power or control. It is great for moderate to high traffic. It provides all the on-demand resources. It also provides additional control.
Dedicated hosting: it is best for sites with very high traffic. It provides the customer's ultimate security and performance.
PRICING
Shared hosting is $8.99 to $25.99 per month.
Virtual private server (VPS) is $29.99 to $119.99 per month.
Dedicated hosting is $39.99 to $129.99 per month.
PROS OF BLUEHOST
It is very easy to use.
You get a free domain name for the first year.
The shared hosting plans offer loads of storage.
The prices are quite affordable
It offers unmetered bandwidth which won't limit the traffic you get on your website.
It offers unlimited resources and a buffet of benefits.
The support center responds very quickly.
Security features provided by Bluehost are tremendous.
CONS OF BLUEHOST
They have only 1 data center location, that is USA.
The site doesn't offer automatic off-site backups.
As compared to the cons we have more pros and one can definitely operate a Bluehost web hosting. After consulting my friend who has been a member of Bluehost I can assure you that you won't regret this web hosting site.
2. HOSTARMADA
Host armada is new in the field of web hosting. It was launched in the last quarter of 2019. Its headquarters are in Delaware, USA. It is a very fast-growing company that has its servers in the USA, Canada, UK, Germany, India, Singapore and Australia.
The website loads fast is easy to navigate and is entirely in English. Also, the website has a learning centre. They provide a 24/7 support service so that you can get in touch with live chat, ticket, phone or email.
FEATURES OF HOSTARMADA
Unmetered bandwidth.
Has a c-panel.
Free SSL certificate.
Provides daily backups.
Give us a free domain name.
PRODUCTS PROVIDED BY HOSTARMADA
Shared hosting: the benefit of using shared hosting is that there are a low number of clients per server.
VPS hosting: the benefit of using VPS hosting is that there is a full root level of access on demand.
Dedicated hosting: the technology is super fast and it will admire the users.
PRICES
Hostarmada plans are reasonably priced. You can choose to be billed annually, biennially, or triennially. Also, they provide a 45 days money-back guarantee.
Shared hosting is $3.99 per month.
VPS hosting is $41.21 per month.
Dedicated hosting is $149.00 per month.
PROS OF HOSTARMADA
24/7 support service.
Free daily backup.
Free website migration.
Free SSL certificate.
Available at very affordable prices.
Provide free website optimization.
Provide us with free domain name registration/ transfer.
Free email service.
CONS OF HOSTARMADA
No monthly subscription for shared hosting plans.
Increased renewal rates for shared hosting plans.
After reading the reviews of people on Hostarmada on trust pilot I got to know that 99% of the people have rated it excellent. People are so happy to use this website. The services provided by them to their users are excellent. Even beginners find it way too easy to use the website.
3. HOSTGATOR
It was founded in October 2002 by Brent Oxley. The company offers a variety of hosting services including managed WordPress hosting. Surprisingly with the low prices, unlimited storage, and bandwidth, Hostgator seems to be very tempting.
The company has hosted more than 8 million domains and has more than 850 employees to support their customers round the clock. The support staff is available 24/7 via live chats, emails and telephones.
FEATURES OF HOSTGATOR
Provides 150GB storage.
Unlimited email addresses.
24/7/365 support service.
One site migrated for free.
Included monthly price for global CND.
2 sites available.
PRODUCT PROVIDED BY HOSTGATOR
Shared hosting: Hostgator is recommended for basic website blogs. It has unmetered bandwidth. It also has professional email hosting. It provides a one-click script install.
Virtual private server (VPS): Hostgator is recommended for high traffic websites. It provides full root access. It also gives high-speed SSD storage.
Dedicated hosting: Hostgator is recommended for high traffic websites and customs applications. It has high-performance servers. It has maximum control.
PRICING
Shared hosting is $2.75/month.
VPS hosting is $19.95/month.
Dedicated hosting is $89.98/month.
PROS OF HOSTGATOR
Provides us plenty of storage.
Flexible terms.
Available in many programming languages.
Unmetered bandwidth.
24/7/365 support is available.
Available at reasonable prices.
CONS OF HOSTGATOR
No free backup.
Missing advanced features.
Tricky prices and fees.
Your website will be safe being hosted at Hostgator. The speed is Okish as I have personally experienced it. Also, the uptime is not crazy bad, if you don't have a super serious project. Even if Hostgator restricts the number of files that you can have, they are pretty generous with their storage, email, bandwidth, and database limitation.
4. SCALAHOSTING
Starting in 2007, the main focus of the company was to make VPS hosting a resource that anyone including the students, developers, businesses, and large-scale teams can use to build amazing things on the web. The company claims that every website owner in the world can finally have their own cloud VPS, but no one can match their offers in any case. In the past 4 years, they have tried to develop everything even better.
FEATURES OF SCALAHOSTING
Provides excellent server speed.
Very high reliability.
Generous provision of resources.
Automated backup- keeps 7 copies of your site.
Free and effortless migration.
30 days money-back guarantee.
PRODUCTS PROVIDED BY SCALAHOSTING
Shared hosting: it gives industry-leading performance and speed. It also gives free and effortless migration. It also provides a free SSL certificate for all websites.
Virtual private server (VPS): they literally cover each and every plan in this. Considering it full management, free migration, free domain, sseild security protection etc. you can refer to the home page of their website.
Dedicated hosting: the company provides excellent service of dedicated hosting. One can go through all the plans before selecting anything particular.
PRICING
In shared hosting the plans are starting from $3.95/month (mini), in which there are basic resources for 1 site to $5.95/month (start), in which there are more resources for multiple sites and finally to $9.95/month (advanced) with more space and power for complex websites. We recommend $9.95 on managed VPS with a 50% discount and optimal performance, security and stability.
In VPS hosting the plans are starting from $9.95/month (start) with 1 CPU core, 2GB RAM, 20GB SSD to $21.95/month with 2 CPU core, 4GB RAM, 30GB SSD to $41.95/month with 4 CPU core, 6GB RAM, 50GB SSD and finally to $63.95/month with 6 CPU core, 8GB RAM AND 80GB SSD.
Similarly in dedicated hosting the plans are starting from $3.95/month (mini), in which there are basic resources for 1 site to $5.95/month (start), in which there are more resources for multiple sites and finally to $9.95/month (advanced) with more space and power for complex websites. We recommend $9.95 on managed VPS with a 50% discount and optimal performance, security, and stability.
PROS OF SCALAHOSTING
Free domain name
30 days cash back
Award-winning 24/7 customer support service.
Free site migration
Availability of web security features.
User friendly for beginners.
CONS OF SCALAHOSTING
Discount on longer billing only.
No dedicated IP address.
Yes! Scala hosting is good hosting in terms of website security. Considering the list of features, this hosting is a great fit if money isn't an issue for you! By now you must have seen that there's nothing really over-the-top about most of the Scalahosting plans.
5. WPX
WPX is a web host that is very easy to use. If you want to upgrade your website's hosting provisions or start a new project off on the right track, then WPX hosting is a great option. Delivering fast-loading websites is exactly what WPX hosting was created to do. Launched in 2013, WPX changed its name in 2016 from traffic planet-hosting to WPX hosting.
FEATURES OF WPX
Unlimited website migration
Unlimited free SSL certificate
Manual backups and 28 days automatic backup
99.95% uptime guarantee.
High-speed custom CND.
30 days money-back guarantee.
PRODUCT PROVIDED BY WPX
In shared hosting, they provide 10GB storage, 100GB bandwidth, and many more features.
In VPS hosting they provide 20GB storage, 200GB bandwidth and many more features.
In dedicated hosting, they provide 40GB storage, unlimited bandwidth, and many more features.
PRICING
Shared hosting prices are $24.99/month
VPS hosting prices are $49.99/month
Dedicated hosting prices are $99/month
PROS OF WPX
Build to handle traffic without sacrificing page load time
Fast and effective support
Amazing prices in comparison to the other competitors
Supports email
Easy to use interface
Can support other content management system
Scanning and cleanup
CONS OF WPX
No phone support
The interface is lacking in features.
After reading the review of people on WPX from Trustpilot I can summarise that 96% of the people loved working with the WPX web host company. They have given excellent ratings to it and of course, we can trust the words of Trustpilot. So if you want to go for WPX then yes you should go for it.
6. GODADDY
Godaddy is the world's largest services platform for entrepreneurs around the globe. It is an American-based company literally flourishing its ways in India. As of June 2020, GoDaddy has more than 20 million customers and over 7000 employees worldwide.
The company is known for its advertising on tv and in newspapers. The most recent brand ambassador of GoDaddy is MS. Dhoni. It has been involved in several controversies related to censorship.
FEATURES OF GODADDY
Manage it all in one place: Website? Social media? Ecommerce? Email marketing? All these things are there in one place.
Mobile design and editing: no matter what device you're using, your site will look great and you can edit on the go.
Customizable themes: play with 20+ theme filters to instantly change layouts, fonts and colours.
Website hosting: ensure that your site runs smoothly and pages load quickly with fast reliable resources.
Rapid page load performance: nothing's worse than a slow-loading webpage. But their web page is very fast.
PRODUCTS OF GODADDY
In shared hosting 99.9% uptime promise and money-back guarantee. They provide free 24/7 service. For beginners, they provide free drag and drop page editors. They also provide temporary domain names.
In VPS hosting they provide total control with full root access and optimal control panels. Also backups with uptime and performance monitoring.
In dedicated hosting, they provide a money-back guarantee, a powerful and easy-to-use control panel option, root access, and SSD or HDD drives.
PRICING
In shared hosting, the prices begin from $2.04/month to $15.57/month.
In VPS hosting the prices begin from $5.99/month to $72.43/month
In dedicated hosting, the prices begin from $120.81/month to 278.82/month.
It depends upon the user to choose the plan wisely and use it correctly. Godaddy provides a range of every kind.
PROS OF GODADDY
Organize simple domain
Simple interface
Proper customer service.
Easy to use and inexpensive to set up
A reliable with fast loading times.
Keep domain all in one place
Well priced domain
A small business solution.
CONS OF GODADDY:
Website designer
Integration with website design site
The back-end server is a bit complicated.
Godaddy has always been one of the best web hosting companies. Maxing Indians use it and they review it as one of the best websites. The services provided by them are just perfect. They vary in their prices and provide the best of their services. We all know that it is a small business solution and people are just enjoying it.
7. GREENGEEKS
Greengeeks was founded in 2008 by Trey Gardener, and they've now shot up to hosting over 300,000 websites with their data centers in the US, Canada, and the Netherlands. This company takes pride in being eco-friendly while delivering robust hosting services at an affordable price.
FEATURES OF GREENGEEKS
30 days money-back guarantee.
Resource-rich help center.
Free nightly backup.
Free domain
Eco-friendly web hosting solution.
PRODUCTS OF GREEN GEEKS
Every shared hosting plan comes with the following features: c panel site management, daily backups, dedicated IP, drag and drop site iPad builder, email accounts, free domain name for the first year, limitless web space and data transfer, shopping cart installation, and many more.
VPS hosting is useful if you need added security and privacy. The VPS plans at GreenGeeks are great from a value standpoint. You get a lot of storage and bandwidth for a low cost.
Dedicated hosting servers have stronger security features and better performance. At GreenGeeks dedicated hosting is pricey. However, if you need dedicated hosting and you're committed to sustainability, the higher price tag may be an acceptable trade-off.
PRICING
Shared hosting plans begin from $2.95/month to $11.95/month
VPS hosting plans begin from $5/month to $80/month
Dedicated hosting plans begin from $169/month to $439/month
PROS OF GREENGEEKS
Solid uptime performance
Good page loading time
Good support with quick answers
The free domain name and website migration
Environment friendly
30 days money-back guarantee
Nightly backups
Multiple high-quality server locations
Free CDN
CONS OF GREENGEEKS
Questionable refund policy
No 24/7 support service.
If you are a go green support then you should definitely go with this site. Also, they provide amazing features. Also, it is very trustworthy. So yes one can definitely go for it.
8. DREAMHOST
Dreamhost is a worthy contender that offers user-friendly features and a choice of affordable plans. It comes with an industry-leading 97-day money-back guarantee and automatic word press update for extra peace of mind.
FEATURES
Unlimited websites
Free domain included
Unlimited traffic
Unmetered bandwidth
Fast SSD storage
WordPress pre-installed
Free SSL certificate
Unlimited emails
PRODUCTS
Shared hosting is by far the most popular product that dream host offers to its users
VPS is another common hosting option that DreamHost manages and monitors very well. With performance and security updates, your website will be safest with the wide variety of tools and features of VPS at DreamHost.
All the fast web servers work to run the applications in dedicated hosting and a 100% uptime guarantee.
PRICING
Shared hosting starts from $2.59/month to $3.95/month.
VPS hosting starts from $10.00/month to $80.00/month.
Dedicated hosting starts from $149.00/month to $279.00/month.
PROS OF DREAMHOST
Customer service is the industry best.
The dashboard is extremely easy.
Website speed is good
Great backup feature
It's affordable.
Flexibility to configure our websites and domains.
CONS OF DREAMHOST
User management is easier to understand.
Should find better ways to track hosting performance.
I have spent quite a long time understanding these websites and have read almost 1000+ people's views on the different websites but when it comes to DreamHost then I can very confidently say that this is a fantastic option.
Overall, DreamHost is an excellent web hosting service option for most website owners looking for high performance and quick adaptation at an affordable price.
9. FASTCOMET
Fastcomet is a relatively new hosting company that offers a wide range of hosting services. Official records say that the company started its business as a system administration service provider and expanded into a web hosting business in 2013.
FEATURES
Cpanel hosting
24/7 support and access to step by step tutorials.
45 days money-back guarantee
Drag and drop site builder.
Free domain transfer.
Site transfer
Fixed renewal fee.
PRODUCT
Traffic is limited on shared hosting plans, but you are allowed a high number of visitors each month. You get free domain transfer, custom optimised, and server setup and much more.
VPS hosting comes in 4 plans. You get more SSD speed, bandwidth, and monthly visitors than with shared hosting.
Dedicated hosting provides advanced power, flexibility and performance on a budget.
PRICING
Shared hosting is $3.95/month.
VPS hosting is $5.95/month.
Dedicated hosting is $7.95/month.
PROS OF FASTCOMET
45 days money back
SSD hosting: site loads 300% faster
Free site migration
Free daily and weekly backups
Free SSL certificate
CONS OF FASTCOMET
Broke its price lock guarantee.
Does not offer dedicated IP addresses to shared hosting users.
Only 7 days free trial to VPS cloud users.
Just a simple question- do we recommend Fastcomet? YES. Well, Fastcomet blew us away with several factors. They have delivered solid uptime and speed results and their customer service is fast and knowledgeable. Moreover, their plans are packed with handy features and there are several data centers to choose from. Even though there are some drawbacks, they are still good enough to get our recommendation.
Conclusion: SiteGround Alternatives
Coming back to the question we begin with "which is the best Siteground alternative?".
Considering all the factors of the different web hosting sites mentioned above it really depends upon the user which other alternative he wants to go for.
If not sure where to start from, Bluehost is our best pick, as it comes closest to the Siteground in terms of customer satisfaction, and offers plenty of WordPress-specific features at a low price. However, you can't go wrong with any of the companies which are mentioned in this post.
On the other hand if speed performance and service quality are most important to you, then you might choose Hostarmada, Scalahosting, and WPX. Fastcomet is fit for users with a limited budget who want an excellent feature list.
Best deals on Black Friday this year: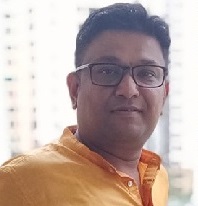 Seasoned Professional with 15 years of experience in Sales and Marketing. Entrepreneur, Consultant and Blogger helping people earn through jobs and blogging. Experienced Hosting Reviewer who likes to collect detailed info about existing players and share it with my audience. Previously worked with leading Banks and Telecom Companies.
I completed my Masters in Management with specialization in Finance and Marketing.
Visit our Hosting Review and Blogging Guide for more interesting articles.