If you are looking for the best Calendly Review, or are you looking for the pricing and features of it?
In this article, we are going to cover every single point regarding Calendly and will tell you how it is worth the cost.
For the short summary of Calendly, let us tell you that Calendly is one awesome tool that helps to schedule tasks, events, and business meetings.
It also offers you a free plan where you can experience Calendly with its basic and limited features, and if you like it, you can upgrade to the Premium and Pro plans, which start from $8 per month.
See the table of content below to get a quick idea to know what we are going to discuss and cover in this Calendly review below.
Introduction: Calendly
Calendly is a popular and well-known event scheduling tool. The company is located in Atlanta, USA.
It is one of the fastest-growing and famous tools with its amazing features at affordable costs.
It is used to schedule your daily tasks, meetings, events, etc. You can easily use Calendly to schedule your day.
The best thing about this tool is that it can be integrated with most of the tools and apps that most of us use in our daily life to schedule our day.
Some of the apps that can be integrated with Calendly to boost up productivity are PayPal, Google Analytics, Zoom, Microsoft Teams, Stripe, intercom, and many more…
Here are some platforms and reasons where Calendly is performing well and is currently using by millions of users around the World:
Sales and Marketing
Education
Business Meetings
Customer Support
Account Management
Interview Scheduling
Freelancers
Consultant
Entrepreneurs
Leaders
So these are some of the platforms where you can use Calendly and do your work and task smartly and efficiently.
Now, let's move to the next section and know the features of it which will tell you the reasons to use it.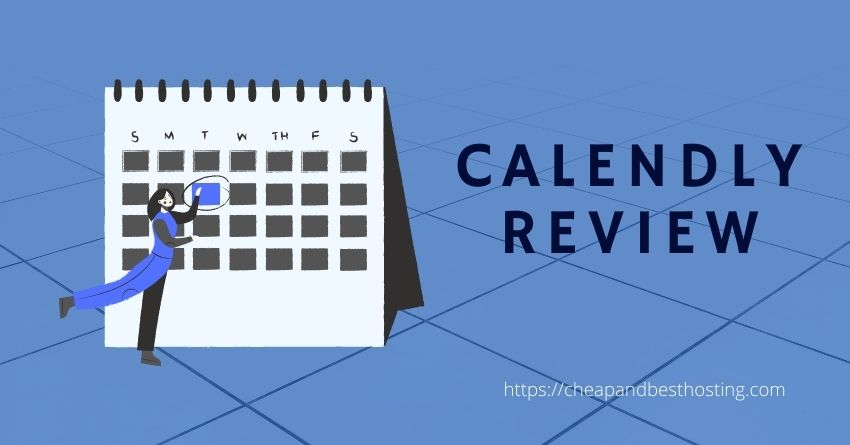 Features Of Calendly
Calendly brings you a lot of features with it. But here we are going to tell you some of the best and most important features of it.
So, here are the features of Calendly. Let's know them.
1. Ease Of Use
The first best thing with the Calendly tool is that it is easy to understand and easy to use.
If you are new to Calendly, as a starter you should face problems while using any new tool, but it's not.
You can use it without facing any issues and problems, the tool is clean and simple so that anyone can use it.
2. Calendly Integration
You will be happy to know that Calendly integrates with almost every daily-use apps and tools that we use in our daily life
Yes, it integrates with apps like Google Chrome, Gmail, Microsoft Team, Zoom, Google Analytics, and many others. [see the image below]
3. Website Embed
Calendly offers a special and best feature which is, it provides you a link that you can embed on your website.

By clicking on the embed link, your customers or users can directly schedule a meeting with you from your website.
4. Accept Payment: Credit Card and PayPal
You can accept your payments through your customer by using the payment gateways of Calendly.

Yes, use its payment gateways to accept payment from your customer via Credit Card and PayPal.
5. Multiple Scheduling Options
Calendly provides you multiple scheduling options to schedule your meeting and events.
As you can see in the above image, you can schedule meetings one-on-one and can also invite multiple members at a time in one meeting schedule.
6. Enhanced Privacy and Controls
You are provided with the security controls and access to control your events and workflows on Calendly.
You can set the visibility and other settings from the Privacy & Security Settings.
7. Metrics and Reporting
Calendly provides you all your events and campaign details with its built-in metrics and tracking program.
You can also use the Calendly app on your mobile to track your campaigns quickly.
How To Start For Free With Calendly?
We have discussed a lot of features about Calendly and it's a time to know how to start for free with Calendly.
Yes, you can join Calendly for free. Here are the steps to join Calendly for free:
Step1: Open your browser and visit Calendly
Step2: Find Sign Up at the top right corner. Click on it and Sign Up (you can also use your Google Account to Sign Up).
Step3: Next, Calendly allows you to choose a custom URL for your profile. You can add the custom URL that you want to use, and then click on Continue.
Step4: Now, here are some permission that you can allow to Calendly, and then Continue.
Step5: Next, set your availability (the days and time you will be available).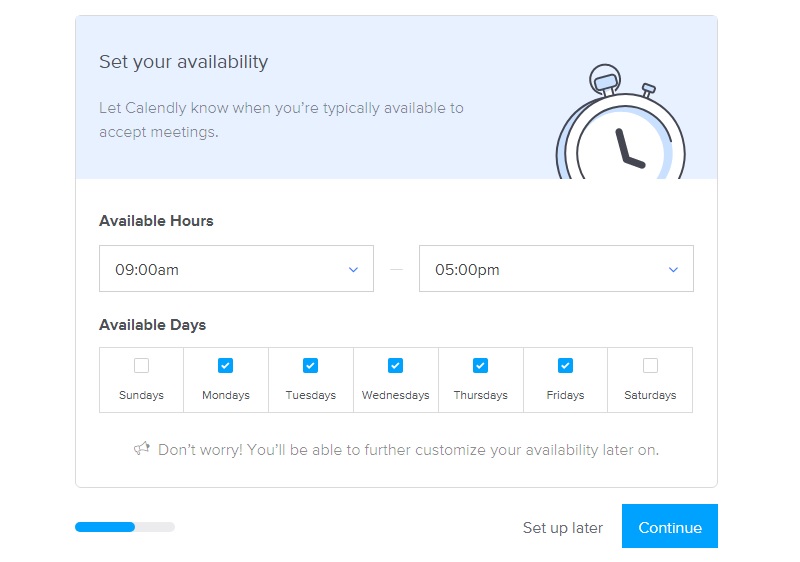 Step6: Here is the last step where you have to add your current designation or the work you are doing currently. Select work and click on the Finish button.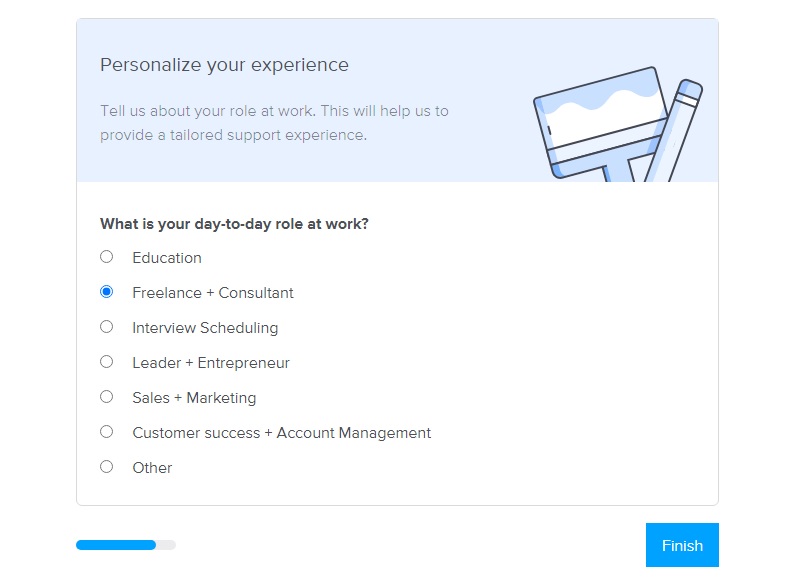 Step7: After this, you will be redirected to your Calendly dashboard.
So this is how you can create a free account on Calendly. Isn't it simple?
Calendly: Plans And Pricing
As you know, Calendly offers a free plan but also offers premium plans too, where you are provided with premium and advanced features.
Basically, there is a total of three plans provided by Calendly, which are:
Basic
Premium
Pro
We will discuss these three plans in detail below. But before that, we suggest you check out the comparison table shown below, which will give you a quick idea and detail about every plan.
| | | | |
| --- | --- | --- | --- |
| Features | Basic | Premium | Pro |
| Price (Per User) | $0/month | $8/month | $12/month |
| Connection Per User | 1/user | 2/user | 6/user |
| Integration | Available | Available | Available |
| Event Types | 1 | Unlimited | Unlimited |
| Remove Branding | No | Yes | Yes |
| Group Events | No | Yes | Yes |
| Event Notification | Available | Available | Available |
| Metrics & Reporting | Disabled | Enabled | Enabled |
| Email Support | Standard | 3 Hours | 3 Hours |
| Live Chat | No | 10+ Users | 10+ Users |
As you get to know by the above comparison table, there are a lot of features that are not available under the free plan but are in Premium and Pro plans.
Now, let's discuss these three plans in detail below.
Basic Plan: Calendly
The Basic plan is the very first plan provided by Calendly where you get all the basic and minimum features to run a Calendly account.
The basic plan of Calendly costs you $0 per month.
Premium Plan: Calendly
The second plan offered by Calendly is Premium Plan. As the name says, here you are provided with approx every premium and advanced feature.
This plan is created so that the users can experience and use the advanced features at a budget price.
The Premium plan of Calendly costs you $8 per month.
Pro Plan: Calendly
The third and final plan by Calendly is the Pro Plan. In this plan, you are provided with the all pro and advanced features.
The Pro plan gives you the access to use all the enhanced and premium features so that you can have the best experience of Calendly.
This plan of Calendly costs you $12 per month.
Pros And Cons
Now, let's have a look at the Pros and Cons of Calendly below:
Pros:
Easy Shareable Link.
Quick and Easy Integration with Business Apps.
Meeting Automation.
Easy Events and Meeting Scheduling.
Detects Time Zone
Track your campaign with metrics and reporting.
Cons:
Most of the best features are only available on premium plans.
Team Functionality can be improved.
Website Integration can be better.
Calendly User Reviews
Before going to any decision, we recommend you to have a look at the user reviews by the users of Calendly.
We suggest checking user reviews because it gives results directly from the users of the product.
So, here we get the user reviews and ratings for Calendly.
Calendly has rated 9.2 stars out of 10 in TrustRadius, which shows the quality of the product and how worthy it is.
Next, we check for the Calendly in Glassdoor, where we find that it is rated as 4.1 stars out of 5. Again we found great and satisfying results for the Calendly.
So, by seeing the above reviews we can say for sure that you can choose Calendly for scheduling your daily tasks, events, meetings, etc.
Best 3 Alternatives To Calendly
Time to know the best alternatives to Calendly and let's check the difference between price and features that they are offering us.
So, the best alternatives to Calendly are:
Setmore (Starts with $9 per month)
Vocus (Start with $5 per month)
Sprintful (Starts with $9 per month)
| | | | | |
| --- | --- | --- | --- | --- |
| Features | Calendly | Setmore.com | Vocus.io | Sprintful.com |
| Free Plan | Yes | Yes | No | No |
| Price | $8/m | $9/m | $5/m | $9/m |
| Google Calendar Sync | Yes | Yes | Yes | Yes |
| Zoom Integration | Yes | Yes | Yes | Yes |
| Group Scheduling | Yes | Yes | No | Yes |
| Payment Gateways | Available | Available | – | Available |
| One-on-One Scheduling | Yes | Yes | Yes | Yes |
| Outlook Sync | Yes | No | No | Yes |
| Custom Domain | Yes | – | Yes | Yes |
| Custom Forms | Yes | Yes | Yes | Yes |
What others are reading: Review of GeneratePress | GrooveFunnels Lifetime Deals | Reviews | Discounts
FAQs about Calendly
Is Calendly worth the cost?
Yes, Calendly helps a lot in scheduling business meetings, events, and tasks. Overall, if anyone is using it, then they will be addicted to it because of its amazing features and worthy cost.
What are the best alternatives to Calendly?
Well, Calendly is itself better and one of the best tools to schedule routines. But, here are some alternatives to it: Setmore, Vocus.io, Sprintful, and HubSpot.
Is Calendly Secure?
Calendly is secure with the RSA encryption technique. The data which is passed through it is encrypted from both sides (sender and receiver).
Does Calendly work with Gmail?
Yes, Calendly can be integrated with Gmail. You can use it on your Gmail and other Google Apps too.
Is there a free plan for Calendly?
Yes Of course. Calendly offers you its basic plan which is absolute that costs $0/month. Anyone can use its basic plan and experience the basic features of it.
Conclusion: Calendly Review and Pricing
Is Calendly worth the Cost? Calendly is one most used scheduling tools which are used by millions of users in the world.
It allows you to integrate with so many different apps like Zoom, Office 365, Google Apps, and many others.
Calendly also offers a free plan that costs you $0/month, where you can experience the basic features of Calendly and upgrade it afterward.
So Yes, Calendly is worth the cost tool to use in your daily life to schedule your tasks and manage your business meetings & events.
You can surely use it and use it in your daily routine.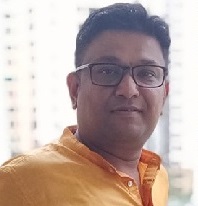 Seasoned Professional with 15 years of experience in Sales and Marketing. Entrepreneur, Consultant and Blogger helping people earn through jobs and blogging. Experienced Hosting Reviewer who likes to collect detailed info about existing players and share it with my audience. Previously worked with leading Banks and Telecom Companies.
I completed my Masters in Management with specialization in Finance and Marketing.
Visit our Hosting Review and Blogging Guide for more interesting articles.
Calendly Review and Pricing
Calendly a Great tool to schedule appointments, meetings, and day-to-day tasks.
Product Brand: Calendly
Product Currency: USD
Product Price: 0.0
Product In-Stock: InStock