Looking for some free blogging courses? Then you are on the correct website as today I will discuss the Top 10 blogging courses that are free.
What we have for you here?
1. List of highly recommended blogging courses.
2. All these courses are available online.
3. You don't have to pay anything to enroll in these courses.
4. Some of them are available in the form of E-Book and PDF as well. You get certification courses also.
As a beginner or an expert, you might have heard about free courses that promise to teach you in and out of blogging. Is it worth investing time in these sites?
Well if you are a beginner, then yes it is worth investing your time in these websites as they provide a whole bunch of knowledge to you.
According to me, you learn blogging more when you are into it. So if you really want to learn to blog, then you have to write blogs daily so as to improve your skills.
There are many blogging sites that offer free online blogging courses to us:
1. "Legally Blogs"- Legal Course For Bloggers:
Legally blogs is a website that offers free blogging to all the people who want to learn legal blogging. The company has experience of over 15+ years.
Lucrezia Iapichino is the co-founder of the company. She is an international lawyer, a university lecturer, and a GDPR expert.
If you want to make money blogging and you're eager to learn how to blog profitably and protect your business legally. Then you are at the right place.
About the course:
This website offers us blogging courses out of which some are paid and some are non-paid. Some free courses are: how to write affiliate disclosure for your blog post, off-page- SEO, and backlinking, how to engage your audience, and many more. It is a renowned blogger course available online for free.
What will you learn?
The free legal course teaches you:
Why do you need to take care of the legal side of blogging?
Your legal requirement as a blogger
Difference between LLCs and sole proprietorship
What are copyrights and how to protect your content?
What legal pages do you have on your blog?
What are the GDPR and CCPA? What do you need to do to comply with them?
How to keep track of your income and taxes?
And a lot more.
Cost:
The cost to get enrolled on these websites is FREE. So to gain immediate excess to the course and learn how to blog legally!
Number of students already trained:
The website has more than 25k members. It is a very old and reputed website. So if you want to learn blogging from it then you can go for it.
How to sign up:
Click here to visit, If you are already a member of this website then you can just log in with your email id and passwords.
But if you are a new member then you have to get to the bottom of the page. There is an option to get started now for free.
Fill in all the details and then you will become a member of this. It is a very easy process.
Don't forget to check out our best affiliate marketing courses list.
2. HubSpot:
HubSpot is another free blogging site. It gives content creators a powerful platform for building authority around your topic generating traffic to your site.
The company was started in 2005. It has 4500+ employees in 11 global offices. 113,000+ customers in 120+ countries, 150+ HubSpot users groups in 21 countries.
About the course:
There are many courses and sections available for blogging here i.e,
6 blog post templates,
WordPress training courses,
how to start a successful blog.
It is the perfect blogging for beginners course.
What will you learn?
You will learn a lot many things.
You will learn to craft a blog strategy that drives business growth. Then you will learn to create quality blog content your audience loves to read and share. And finally, you will learn to build a guest blogging strategy that's powered by SEO.
This free blog website is for marketing professionals, inbound professionals, and content producers.
Cost:
We all know that the website provides free blogging services to all its customers. So there is no cost to the services provided by them.
How to sign up:
Again there are 2 ways to sign up. The first one is to log in directly from your email id if you have an already existing account. But if you want to sign up then you can sign in by clicking on the option mentioned on the page.
There you have to fill in all the details and click on "Create my account". Your account will be created automatically. Then you can continue with your course.
3. Udemy:
Founded in May 2010 Udemy Inc. is an American massive open online course provider aimed at professional adults and students. The founders are Eren Bali, Oktay Caglar, and Gagan Biyani.
The headquarters of the company is situated in San Francisco, California, and the United States of America.
The current CEO of Udemy is Gregg Coccari since 5 February 2019.
About the course:
There are so many courses offered by Udemy. The top free courses are 10 free blogging tools that will make you a better blogger, how to start a blog– 7 days WordPress blog challenge, 30 days blog transformation challenge, start a WordPress blog website today.
So when you go to the official website and you will see free blogging courses. You can choose any of the ones recommended by me or any other.
What will you learn?
The course will provide so much knowledge and experience in the field you can choose.
Cost:
Some courses are free and some are paid. If you are not sure about the course chosen, then you can have 30 days money-back guarantee.
How to sign up:
Visit the official page of Udemy. You have to choose either to sign up or log in. For signing in you have to fill in all the necessary details and can start taking the online classes accordingly. 
4. Blogging For New Bloggers- Fast Track
This company quotes "each lesson is jam-packed with actionable tips and practical strategies to lay a foundation of a profitable blog and help you make money blogging in the next 6 months".
The co-founder of the company is Lucrezia Iapichino. She is running all her businesses successfully.
About the course:
There are so many courses which are offered by this website. This website is mainly for blogging ad they offer almost all the free blogging courses. So one can click on the link mentioned below and get themselves enrolled for the course.
What will you learn?
It is a free 5- day email course. And you will learn a lot many things:
How to define your niche and choose the right domain.
How to set up the blog the right way.
How to write valuable and shareable content.
Effective ways to drive traffic to your blog.
Effective SEO strategies for your new bloggers.
Effective Pinterest strategies for your new bloggers.
How to grow your email list.
And many more.
Cost:
It is a 5 days free email course. After that, the company will charge money from you. You can choose the course accordingly and then you can start taking online classes.
How to sign up:
As I told you above the signing up process is the same for almost all websites. You have to enroll online by visiting the official page.
5. Her Paper Route
This is a very big and popular website. Chelsea Clarke is the co-founder of this company. She is the content monetization strategist and business broker. Also, she is the founder of HerPaperRoute.com, BlogForSale.co, and host of the HerPaperRoute podcast.
One of my close friends got access to this company and learned to blog with them. Her review was amazing. She was just praising the company and she said that she learned a lot from the courses offered by the company.
About the course:
There are so many courses which are available on the website of this company. Some of them are: how to start a blog, make money blogging, blogging tips, how to sell your blogs, and many more.
You just need to click on the link mentioned here, Blog Helping Niche Site Investors Make More Paper (herpaperroute.com). After that click on the blog and there you will find everything.
What will you learn?
You will learn:
How to brand your business in a professional manner.
How to build your Niche authority via actionable steps.
How to create brand consistency.
The 5 components of a memorable brand.
Creating a clear blueprint to reach your business goals.
Costly branding mistakes to avoid.
Cost:
The cost of the courses offered is free. But it is free only for a particular time period. After some time the website applies the charges on courses available.
How to sign up:
The process is a little bit different here. When you open the website you get 2 options. Login or get access for free. You have to fill in the required detail there and you will get access to the website.
6. Adventure In Blogging: Free Trial
Adventures in blogging is a very good website to which Lena Gott (founder) has literally devoted all her time to making it grow.
She says that as a blogger we have so much opportunity but it's just about the right track.
About the course:
There are so many courses. Some of them are free and some are paid. You have to decide accordingly.
If you have the correct knowledge of the course you are applying for then you can get the paid version of that. There is one free blog i.e. Traffic and monetization mini-challenge.
Here you will find both the paid and non-paid versions.
What will you learn?
Check Lena's teaching style with this free trial which includes:
3 Pinterest lessons:
Lesson 1- characteristics of pins that get the most clicks.
Lesson 2- Pinterest blog post checklist.
Lesson 3- keywords you can rank for on Google.
Also, you will get bonus videos! Google research & Google SEO principles.   
Cost:
Some courses offered are free and some of them are paid. The choice is yours. Select whichever course you want to.
How will you sign up?
When you open the website there is an option to sign up on the top right corner. Click on that. Fill in the necessary details and there you enter the world of "adventures of blogging".
See all courses here.
7. ProBlogger Plus membership:
If you are looking for free blogging courses from ProBlogger, then this one is just perfect for you.
Created by Darren Rowse- the pro blogger himself who is an expert in blogging and has experience of the past 15 years.
About the course:
There are 10 courses available on this site. Some are free, and some are paid. Choose the course wisely to learn to blog.
The time period is also mentioned there. Also, the trainer is Darren Rowsey who himself is a pro blogger.
What will you learn?
Here's what you will learn in the free courses offered by ProBlogger.
6 months of blog post ideas.
Create a reader avatar for your blog
Finding an audience for the blog.
Creating an impact with your blog.
Evaluating your blog's first year.
You'll also get access to their library of free resources. (online courses + downloads)
Cost:
Some courses are free while others are paid. A particular time period is mentioned in all the courses. This time period indicates what will be the tenure of the course.
How will you sign up?
Here is the link to this blogging course page. You can click on login and can get access to the website. 
8.SkillShare
Founded in 2010 in New York, the United States by Michael karnjanaprakorn and Malcolm Ong, Skillshare is an American online learning community for people who want to learn from educational videos.
About the courses:
There are thousands of courses provided by Skillshare. Go on the official website. There you can search the free blogging courses by applying the filters.
According to my study, the best free blogging courses are:
Blogging Basics (enrolled with 34,505 students),
Premium Pro Masterclass Module 1- start video editing (enrolled with 2,526 students),
Boost traffic to your website with Pinterest (1,468 students enrolled).
For more: SkillShare.
What will you learn?
You will learn many things including how to write the content and deliver it perfectly.
Cost:
The courses, which are not accredited, are available through subscription. The majority of courses focus on interacting rather than lecturing with the primary goal of learning by completing a project.
How will you sign up?
The way to sign up is the same. You can get access to the account once you sign up if you are a new member. But if you are already a member then you can directly sign in.
9. Traffic and Monetization 5 days Mini-Challenge
Lena Gott a ProBlogger introduced to traffic and monetization 5 days mini-challenge. You'll get five days of simple tasks to increase your traffic and income. It just takes 15 minutes a day and you will come out with tips you can implement to make an impact.
About the course:
This site is only and only for increasing traffic which will help the writer to earn more. So a small 5 days course is organized by them.
What will you learn?
Day 1: an overly complicated traffic strategy confuses your readers. Learn how to simplify and get more traffic as a result.
Day 2: find out how to easily implement Income pathways on your blog to increase income from the traffic you already have.
Day 3: your calls to action can make or break you in the online world. Learn what to say and what not to say to encourage your visitors to take action. You'll really love this one.
Day 4: you can use keyword research to find hidden niches that no one else is targeting. Low competition = more traffic for you! This is a super simple SEO concept that we will walk through step-by-step.
Day 5: today's lesson is all about the one metric you can track to increase your income. Knowing this difference makes a world of difference to your income.
Cost:
This 5 days challenge is free. One can enroll themselves by signing in it.
How will you sign up?
One can sign up by filling the form, the process is very easy.
10. Blogging certification course from eMarketing Institute:
The company was established in the 1990s and came as an online business in 2010. Blogging has been growing in popularity and becoming a widely adopted way to express your opinion.
About the course:
It is a complete blogging site and offers all the products related to blogging.
If you want to register then you can directly do it by visiting the website of the company.
What will you learn?
You will learn about what is blogging? blogging platforms, blogging essentials, creating a blogging strategy, integrating blogging into different strategies, the benefits of blogging, and many more.
Cost:
There is no cost for the courses which are available on the website. They are 100% free.
How will you sign up?
The signing-up process is very easy.
Once you enter the official website, you will see the sign-in or login option. From there you can select anyone and can choose the course accordingly. 
Conclusion: Free Blogging Course For Beginners
I am a blogger myself and have learned a lot from various online courses and even YouTube channels. Here I have shared the best 10 free blogging courses and websites which provide you with the best content. Gear up with more skills, knowledge and create a personal blog that rocks. 
You can register and can experience the best of facilities. Also, you will learn all the things related to blogging.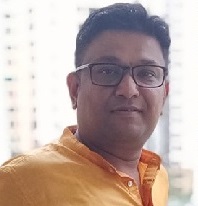 Seasoned Professional with 15 years of experience in Sales and Marketing. Entrepreneur, Consultant and Blogger helping people earn through jobs and blogging. Experienced Hosting Reviewer who likes to collect detailed info about existing players and share it with my audience. Previously worked with leading Banks and Telecom Companies.
I completed my Masters in Management with specialization in Finance and Marketing.
Visit our Hosting Review and Blogging Guide for more interesting articles.