If you are looking for its virtual private servers, this Bluehost VPS Review is for you. Bluehost is one of the best web hosting companies and the company recommended by WordPress.
Why would WordPress recommend a company like Bluehost since 2005 when they already have their own blogging website?
You will find the answer to this question in this article as it is a well-researched article.
Bluehost is a beginner-friendly web host that offers a variety of plans for its users. All new bloggers and even Big companies are trusting Bluehost today because of its service, performance, and brand image.
So today in this article I will talk everything about Bluehost VPS and its features, the pricing, the policies for its customers, its VPS plans, and what other things it has to offer to attract its users.
Have you seen Bluehost Coupon post?
Let's begin by reading some unknown facts about Bluehost.
Matt Heaton, the founder of Bluehost, clearly mentioned in his blog that the company will not tolerate any kind of adult material on any of its servers. He said that sometimes profits come second and personal responsibility and ethics come first. He also said that "I am not telling any other web hosting site not to provide adult hosting, but I wish that they would come to that conclusion on their own.
Bluehost is not Matt Heaton's first success. His first success was HostMonster. 
According to Matt Heaton's blog in 2009, he said that the company is hosting over 1.5 million domains. Now in 2022, the number would have literally gone up. 
They have a buffet of benefits to offer to its users.
Bluehost VPS Plans
Well if you really got bored of the shared hosting plan and you are trying to find the best VPS plan then you are on the correct page as Bluehost offers the best of its VPS plans.
There are 3 VPS options provided by Bluehost: Standard, Enhanced, and Ultimate.
Features of Bluehost VPS plans
Standard VPS plan offers 2 cores, 30GB SSD storage, 2GB RAM, 1TB bandwidth, and 1 IP address. 
Enhanced VPS plan offers 2 cores, 60GB SSD storage, 4GB bandwidth, and 2 IP addresses. 
The ultimate VPS plan offers 4 cores, 120 GB SSD storage, 8GB bandwidth, and 2 IP addresses. 
Freebies and Key offers provided by Bluehost on its VPS plans are:
Free domain for 1st year: one year of domain registration is included with each new VPS. after the initial year, the domain can be renewed with the market price.
30- days money-back guarantee: if you are unhappy for any reason with the first 30 days of service, you can cancel for a full refund of hosting fees; restrictions obviously apply.
24/7 support: the team is specially trained to not only solve technical issues but to help us with all aspects of getting online. We can call them anytime.
Free SSL certificate: an SSL provides a secure connection to our website, allows for e-commerce, and protects personal information for added security.
Root access: for advanced users, the enhanced cPanel offers full access to CentOS, giving us complete control of servers.
Extreme performance: using open source technology, like OpenStack and KVM, we offer VPS that is both powerful and easy to use. and, by building our servers with state-of-art components, we unlock truly breakthrough speed
Instant provisioning: when most VPS hosting solutions, take hours or days to activate the company designs their VPS servers to provision immediately. Use your servers the very second you need it.
Guaranteed resources: by utilizing only high-performance components, your websites always perform at optimal levels. And thanks to our implementation of the KVM hypervisor, your resources are guaranteed to be available at all times.
Dynamic resources: add additional storage on the fly. With the enhanced cPAnel, the server expansions are competitively priced and enabled without requiring admin assistance, coming soon: additional CPU and RAM.
Advanced List of Features of Bluehost VPS are:
Multi-server management: need more than one server? You can add more VPS, or even shared and dedicated hosting services to your account and effortlessly manage everything in one place.
Access control: create a password that grants access to a specific aspect of your account, issue one for ownership information, one for server administration, and one master password for everything.
File management: user file transfer protocol to upload., download or modify files on your virtual server. Create as many FTP accounts as you'd like.
Advanced capabilities: our VPS servers are designed from the ground up to support everything you could need, like secure shell (SSH) access, server-side includes, log file access, and web-based managers for files.
Database management: easily organize, edit, and manage databases directly on the server with our custom-designed database manager.
Optional Features: Choose them wisely
Additional resources: instantly add storage to your dedicated server without requiring any delay or work by the administration team.
Domain privacy + protection: help to prevent identity theft, spam, and phishing attacks by masking the personal information associated with our domain name. Receive SMS alerts for changes to your domain and avoid domain blacklists with domain privacy+ protection.
Site locks: defend your website against attacks and malware by detecting and fixing vulnerabilities and threats before they cause problems.
Pricing of Bluehost VPS Plans
When we talk about the VPS plans provided by Bluehost then they have a lot much to offer.
The original price of standard VPS plans is $29.99/month, but after a discount, the prices remain $19.99/month. Similarly, the original price of enhanced VPS  plans is $59.99/month, but after the discount, they remain $29.99/month. And the ultimate VPS plans are $119.99/month but after the discount, they remain $59.99/month. 
The discount is temporary as you may avail of this discount only for a limited period of time.
The most recommended VPS plan is the Enhanced VPS plan which provides many features and is available at a low price.
Bluehost's VPS or Dedicated Server: Which One Is Right For You?
We have learned almost everything about the Bluehost VPS plans.
But what if the customers have never used these two hostings earlier and are quite confused between the two? Or maybe they have used the shared hosting version and something never drew their attention in these two?
So here I will explain a very thin line difference between Bluehost VPS hosting and Bluehost dedicated hosting.
Bluehost VPS is for the users who can share their servers with other people and can do their work but Bluehost dedicated hosting is for the users who want a complete server of their own. Also, dedicated hosting is quite a bit expensive as compared to VPS.
So these are the prices after the discount. The plans before the discount are $119.99/month for standard plans, $159.99/month for enhanced plans, and $209.99/month for the premium plans.
So if you have a very wide customer reach and you are not able to cover it under VPS plans then you can sure short go for dedicated plans. It is a bit costly but will definitely provide you with more and more services.
Dedicated hosting is obviously one of the good options but is definitely a bad one if you are a new person who does not know how to operate it.
Advantages and disadvantages of Bluehost VPS
According to my perspective, everything has its advantages and disadvantages. So does the Bluehost VPS has.
Advantages
Brand: when we talk about Bluehost, we can say that it is a brand. It has been in existence for past so many years and has millions of its customers from different countries. 
Ecommerce website: the company has been doing this eCommerce business from the starting so it provides sufficient services to its customers. 
Affordable pricing: the company provides so many features at such affordable pricing. It's a good way to attract many customers. We can get premium as well as affordable products.  
Satisfaction: if you are not happy with the services provided by the company then you get a 30 days money-back guarantee. 
Ease of use: Bluehost is a beginner-friendly app. A person who is new to the community of web hosting can easily use it without facing any difficulty.
Monthly option available: it's not that you have to take some yearly subscription. It's just that you can take a monthly subscription and enjoy the services. 
On-call support: the company provides 24/7 on-call and chat service. You can ask any question, at any time and you will definitely receive the answer to it.
Disadvantage
Limited server location: the servers of the country are located in the USA. So it attracts customers of the USA and the areas which are close to it which are quite disappointing for the customers outside the USA.  
How To Migrate or Upgrade to Bluehost VPS
Why do we migrate? It's either because we are not happy with the current hosting services or because we are facing some problems with shared hosting and looking for an upgrade.
Starting on 23rd April, Bluehost started offering free migration services within the first 30 days after signup just for qualifying WordPress. The offer includes the transfer of one WordPress website and the ability to review the site before it goes live.
But as of now, Bluehost does not currently offer any migration service for resellers, VPS, and dedicated server accounts. The service does not include transferring domain name registration.
However, the Bluehost technical team provides you plugins and step by step process using which, you can easily transfer yourself.
Customer service options for Bluehost VPS Customers
One of the best service options through chat, email and even call available for you 24/7.
We can chat or can call on 888-401-4678 anytime we want. We can discuss anything with them. They will help us to clear all our questions, concerns, and challenges.
If some customers want to email their problem, then they have to email specific programs and offices for them. Press and media, affiliate programs, and legal, are the 3 things that come under this.
If you are a member of the press or you have questions related to their service email them at [email protected]. For some legal questions related to terms of service and privacy notice email at [email protected].
Also, we can connect with them on Facebook, Twitter, Linked In, Instagram, YouTube, and Pinterest.

Customers Opinion: What Bluehost Customers Are Saying?
So here's the opinion of some Bluehost reviews by customers:
Okay so when I did my research on what customers had to say about Bluehost, I observed that they have a very good opinion. Trustradius is a very amazing website that provides a platform for customers to truly speak up for the companies.
"We manage a handful of domains and websites on Bluehost. All the websites are small to medium-sized sites. Only the marketing department uses the system. Our websites are pretty important to our business and so Bluehost is pretty important to us".
Another said "We currently use Bluehost as our playground for web development and small projects. Bluehost is really quick and simple to set up WordPress instances, DNS and has a reliant Cpanel. New Users can frequently get good deals or free domains for a year on their first signup and they have decent support, better than the competitors at similar price points".
One more review of customer "Bluehost is a well-known website hosting provider that I decided to move over to as it also hosted WordPress. After 3 years with our previous provider, I was looking for a company that provided a more cost-effective plan that had some of the essential features required to host an e-commerce website that our clients could trust. After a few months of researching along with checking out comparison websites, it was clear Bluehost was the one that suited the direction we wanted to go".
After reading many of such reviews I was amazed and decided to use Bluehost if required in the future. Also, I will recommend Bluehost as an option to people searching for any good web hosting company.
Read Bluehost Review for all product details.
Things you should consider before picking Bluehost VPS
Cost: cost becomes one of the important factors before picking any product. Bluehost VPS is neither a costly product nor a cheap one. It comes in the line of average. ($19.99/month which may be the cheapest VPS version) probably not a small amount for everyone. But if you think that the investment is worth taking your business on another level then of course you can take the next step.
Cashback: well the next thing that comes is a cash-back guarantee. Sometimes a customer invests a huge amount of money in his business. After some time he realizes that he is not satisfied with the services of the company or maybe this wasn't the thing which he wanted. So he needs an urgent cashback. Bluehost offers a 30-days-cash back guarantee. So here the customer is safe and secure.
Storage: it becomes the next important aspect to consider before purchasing any product. The customer should have a piece of detailed knowledge about the thing which he is interested in buying. He should know what amount of storage will he be provided so that he could run his business smoothly.
Customer support: this is again one of the greatest aspects which a customer should consider. What if the customer is finding any difficulty in operating something or he is facing some issue related to the services provided by the company? He should obviously have proper customer support from the company. Bluehost provides the best customer support. Whether it is a 24/7 chat service or anytime call service or email service Bluehost has never let its customers down.
Bluehost VPS Alternatives: DREAMHOST AND HOSTARMADA
Here I will discuss the best 2 alternatives of Bluehost VPS plans. First is DREAMHOST and next is HOSTARMADA.
DREAMHOST
Dreamhost VPS plans are the best alternative to Bluehost VPS plans.
Dreamhost is one of the oldest web hosting companies, having 20 years of experience in this field. After Bluehost, Dreamhost is the next company recommended by WordPress. Read full comparison at Bluehost Vs DreamHost.
When we talk about VPS basic, which provides us 1GB RAM, 30GB SSD storage, unlimited website, unlimited traffic, free SSL certificate(s), and unlimited email @ your domain.
When we talk about VPS business, which provides us 2GB RAM, 60GB SSD storage, unlimited website, unlimited traffic, free SSL certificate(s), and unlimited email @ your domain.
VPS professional which provides us 4GB RAM, 120GB SSD storage, unlimited website, unlimited traffic, free SSL certificate(s), and unlimited email @your domain.
VPS enterprise, which provides us 8GB RAM, 240GB SSD storage, unlimited websites, unlimited traffic, free SSL certificate(s), unlimited email @your domain.
HOSTARMADA
Web shuttle provides 50GB SSD storage, 1 core CPU, 2GB RAM, 2TB bandwidth, 40 Gbps speed in, and 2000 Mbps speed out.
Web voyager offers 80GB SSD storage, 2 cores CPU, 4GB RAM, 4TB bandwidth, 40Gbps speed in, 4000Mbps speed out.
Web raider offers 160GB SSD storage, 4 cores CPU, 8GB RAM, 5TB bandwidth 40 Gbps speed in, and 5000Mbps speed out.
Site carrier offers 320 GB SSD storage, 6 cores CPU, 16GB RAM, 8TB bandwidth, 40 Gbps speed in, and 6000 Mbps speed out.
As compared to Bluehost, Hostarmada is very costly. Even the features are similar to the Bluehost.
So again we recommend that Bluehost VPS provides the best platform for a user. It is not way too costly like Hostarmada VPS. Also, its features are very unique and obviously better than Dreamhost.
More comparisons: Bluehost Vs GoDaddy, Bluehost Vs WordPress, HostGator Vs GoDaddy
Frequently Asked Questions (FAQs) – Review Bluehost VPS
What is Bluehost VPS? 
Bluehost VPS (Virtual Private Server) is a server that provides web hosting services to its users.  Bluehost offers its own VPS in which it offers CPU, RAM, cPanel, SSD certificate, and many other services dedicated to your account.
Can I trust Bluehost?
If you are searching for a good and reputed website then Bluehost becomes one of the best options. Obviously, you can trust Bluehost at any cost. As discussed above it provides the best of its services and does not try to break the trust of its customers.
Is Bluehost the best for WordPress?
Bluehost was never the most popular company but over the years it has gained its popularity and standards. WordPress itself refers to, Bluehost which is a very big recommendation. It is because millions of customers are using Bluehost and are very much satisfied with the services. 
Is Bluehost VPS good?
Bluehost VPS has been rated as excellent in terms of the services it provides. 4.7/5.0 isn't a bad rating. According to me, it's THE BEST! Above all the company has been in the field for quite a long time and has experienced all the good and bad things. 
What is better than Bluehost?
As discussed above Siteground and DreamHost becomes the best 2 alternatives of Bluehost. Siteground being the cheapest and Dreamhost is the one full of features. Choose any one you will the one full of benefits.
Conclusion: Bluehost VPS Review
I have discussed everything which comes under Bluehost VPS. I can recommend this site as it provides the best of features, services, and many more things. When a person wants a good VPS server they can rely on Bluehost. It is one of the best options.
Also, Bluehost has been recommended by WordPress as it has all the features WordPress is looking for. It comes with affordable price tags. It comes with a money-back guarantee which is not really offered by all the web hosting companies.
I would highly recommend this one. If you want it, GO FOR IT!!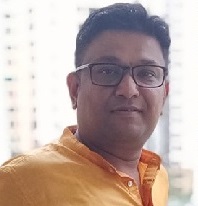 Seasoned Professional with 15 years of experience in Sales and Marketing. Entrepreneur, Consultant and Blogger helping people earn through jobs and blogging. Experienced Hosting Reviewer who likes to collect detailed info about existing players and share it with my audience. Previously worked with leading Banks and Telecom Companies.
I completed my Masters in Management with specialization in Finance and Marketing.
Visit our Hosting Review and Blogging Guide for more interesting articles.
Pro Tip: Don't forget to check out our Bluehost Black Friday 2021 sale page, where you can get an amazing discount.