Are you looking for the best DreamHost vs Bluehost comparison? Or are you are confused to choose one of them? If yes, then this DreamHost vs Bluehost Comparison will gonna help you a lot in finding your answers regarding this.
In this article, we have compared both of them according to their different features, services, and parameters.
So, we suggest you to don't miss any step that we are going to cover in this article below.
Comparing two legends is not easy, but with few research and knowledge, we compared both the web hosts very beautifully in this article.
Both businesses have been around for a long time and thus, you can just kick out the worry that the business might shut down anytime.
The two companies are also known for providing affordable and feature-rich hosting solutions, so we're confident that no matter what system you're looking to set up, these hosts will be able to help.
Here we have mentioned basic differences between the two website providers that would ultimately help you in making the best decision.
Quick Introduction:
We will provide you with a very quick and crisp introduction to both web-hosting providers.
DreamHost
DreamHost is a Los Angeles-based website hosting and domain registrar that is privately owned. It is almost 25 years old and currently hosts over 1.5 million websites.
The company DreamHost came into existence in the year 1996 by Dallas Bethune, Sage Weil, Michael Rodriguez, and Josh Jones.
The company powers 400,000 content creators, developers, designers, small businesses, and several other enterprises.
As a result, it's fair to assume that it is quite a popular choice amongst website owners.
DreamHost has been providing hosting services for over two decades, focusing on highly functional sites for bloggers, developers, web designers, and online businesses.
There's also a wonderful online community and support that is extended towards DreamHost.
Get Special Deal from DreamHost: DreamHost Coupons and Promo Codes
Bluehost
Matt Heaton founded the company in 2003, and Bluehost has its headquarters in Provo, Utah. Read our detailed review of Bluehost for more details.
They run their servers out of a facility in Utah that employs over 750 employees.
Bluehost was owned by Endurance International Group (EIG) in 2010, and the company has since grown hugely and has become a more popular option.
Bluehost offers unrestricted bandwidth, storage space, and email accounts as part of its hosting services.
Further, it also has its own reputation for dependable performance, excellent customer service, and low prices.
We will now discuss the features in detail by comparing both the service providers.
Get Special Deals from Bluehost: Bluehost Coupons and Offers
1. Products
There are several forms of web hosting to choose from, each with its own set of advantages and disadvantages.
Let us list down the web hosting products of the individual web-hosting providers:
DreamHost's Web Hosting Products
DreamHost provides for the following varieties of web hosting products:
Shared hosting
Managed WordPress hosting
VPS hosting
Dedicated server hosting
Cloud hosting
High-performance Managed WordPress hosting (DreamPress Hosting) is provided by DreamHost. They have a number of options for WordPress hosting, in particular.
Among other items, they include a drag-and-drop WordPress website creator, professional email hosting, website design services, and domain names.
You get unlimited traffic, fast SSD storage, unlimited bandwidth, a free domain for a year, a free SSL certificate, automatic site migrations, on-demand backups and restores, and excellent 24/7 support, among other items.
Bluehost's Web Hosting Products
Bluehost provides the following varieties of web hosting products:
Shared hosting
WordPress hosting
WooCommerce hosting
VPS Server Hosting
Dedicated server hosting
They have a diverse range of hosting services, all of which are backed by a solid infrastructure and cloud technologies. WordPress.org has designated Bluehost as an official affiliate.
You get a free domain name for a year, a free CDN, and a free Let's Encrypt SSL certificate when you sign up.
Which hosting is best if Product Range is your priority?
Bluehost is the superior web hosting service due to its enhanced functionality. Bluehost comes with a free domain name, enhanced cPanel, free SSL certificate, and 1-click WordPress download, and is recommended by WordPress.
If you need more satisfaction related to scalability, Bluehost is better than DreamHost.
Winner: Bluehost
2. Server Locations
The location of your server is an important factor in website speed. The distance between the server and the visitor's position determines how quickly your page loads.
The page load speed will be slow if the gap between the two is wide. As a result, you can pick a server that is nearest to your target audience for a better user experience.
DreamHost's Server Locations
To provide you the great speed, uptime, and performance, DreamHost has its data centers in different locations which are:
Irvine,
California,
Ashburn, Virginia.
Bluehost's Server Locations
Bluehost doesn't has its multiple data centers at several locations, but it has only one data center which is enough to provide you the best speed, performance, and uptime.
Bluehost's data center is located at:
Which hosting you should choose if the Server Location is your priority?
Bluehost cutting-edge data centres feature redundant scalable servers, as well as fire detection systems and HVAC cooling
DreamHost's servers are located in several locations that are staffed 24 hours a day, seven days a week. They have been designed to withstand fires and earthquakes.
It gives its customers one free day of hosting for every hour of downtime they cause. The bill for downtime starts when a support ticket is opened.
If server location is your priority, DreamHost is ranked above Bluehost.
Winner: DreamHost
3. Pricing
Bluehost and DreamHost, both have a wide range of hosting choices to fit your needs and budget.
You can choose from one of their shared hosting plans for a low-cost option. You can upgrade your hosting to a VPS or even a dedicated server as your site expands.
Here is a comparison table between the two:
| | | | | | |
| --- | --- | --- | --- | --- | --- |
| | WordPress | Shared | Managed WP | Dedicated | VPS |
| DreamHost | $2.59/m | $2.59/m | $16.95/m | $169/m | $13.75/m |
| Bluehost | $2.75/m | $2.75/m | 19.95/m | $79.99/m | $19.99/m |
DreamHost's Pricing
The most affordable DreamHost's hosting plan costs $2.59 a month (for a shared hosting plan with a three-year subscription).
Bluehost's Pricing
Bluehost is one of the best web hosting providers in the world that offers you its web hosting services at affordable and reasonable prices.
The cheapest Bluehost hosting package costs $2.95 a month (for the Bluehost starter shared hosting plan with a three-year subscription).
Who is best if Affordable Pricing is your priority?
Both Dreamhost and Bluehost are recommend host offering affordable as well as premium.
If you are someone looking at cheapest hosting, Both DreamHost and Bluehost are available at the price range of $2.5-2.95.
Its a tie situation hence.
It's time we announce the winner in the category of pricing:
Winner: Tie
4. Features
It's now time to talk about your web host's hosting strategy and what you should expect from it.
We always recommend a host whose pricing and feature list are easy to understand and where the company's up-sell opportunities are minimal.
When you buy something, it should come with all of the features you need, and shouldn't have to pay extra for any of them.
Let's do the comparison:
| | | |
| --- | --- | --- |
| FEATURES | BLUEHOST | DREAMHOST |
| FTP, SFTP, SSH Access | Good | Good |
| Bandwidth | Unmetered | Unmetered |
| Sites | 1 Website | 1 Website |
| Bandwidth | Unmetered | Unmetered |
| Free Domain | Yes | Yes |
| Free SSL Certificate | Yes | Yes |
| 24/7 Support | Yes | Yes |
| Backups | Disappointing | Ok |
| Unlimited Data Transfer: | Yes | Yes |
| Unlimited Data Storage: | Yes | Yes |
| Unlimited Emails: | Yes | Yes |
| Host Multiple Domains: | Yes | Yes |
| Hosting Control Panel / Interface: | cPanel | DreamHost Control Panel |
| Server Uptime Guarantee: | No | 100.00% |
| Money-Back Guarantee: | 30 Days | 97 Days |
| Dedicated Hosting Available: | Yes | Yes |
Who is best if Extra Features is your priority?
Both DreamHost and Bluehost are outstanding low-cost hosting providers with a wide variety of resources, functionality, and services.
Shared and controlled WordPress hosting, as well as VPS and dedicated hosting, are all offered by both companies.
Bluehost provides four separate shared hosting plans. Their basic plan allows you to host one website, while their Plus plan allows you to host an infinite number of websites.
For shared hosting, DreamHost only offers two options: Starter and Unlimited.
The only difference is that Starter requires you to host one website while Unlimited allows you to host as many as you want.
But, if you will see the Uptime guarantee and money back policy, DreamHost's package sounds better than Bluehost
We would hence rate Dreamhost slightly better than Bluehost in the overall features that are accounted for.
Winner- DreamHost
5. Automatic Backups
Creating a backup of your data is similar to ensuring your other valuables. Anything on the internet is vulnerable to hacking attempts.
DreamHost Backup Policy
DreamHost only offers automated backups for its WordPress hosting plans. The manual backup option is available in your DreamHost control panel for other hosting plans.
Bluehost Backup Policy
Bluehost provides weekly automated backup services at no extra charge.
Backups are performed at the company's discretion, so for maximum reliability, you must make your own backups.
They hold backups for a period of 30 days and refuse to take responsibility for backups that malfunction or are lost. Malware scans are done on a regular basis.
Who is best if Daily Backup is your priority?
The Backup Policy of Bluehost can be disappointing while for DreamHost they are pretty good.
For backups, DreamHost is recommended and not the Bluehost.
Winner: DreamHost
6. Speed
Both web hosts have lightning-fast page load times, and you'll be happy with the overall server response time for simple website navigation.
When opposed to SATA disk drives, DreamHost uses SSDs, which significantly boost website page speeds.
DreamHost's Speed Check
DreamHost has a strong response time because they use high-performance servers that offer fast loading times.
DreamHost's Average Speed: 1.09 seconds.
Bluehost's Speed Check
When a visitor accesses a web page for the first time, the response time is the time it takes for the page to load.
Bluehost's servers provide fast and responsive service to its customers. This is made possible by the web host's high-performance server.
Bluehost's Average Speed: 1.79 seconds.
Who is the best if Speed is your priority?
Although both hosts are decent at page load speed and give the best performance. So, here is a tie between both of them.
If speed is priority, then they both are the best option to pick for your website.
Winner: Tie
7. Uptime
You pay your web host to ensure that your website is still up and running and open to your visitors.
Any downtime would have a negative effect on your company and cause you to lose money.
A good web host should have at least 99.99% uptime, and you should perform due diligence to ensure that your web host has 24-hour electricity, high-speed internet, and world-class facilities.
DreamHost's Uptime
In terms of server uptime, DreamHost is a good web host but not that satisfying. When we test a dummy site based in DreamHost hosting, the results are not as expected. See the image below.

Bluehost's Uptime
As Bluehost doesn't guarantee any uptime on its .com website, but when we tested a dummy site based on Bluehost hosting, the result are amazing and shocking.
As you can see in the image above, Bluehost last month's uptime was 100%, which is really amazing. And you can also check the average response time in the above image which is 721ms, which is far better than DreamHost.
Who is best if Uptime is your priority?
When the Uptime is your first priority, then we can surely recommend you Bluehost. There is no doubts to choose Bluehost in terms of Uptime, it is one of the best web host when we are talking about the uptime and performance.
Winner: Bluehost
8. Customer Service
Since a blog or website is an online business that is open 24 hours a day, you can need assistance at any time of day.
Whenever you have a need, you should be able to get a quick response and assistance 24 hours a day, seven days a week.
DreamHost's Customer Service Policy
DreamHost provides a range of support services for its shared hosting plans. There is a ticket system for assistance, and most questions are answered within 12 hours.
A wiki and a customer service forum are also included to assist DreamHost customers and troubleshoot common hosting issues.
There is no live chat option, but the other support options are sufficient to handle any issue.
Bluehost's Customer Service Policy
Bluehost has customer service representatives that assist customers with their issues. Its support staff is available at all times of the year. Email, phone, and toll-free phone service are all available.
Customers can contact call support at any time to get help with their problems. They have customer service representatives who are well-versed in assisting and directing customers during their hosting time. Although there is no live chat, the other services are effective and dependable.
Who is best if Customer Service is your priority?
We would score both the host and their customer service equally well based on our personal experience with them. Both are available 24 hours a day, 7 days a week, and can help you solve the problem quickly. Both organizations have a large knowledge base, and the answers to half of the problems can be found there.
Winner: Tie, There is no single winner here as the customer services of both the web services are quite good and appreciable.
9. Cancellation Policy or Money Back Guarantee
Here we are going to know the cancellation or refund policy of both the web hosts. You will be shocked by knowing the refund policy of these web hosts.
Let's start discussing it with the DreamHost Cancellation policy.
DreamHost's Cancellation Policy: 97 Days
DreamHost's offers you a money-back guarantee of 97 days, which is difficult to beat.
If you find yourself in a position where you need a refund, you can rest assured that you will receive a portion of your money back.
Only the hosting plan is covered by the guarantee. Domains, DreamHost associates, and third-party providers are not included. And if you pay with a credit card would you be liable for a refund.
There are monthly and annual plans available. The only thing for which you can receive credits or a refund is hosting.
If you cancel after the 97-day period has expired, you'll probably get a pro-rated refund depending on how much of the current plan you've used.
Bluehost's Cancellation Policy: 30 Days
A 30-day money-back guarantee is provided by Bluehost. This, though, is only true for hosting arrangements.
Domain names, admin fees, and other add-ons are not eligible for credits or refunds.
Since you don't have a set account term, if you decide to cancel, you'll get a pro-rata refund based on the portion of the term you didn't use.
Who is best if the Cancellation Policy is your priority?
Comparing the cancellation policy or the money-back guarantee period, while Bluehost provides for 30 days, DreamHost provides for 97 days.
Announcing the winner of the moneyback challenge:
Winner- DreamHost
10. Customer's Feedback
Now we'll share something more important that will assist you in making your decision. So far, we've talked about the offerings, speed, uptime, customer service, and a number of other factors.
TrustPilot is a website where real people rate the success of businesses and their goods. We'll now show you the proofs, which show how customers scored both companies on different criteria.
DreamHost's Customer Reviews on TrustPilot
First, let us know the review given to DreamHost on TrustPilot.
Total Reviews: 1632
Star: 4.7 / 5
Excellent: 80%
Great: 9%
Average: 3%
Poor: 2%
Bad: 6%
A 4.7 out of 5 rating is an excellent number to use, particularly when there are over 1600+ customer reviews. We may expect impartial feedback from real consumers on Trustpilot because it is a neutral forum.
Bluehost's Customer Reviews on TrustPilot
We checked the review given by TrustPilot.
The results of Bluehost's reviews are:
Total Reviews: 1036
Star: 2.6 / 5
Excellent: 25%
Great: 3%
Average: 2%
Poor: 3%
Bad: 67%
If you look at the numbers above, you'll note that the ratings are on the negative side. Bluehost received 1036 votes and received a 2.6 out of 5 scores.
Who is best if Customer Reviews are your priority?
If TrustPilot is used as a comparison, DreamHost has rated 4.7 stars, while Bluehost is only 2.6 stars. DreamHost has an 80 percent "Excellent" ranking, while Bluehost has just a 25 percent rating.
Winner: DreamHost
Frequently Asked Questions About DreamHost vs Bluehost [FAQs]
What exactly is DreamHost's managed WordPress hosting?
Managed WordPress hosting entails that the web host can take care of all of the technical information that would otherwise fall on your shoulders. 
This involves keeping WordPress plugins and core applications up to date for you, as well as backing up your site on a regular basis. 
It's important to keep your plugins and core WordPress applications up to date: if you don't, hackers have an open door.
What is DreamHost Remixer, and how does it work?
DreamHost's DIY website creator is called Remixer. Hundreds of themes are included, as well as click-to-edit features, as sometimes you visits a site, and looks for what WordPress Theme is that.
According to the host, building a website takes just a few minutes. Any examples of professionals who use Remixer for their companies can be found on the DreamHost website. 
Note: DreamHost says that your Remixer package contains "Free stock photos," but these are from Pixabay, and you can get them whether or not you want DreamHost. Remixer has a low monthly fee and two options to choose from.
You May Also Like:
Here are few of our recent posts that you may like to read:
Final Verdict of DreamHost vs Bluehost
With a victory, DreamHost takes the lead. The contrast can assist you in deciding between Bluehost and Dreamhost as a web host.
| Parameter | Winner |
| --- | --- |
| Products | Bluehost |
| Server Location | DreamHost |
| Pricing | Tie |
| Features | DreamHost |
| Automatic Backups | DreamHost |
| Speed | Tie |
| Uptime | Bluehost |
| Customer Service | Tie |
| Cancellation Policy | DreamHost |
| Customer's Feedback | DreamHost |
Final Score:
DreamHost – 5/10
Bluehost – 2/10
Tie – 3/10
Result: DreamHost was found winner over Bluehost, but with a small margin. Both web hosting companies are recommended by WordPress itself and are loved by millions of customers.
Since you will be the one to make the final decision, we recommend that you weigh all web hosting factors.
What matters most is that you choose a web host that provides the ideal mix of functionality and pricing plans for your website while remaining within your budget.
DreamHost is the hosting company for you if you're looking for a low-cost budget host that offers a wide range of features and quick website loading times.
But if you're looking for a user-friendly host that's great for beginners or provides cPanel access at a low price, Bluehost may be the better choice.
If you want to compare it with other best web hosts, then we suggest you to check our web hosting comparison chart where we have compared popular web hosts on the basis of different parameters.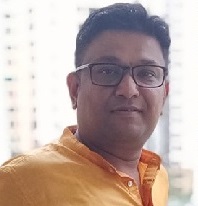 Seasoned Professional with 15 years of experience in Sales and Marketing. Entrepreneur, Consultant and Blogger helping people earn through jobs and blogging. Experienced Hosting Reviewer who likes to collect detailed info about existing players and share it with my audience. Previously worked with leading Banks and Telecom Companies.
I completed my Masters in Management with specialization in Finance and Marketing.
Visit our Hosting Review and Blogging Guide for more interesting articles.