Are you confused between Bluehost and WordPress? I have this detailed comparison on Bluehost Vs WordPress to help you understand the two brands. Also, I will help you find which one is better for your website.
Yes, there are various parameters like Uptime, Speed, and features that you need to understand before choosing the right fit for your project. How will you have a successful online presence if your website suffers from poor loading speeds and downtime?
In this day and age for digital growth, Blogging is key for any business (big or small) to appeal to a wider demographic.
All successful businesses have an appealing website as their foundation. If you are a newbie and looking forward to creating a new blog, all you need is a Domain Name and a Hosting Server to get started.
In this comprehensive comparison between two famous websites brands and hosting platforms WordPress.com and Bluehost.com.
If you are planning to buy web hosting, see our web hosting comparison and Bluehost alternatives post also.
With that out of the way let's compare Bluehost.com and WordPress.com side by side on the following parameters:
Features
Limitations
Ease-Of-Use
Scalability
Transferability
Server Performance
Monetization Schemes
Pricing Plans
Customer Support
Detailed Comparison- Bluehost.com VS WordPress.com
Okay, it's time to start the comparison between the Bluehost and WordPress. As you they both are the best web hosting solution providers.
Bluehost is a web host, whereas WordPress is a CMS as well as web hosting provider.
So, it is not that difficult and not that easy to compare both of them.
Introduction
Let's start comparing both the web host with their brief introduction, here we go.
WordPress.org
A misconception that most people have is that they don't understand the difference between WordPress.com as WordPress.org, mainly due to the use of the name WordPress in both.
Both completely different platforms have the same name because it is a registered trademark owned by the WordPress foundation.
Simply put, WordPress.com is a vast company that, among many other things, helps you create a website using the WordPress CMS and WordPress.org is that free open-source CMS software itself, that you can use to build and maintain your website.
People generally mean WordPress.org when they say the name WordPress and it would be outright wrong to compare WordPress.org which is an open-source CMS to a website hosting service like Bluehost.
Now, with that out of the way let's get to compare.
Bluehost
Owned by Endurance International Group since 2010 and founded in 2003, based out of Utah, the USA it quickly emerged as one of the best options for reliable website hosting at affordable prices. Read our Bluehost Review for more information.
Powering over 2 million websites worldwide, their corporate idea has always been "a better safer web for everyone".
They strive to achieve their vision by catering to everyone, beginners and experts alike, offering all the web hosting services a successful business ever needs like global CND, SSL certification, domain privacy, SSH access, SSD storage, and a fully customized Linux kernel, VPS, dedicated server, etc.
For beginners, Bluehost provides market training, SEO services, social media marketing, and content creation to name a few.
It is a "managed WordPress hosting platform", which means that Bluehost handles all the technical details that come with keeping your website alive, like keeping your plugins updated, handling security, and optimizing performance, which is perfect for beginners.
WordPress.com
WordPress is a big name in the online world founded in September 2010, owned by Automattic.
WordPress.com provides a plethora of services for all your blogging and website creation needs.
It stands out as an all-in-one solution for bloggers and other small businesses with affordable pricing and optimal performance.
40% of the web is built on WordPress, yes you read that right, with that said.
WordPress recommends Bluehost on its official website (click to see) since 2003 for seamless integration and best performance at sensible prices.

1. Features
Let's start comparing both the web hosts on the basis of their features. Both Bluehost and WordPress comes with different features and services.
Bluehost Features
Here are the features of Bluehost:
Free Domain Name for 1st year.
Unmetered Bandwidth with every plan.
You can hire experts in the field of website design to create one for you.
This may sound unnecessary at first but if you want to get online as quickly as possible with a fully functional website, paying a little extra might make sense to you.
You can log into one master account to manage all your hosting services in one place.
Cloudflare CDN is integrated straight into your dashboard which is highly effective in situations where a user clicks on your website link, and rather than fetching it from the origin server, the CDN fetches it from the server nearest to the user, where a cached version is available.
In short, it makes a noticeable difference in your website's loading times.
Daily backups to save crucial changes to your website in case of data loss on your end.
Bluehost gives you complete freedom in terms of what CMS you want to use, the themes you install, the plugins you use, it is all up to you.
WordPress Features
Offers specific features tailored for bloggers built-in such as-
Analytics
Archive
Display Categories
Comments
Social Bookmarking
Search Feature
RSS feed
Ready to use and easily integrated with WordPress.
However, you cannot use third-party CMS for content management.
It automatically takes care of WordPress and concerned plugin update, server optimization, to offer a hassle-free experience to the user.
Affordable pricing is offered to keep beginners in mind.
WINNER: Bluehost
Reason– Bluehost targets clients that are looking for a serious website that makes money.
WordPress focuses on customers that are looking to start a blog or a personal website, or just a casual online presence.
2. Limitations
I will be honest with you and share some of the limitations that you should consider before choosing the right web host. These limitations are however with every company, but still worth mentioning.
Limitations of Bluehost
Here are some of the limitations of Bluehost:
1. Renewal Price Increase
Like every hosting company, the introductory prices are very affordable and the upgrade or renewal is the part where the customer needs to pay more for added benefits.
2. Costly Upgrades and Add-ons
Although, not necessary for a beginner, if you want server or security upgrades, expect to pay a higher fee.
3. Site Migration
A lot of hosting companies offer free migration if you are moving from another site to their servers, this is not the case with Bluehost.
On the bright side, this process is handled by experts and your site transfer takes little to no time.
4. No up-time guarantee
But with that said, Bluehost server's uptime has been at a staggering 100% since April 2008.
Limitations of WordPress
Here are some of the limitations of WordPress:
1. Low page speeds
Due to all the added plugins, oversaturated databases, and codebases the site responds a little slower, which is not a deal-breaker but still noticeable. As evident from the new page experience report by Google, Speed will soon become a ranking factor.
2. Earning Limitation
In the free version, you cannot run Google Adsense, the best service in the market to monetize your website by displaying ads.
Note- You can still advertise your own products and services.
3. No Theming
Some of the themes available are free and others come with a one-time payment, in any case, you cannot modify those themes or theme functionality.
If you want a powerful e-commerce theme, a third-party theme, or even a personally customized theme, then look elsewhere.
4. Account Suspension
WordPress is very strict (too strict) in protecting their services from abuse, and does not properly notify an owner to remove offensive content and once the subdomain is held after blog suspension, they do not release it for use anymore.
Note– WordPress allows suspended blog administrators to export their posts elsewhere for a limited time.
WINNER: Bluehost
Reason– No system is perfect, similarly, both these platforms have their own set of limitations and after using each platform personally, I can confidently say that Bluehost is the better choice here since WordPress requires you to become a paid customer in order to unlock the basic selling potential of your website.
3. Ease Of Use
The nest thing is Ease-of-use. So, when we talk about it, we see that they both are best at their work. But, to understand it better, here we are going to learn it in brief detail.
Bluehost
Bluehost makes it seamless and hassle-free to set up your website and manage it. The cPanel interface is as easy to use as it gets, and the UI is aesthetically pleasing.
You can take care of every service, utility, or addon on your websites and email addresses in one central location. You can customize the layout of the control panel (cPanel) to display your favorite tools in one click.
I have shared a screenshot of the Bluehost interface below.
WordPress
Your WordPress account comes pre-configured with the WordPress CMS, so you can simply log in and start building your website(you are restricted to this CMS).
It features a much more minimal UI and options are a little hard to find, but once you get the hang of it, you will be better off.
The UI may feel a bit dull and cramped up at first look, but by adding themes and plugins, you can always refresh the look and feel.
I have attached a screenshot of the WordPress website builder for your UI reference.
WINNER: Bluehost (for me)
Reason– More of a personal preference with the UI, and color schemes different on both.
The level of customization that you have in the Bluehost Control Panel is unmatched in my opinion, you can set your favourite tools for easy access, the left panel shows you a list of frequently used features, which makes going back and forth customization very easy.
4. Scalability
Here, we are going to tell you that which is the better web host when the point is Scalability. Let's check it without wasting any time.
Scalability of Bluehost
Bluehost is a complete and versatile web hosting provider that offers a ton of other services, you can start with a cheap hosting plan, then move up the ladder according to your needs, maybe even get a VPS (virtual private server) if your website is performing above expectation.
If there is a sudden influx of visitors then you can easily add extra storage, bandwidth, etc.
If you're looking for an enterprise-grade solution, Bluehost has you covered since it lets you host and manage as many websites as you want, which is a huge relief for large-business owners.
Scalability of WordPress
WordPress is mainly focused on the blogging aspect and it shows since the company only offers shared hosting solutions, which means that if you run out of limitations in their e-commerce plan, they don't have anything else to cater to your needs.
You cannot create multiple accounts on one login, instead, you have to create a separate account for every website, which is a very big disadvantage if you own multiple websites.
If you are looking to start a small blog or a personal website, the scalability will not matter much on any platform.
The scalability aspect is largely missing in WordPress.
WINNER: Bluehost
Reason- Scalability is a key aspect for growth of any online business and as discussed above WordPress is not scalable at all.
5. Transferability
Now, here we are going to check which is the best in terms of Migrating your site from one web host to another.
Transferability of Bluehost
Bluehost allows full freedom to users of transferring to and from other sites onto theirs and vice versa.
A user simply needs to Log into their Bluehost account head over to the domain tab and click transfer in the sub-menu enter their domain name without the "www" prefix and then enter the EPP code and the rest takes care of itself.
It can take a maximum of up to 5 days for a domain transfer to complete.
Transferability of WordPress
Just like its counterpart, WordPress also allows users to freely migrate to and from their platform, but the process is a little long and tedious since you have to manually go through each and every step of preparing your domain for transfer.
The official site says it can take up to a week to complete the transfer of the website and all its databases.
WINNER: Bluehost
Reason- Most if not all hosting providers allow transfer to and from their site to another, Bluehost just does it quicker than WordPress.
6. Server Location and Performance
Server location is very important factor to get the high speed, great performance, and high uptime. So, here we are going to check the server location of both web hosts and their performance.
Bluehost Server Location
Bluehost have its server locations at USA – Utah and Orem.
Performance History
As evident in the screenshot below Bluehost rarely faces downtime.
This is a testament to its reliability since even a few minutes of website downtime can seriously impact your online business.
WordPress Server Location
According to their official website WordPress.com does not disclose their server location but says this and I quote, "WordPress.com runs on thousands of servers located in several separate data centers in different parts of the US and around the world".
Performance History
As evident from the screenshot attached below, which gives you details regarding uptime during 1 week and you may be able to notice "red-dots" on 28 March and 1 April, they represent outages, it was reported that both outages were short and only spanned 2 minutes each.
WINNER: Bluehost
Reason– Website uptime is a crucial aspect for any website owner and even a few minutes of downtime can have disastrous effects.
WordPress had outage twice in the last week alone, although they addressed, apologized, and resolved the issues in minutes that does not make up for the loss suffered by their customers all over the world in that 2 min.
7. Monetization Schemes
Once you have created your website successfully and your traffic starts coming, so it is a time to start its monetization. Yes, you need to monetize your blog if you want to earn money from it.
Bluehost
This is the aspect where freedom to the user is very necessary, as most people that have hosting needs are looking to make money online.
With Bluehost, you enjoy full flexibility and freedom in terms of the ways you want to monetize your content.
You can do the following (and more):
Sell your digital or physical products
Create a freelance business
Become an affiliate marketer
Offer paid content on your website
Host content from others on your website
Offer professional courses
WordPress
WordPress also fares well in the monetization aspect, and allows you flexibility, with some restrictions.
It is important to note that WordPress.com makes it next to impossible for their free account holders to monetize it.
Some of the monetization services provided are:
Selling physical and digital products
Pay with PayPal integration (only on premium and business plan)
Premium Content Area
Requesting donations and tips
Advertising (only on premium, business, and e-commerce account holders)
Affiliate Program
Sponsored Posting
WINNER: Bluehost
Reason– Bluehost offers some of the best and most useful money-making tools available in the market so does WordPress but with a few crucial limitations such as blocking Ad-Sense on the free version of their account.
8. Pricing Plans
Both Bluehost and WordPress has their different web hosting plans and prices. And here we are going to know what are they and which is the better option to choose.
Bluehost Pricing
Now, this is where Bluehost really shines, from a personal website to a blog to a huge e-commerce business, whatever your need is, Bluehost surely has a plan suited to your needs.
Bluehost offers so many different pricing plans to choose from, to the point you will find the one made for you.
The shared hosting range starts from $2.95/month and it is a great set of plans for anybody looking to make a personal website or start a blog. Checkout Bluehost coupons and promo codes.
Domain Names are a huge category and Bluehost provides A to Z options ranging from $12.99 for .com and $9.99 for .org to more complex and new-generation names like .online for $4.99 and .site for $2.99.
For A to Z options and details on Domain Name and their surrounding policies head over to Bluehost's official website Domain Name and pricing article.
Next up, they offer Dedicated Hosting, focused on business needs (big and small) alike, where you get a dedicated server which is a server that only stores information and databases related to your website, unlike a shared hosting server.
Three Options ranging from $79.99 to $119.99 a month.
Customers don't care what hosting service you purchase, all they want is the catalog of their favorite products and good loading speed on your store.
They offer fully customizable online stores and secure payment gateways.
I have attached a screenshot of their three Dedicated Hosting options.
The last category they offer is VPS Hosting which focuses on scalability and performance even under major visitor influx so that you can add storage, bandwidth, etc.
It advertises as an all-in-one market center and provides three choices namely, Standard($18.99), Enhanced($29.99), and Ultimate($59.99).
SEO, email marketing, social media tools, and optimized performance for blazing-fast site load speeds make this an excellent Virtual Private Server choice.
I have attached a pricing-plan screenshot of the same below.
WordPress Pricing
Keeping beginners in mind WordPress tries to keep payment options simple to understand, offering simple options, easy-to-understand.
They provide 3 different plans ranging from $2.95 to $49.95 and aim to target bloggers and personal website owners.
WINNER: Bluehost
Reason- Bluehost provides a range of options suitable for literally anyone looking to create a website of any size from simple to sophisticated, on the other hand, it is not hard for a large enterprise to find themselves reaching the limits of their WordPress hosting plan, or simply lacking features when compared to Bluehost.
9. Customer Support
Whenever you owns a web hosting, you also needs a customer support team, to help you when you face any issue and problem with it. So, web hosts provides you with a customer support that is available 24/7 to help you.
Let's check what these web hosts offers you in name of Customer support.
Bluehost Support
Bluehost is very proud of their 24X7 voice support and it shows since they mention it often on their official website (as it should be), few hosting companies provide 24X7 support, let alone voice support.
Bluehost maintains a huge library of articles, step-by-step guides, and video tutorials as part of their extensive knowledge base. This is a huge help for beginners and most common issues can be quickly resolved by a simple search.
They recently abolished their ticket-based support system in the favour of a more personal one-on-one chat with an expert.
WordPress Support
Honestly, the customer support is poor, as they offer email support and live chat support, only for customers holding premium accounts and above.
(Yes, their "Personal" plan does not include live support)
The support team is live 24 hours a day, Monday to Friday.
Free WordPress account holders do not have the ability to contact support whatsoever, I checked on their website and there are no contact details. (which is a big red flag for any reputed website)
WINNER: Bluehost
Reason- It is very evident from the information that I shared above to see that Bluehost takes their customer support very seriously and focuses on resolving your issue one-on-one with an expert rather than biding time and making you go through tedious chat processes and long e-mails.
FAQs about Comparison of Bluehost and WordPress
Can I use WordPress and host my site on Bluehost?
WordPress is easily the best free CMS available in the market today and they say that it's actually better to host on Bluehost. You can see for yourself here.
Should I go for the free WordPress.com account and then decide if I want to try other paid services?
No. Although WordPress does provide you with a "free" account, it limits most if not all of its earning potential. I would suggest that you try other hosting providers that let you try their services for free, but remember that nothing good comes for "free".
Bluehost or WordPress, who will give me more features for less cost?
Bluehost, not only compared to WordPress but a general Google search will give you proof that Bluehost is one of the best out there when it comes to price to performance ratio.
When should I upgrade my plan?
It depends on the current or anticipated needs of your website if you expect an influx of visitors anytime in the future and you suspect that your current storage and bandwidth will not hold up to the requirement. You should upgrade as soon as possible.
Is it worth paying monthly or yearly for hosting services?
Primarily, it depends on your preference but I suggest that you go for yearly membership as it costs you much less and gives you peace of mind as you don't have to go through the monthly hassle of renewing your account.
Is Bluehost owned by WordPress?
No, Bluehost is owned by EIG. Both Bluehost and WordPress are separate organisations. However, Bluehost helps you create a WordPress blog.
Is Bluehost the same as WordPress?
Bluehost and WordPress are not same. WordPress is a CMS while Bluehost is a web hosting company.
Is WordPress free with Bluehost?
Yes, Bluehost offers one click WordPress installation for free. You just need a web hosting plan and you can install WordPress at no additional cost.
Also Check
If you are here, then you may like our other posts also, check these out:
Conclusion on Bluehost Vs WordPress
Basis our comparative study where we compared Bluehost with WordPress, we found Bluehost far better than WordPress's self-hosted platform.
Be it free or paid, WordPress's web hosting is not better than Bluehost. As a CMS, WordPress is a great tool that powers millions of websites. For web hosting, WordPress itself recommends Bluehost.
In my honest opinion, if you are looking to create a website for any business purposes, be it freelancing, e-commerce, social media, magazines, etc. Or in simpler terms if you quickly monetize your website and want your audience to look at your product with an intent to purchase it, then I suggest you go for Bluehost as it is, without a doubt, the best hosting service when it comes to price-performance ratio.
Even if you are a WordPress CMS user and want to host your blog or digital content, WordPress, themselves recommends Bluehost on their official website for hosting WordPress content. See here.
Recommended Articles: EasyWP Reviews | Review of Flywheel WordPress hosting | WPX Hosting Reviews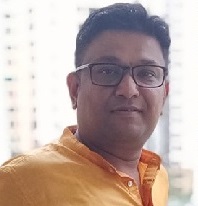 Seasoned Professional with 15 years of experience in Sales and Marketing. Entrepreneur, Consultant and Blogger helping people earn through jobs and blogging. Experienced Hosting Reviewer who likes to collect detailed info about existing players and share it with my audience. Previously worked with leading Banks and Telecom Companies.
I completed my Masters in Management with specialization in Finance and Marketing.
Visit our Hosting Review and Blogging Guide for more interesting articles.