Web Development and Web Hosting are one of the booming industries in today's world. Today people are likely to shower more faith in a company with its distinct presence on the internet.
So today, we'd be comparing three Web Hosting Companies: Hostinger India V/s Hostgator India V/s Bluehost India, to figure out which is the best hosting company in India.
So grab a helmet and hop into the arena, don't be just a mere spectator because it will be a tough fight. May the best one win!
First of all, we'll start with a basic introduction of these companies to make you well acquainted with their goals and objectives.
Visit Home for more details.
Introduction and Objectives- Bluehost, Hostgator, and Hostinger [India]
Hostinger, which set its base in 2004, is the parent company of various other well-known names in the arena such as 000webhost, Weblink and Niagahoster. They have the motto to let people worldwide to have their digital footprint engraved at an affordable cost.
Hostgator, which was initially established and founded in a University Dorm room, has today grown into a well-known name in the field of Web Hosting. HostGator has come up as a true Host-In-India service.
BlueHost is a company that is officially recommended by WordPress was founded and is owned by Endurance International Group. Its Headquarters are in Utah, U.S.A
Products and Services offered by Hostinger India, Hostgator India and Bluehost India
We will start the comparitive study between the three great hosts by comparing the offerings and products.
Hostinger India
Website Builder
Shared Web Hosting
Cloud Hosting
Email Hosting
WordPress Hosting
VPS Hosting
Minecraft Server Hosting
E-commerce Hosting
Domain Checker
WHOIS Database
WHOIS Checker
Domain Name Search
Cheap SSL Certificate
HostGator India
WordPress
Cloud services
Linux Reseller Hosting
Windows Reseller Hosting 
VPS Hosting
Linux Dedicated Server
Windows Dedicated Server
Managed Dedicated Server
Domain Registration
Domain Transfer
IDN Domain Registration
Whois Lookup
Codegaurd
Sitelock
SSL certificates
Business Email
G Suite by Google Cloud
Bluehost India
Shared Hosting
Dedicated Hosting
WordPress Hosting
Reseller Hosting
VPS hosting
Professional Email 
Free SSL Certificate
One-Click WordPress install
Ease of Use
Bluehost offers you interactive Website builder tools. A quite lucrative feature for beginners is the extended Mojo Marketplace to use well-tailored Themes with already made templates.
Hostgator, on the other hand, offers you a wide range of mobile-optimized templates with around six pages for the Free Basic Plan.
Hostinger is best suited for beginners due to its affordable pricing, good customer support, and ready to use templates.
WordPress
Bluehost has been officially recommended by WordPress and has been working in close association with WordPress for around 15 years now. The Basic plan of BlueHost offers a free SSL certificate and extends its full support to get your WordPress website hassle-free.Bluehost uses the VPS platform for delivering the best results.
Hostinger Differentiating Hostinger in this segment of WordPress is its starting price, which is Rs.59 per month and is best suited for beginners. It comes preloaded with an email account, a website, and 10 GB space.
The appreciable thing is that they regularly fine-tune to deliver an extraordinary uptime.
Hostgator uses WordPress Cloud hosting, but there is no such thing as WordPress recommended, which was the case with Bluehost.
HostGator also offers a free SSL Certificate.
Hostgator also promises to deliver a lightning flash speed, all thanks to the super charged cloud service.
The criteria of the Load Test and Speed Test
When a load test was conducted to compare Hostinger and Hostgator, it was found that Hostgator was quite efficient till around 100 users, but after that, the load time substantially increased, which was not the case in Hostinger's load test.
Hostinger managed a significant number of visitors, which is a win- win situation for Hostinger.
Bluehost used a test site with WordPress's help and used a tool called Pingdom to decide upon the results. They also used a Load impact to make further it more authentic. The load time came out to be 1.24 seconds when the page size was 660 KB, which is quite decent.
Also Read: Top Indian Bloggers and Best Indian Blogs to Read
Customer support: A "Must Consider" Factor
Excellent customer service at the ground level is what makes a company reach the zenith.
Be it Hostinger India, Bluehost India, or Hostgator India, all of them are the part of the world's most renowned parent companies serving millions of customers. All of them offer helpful support staff at your disposal for 24×7 round the year.
The majority of people have reported HostGator and Bluehost a big ahead of Hostinger but still, it exceeds the expectations.
A feature that makes all of them a great host is feature of Live Chat Support.
Their motto is to help beginners and established businesses alike, which is something quite appreciable.
Bluehost and Hostgator offers a diversified array of options to provide their untiring customer support round the clock. They have different departments for managing accounts; Sales related queries and help, and Technical support.
To sum up we will rate Hostgator as first, Bluehost as second and Hostinger as third in the the race of customer service but all of them gets above 4 stars out of 5. If you will talk about us, we are good to go with Hostinger's customer service also as it is still the best in comparison to other renowned hosts we have not compared here.
Pricing: Which one is value for money?
A feature that helps outshine Hostinger India from its competitors is the affordable pricing starting from as low as Rs. 59, which comes preloaded with a website, an email, and Free SSL Certificate.
A highly appreciable service is the Free Migration Service, which is unique to Hostinger at this price range.
Hostinger India offers Premium Plans starting from Rs.119 per month which has a disc space of 20 GB and a RAM of 512 MB as compared to 10 GB disc space and 256 MB RAM in its Single Pack. Premium plan also differs from a Single pack in having an Unlimited Bandwidth.
It also offers the package of Business Plan starting from Rs. 219 per month has 100 GB Disc space,1GB RAM, and also an unlimited Bandwidth. Read this Hostinger India Review.
Hostgator's India pricing starts with Rs.99, which is a Basic Linux Web Hosting, best suited for beginners. It offers three other plans Hatchling Plan, Baby Plan, and Business Plan. Check the Hostgator Review.
The Starter Plan, entry level plan start just Rs 99 per month which allows a single domain hosting, has one-click installations, and is for small projects or low traffic sites.
The Hatchling Plan which starts from Rs 199 or $2.75 per month comes with a single domain, has one-click installations, and is best suited for beginners.
The Baby plan, on the other hand, starting from Rs. 249 or $3.95 per month has Unlimited Domains and Unlimited Emails, and just as the Hatchling Plan offers you one-click easy installations.
The costliest plan, The Business plan which costs Rs 349 or $ 5.95 per month comes with Unlimited Domains, Unlimited Emails, Private SSL, Dedicated I.P, and absolutely free VIP on-call service.
Bluehost India offers one of the most popular plans i.e the Shared Plan starting from Rs. 199 per month which is the costliest amongst the three.
Another plan is its VPS Plan starting from Rs. 1159 per month which offers you the flexibility to execute your website in the best possible way.
The costliest amongst all its plans is the Dedicated Plan starting from Rs. 4859 per month which has improved security and threat protection. Check full Bluehost India Review. We also recommend you to check our Bluehost competitors collection.
Explore the Deals and Coupons of Hostinger India
Explore the Deals and Coupons of Hostgator India
Explore the Deals and Coupons of Bluehost India
Money-Back Guarantee
Both Hostinger and Bluehost assure you of a money-back guarantee for 30 days.
Hostgator has the edge over both these. It gives you an additional 15 days more than Bluehost, i.e., 45 days money-back guarantee.
So clearly Hostgator offers you a much better deal !
Content Transfer or Migration
Hostgator mentions a long list of criteria that would check your eligibility to qualify for a free transfer.
Hostgator India offers a limited number of free transfers, which is not the case in Hostinger India.
Hostgator also has the policy of getting your content transfer limited to 30 days from your sign up.
The number and quality of transfer shall also depend on the type of plan one signed up for.
Hostinger also offers a hassle-free data transfer in mere 4 steps but for data transfer easiers.
Bluehost also offers free website transfer without any hassle to all new customers.
While all of them are quick and reliable hosts to transfer the website without any errors and hassles, we still rate Bluehost India slightly ahead of its peers in this regard.
Bluehost provides you with a Website transfer service with the help of which you can easily transfer up to 5 websites and around 20 email accounts.
Control Panel
The most peculiar feature about Hostinger is the provision of hPanel whereas both Hostgator and Bluehost offer cPanel.
If we look at the interface,the hPanel offered by Hostinger is quite sleek.It has better functionality as compared to cPanel offered by Hostgator and Bluehost.
Hostinger's Control panel is surely one of its best features that it has to offer.
Storage
Hostinger offers a storage space of about 200 GB SSD which is approximately around 300 websites.
Hostgator offers almost an unlimited storage in its best packages which is around 2,50,000 files.
Bluehost on the other end of the spectrum offers 50 GB disc space in its basic plan as website space whereas an unlimited space its Choice Plus Plan.
Server Locations
Hostinger has its servers in U.S.A., U.K, and Europe to ensure enhanced performance and maximum stability.
Hostgator has most of its servers located in Texas, Houston, Utah amongst others in different locations. They have recently collaborated in India for local servers.
Bluehost has its servers probably in Orem,Utah
Bandwidth
In the basic package of Hostinger it offers a Bandwidth of 100 GB which increases to Unlimited in Premium and Business Pack.
Both Hotgater and Bluehost offer an unlimited Bandwidth right from their basic plans to their advanced packages.
Quick Comparison: Hostgator India Vs Bluehost India Vs Hostinger India
| | | | |
| --- | --- | --- | --- |
| Criteria | Hostinger | Hostgator | Bluehost |
| Uptime | Good | Best | Better |
| Bandwidth | 100 GB | Unlimited | Unlimited |
| CustomerService | Average | Good | Best |
| WordPress | Good | Good | Best |
| Features | Good | Best | Average |
| Pricing | Most Affordable | Affordable | Comparatively costly |
| Facility of Free Domain | Free only in premium plans | Yes | Yes |
| Content Transfer | Better | Can be improved | Best |
| Disc Space | 10 GB | Variable for different plans | 10 GB |
| Ease of Use | Not that easy for beginners | Easy to use | Easy to use |
| Control Panel | hPanel | cPanel | cPanel |
Conclusion about HostGator Vs Hostinger Vs Bluehost
We will handover it to you now. You should take a informed decision basis the comparative study we have done between the Indian versions of Hostgator, Bluehost and Hostinger.
It should be a personal decision basis needs because a website for your business would be like a long- term investment, the choice and decision should be purely based on your judgment and individual needs.
If you ask us we'd prefer Bluehost India for ease of onboarding, Hostgator India for beginners, and Hostinger India when the budget is a constraint and still the best is required.
Also read – Best Indian Blogs to Read | GeneratePress Review | Elementor Review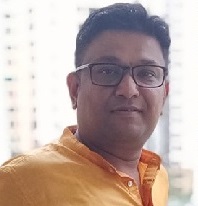 Seasoned Professional with 15 years of experience in Sales and Marketing. Entrepreneur, Consultant and Blogger helping people earn through jobs and blogging. Experienced Hosting Reviewer who likes to collect detailed info about existing players and share it with my audience. Previously worked with leading Banks and Telecom Companies.
I completed my Masters in Management with specialization in Finance and Marketing.
Visit our Hosting Review and Blogging Guide for more interesting articles.