Are you looking for the best hosting for Apps? We have a renowned web application hosting server for developers. In other words, these developer hosting plans are specially made for application hosting.
Hosting an Application means using the professional cloud servers like AWS, Azure, DreamHost Cloud, DigitalOcean and Google Cloud platforms to host and serve the entire backend from there.
These hosting for apps offers your several benefits like best in class infrastructure on the cloud at a reasonable cost. This helps you focus on your application rather than the infra part.
Let us now discuss these platforms one by one.
Best Developer Hosting For Apps
We will now discuss some of the renowned platforms that are used by a lot of developers globally. Depending upon the need, you can choose the right fit for your app needs.
1. DreamHost DreamCompute Cloud
DreamHost offers one of the best and fastest cloud platforms for developers. If you are looking for budget-friendly developer hosting, DreamHost DreamCompute and DreamObjects help you get started with $ 0.95 only.
DreamObjects helps you with open source cloud storage that is ideal for Web App Development.
DreamCompute provides you exceptional speed with SSD powered servers, Full Root Access and highly Scalable platform.
2. DigitalOcean Developer Hosting For Apps
DigitalOcean is one of the most renowned cloud infrastructure platforms with over a decade of experience. They started way back in the year 2011 and are offering developer-friendly platforms today at affordable rates.
Even if you are a new developer preparing App for the first time, DigitalOcean's platform will not disappoint you. Their knowledge base is also one of the largest libraries that helps you in resolving day-to-day issues.
They have their data centers in the USA, UK, Europe, and Asia.
Regarding pricing, Unmanaged solution starts from $5 per month while complete peace of mind with Managed service at Cloudways is available for $10 only.
In case, you need managed solution for your Apps that runs on PHP, try DigitalOcean on CloudWays.
Related articles – DigitalOcean Vs AWS and DigitalOcean vs Vultr.
If your applications runs on PHP, Choose CloudWays as you get Free CDN, 24×7 support and regular backup.
3. Hostinger Platform for Node.JS Apps
If you are looking for Node.JS hosting for your applications, Hostinger can help you just for $3.95 per month.
All its VPS plans offer you dedicated resources, Full root access, dedicated IP, and 100mbps network
Hostinger provides you Datacenters in every continent and your apps gets blazing fast speed.
If you are looking for after sales service, Hostinger will never disappoint you.
In case you need a domain, You get it for free with Hostinger. They support IPV6 if it is required.
4. HostArmada Open Source and Developer Hosting
HostArmada we have been using in some of our projects for around 6 months now and we got excellent speed and uptime. Their servers are powerful and they provide SSD storage, Web server cache, cPanel, Backups, and excellent service round the clock.
HostArmada offers you Developer Hosting as well as Open source Apps platform for just $3.95.
You can choose the nearest data centers out of a total of 9 different geographic locations. Choose the one which is nearest to the customers of your application.
HostArmada's uptime is around 99.99% which brings them to one of the best cloud hosting providers for business as well as developers.
Related: Best Static Site Hosting Providers
For details about products, read review of HostArmada.
5. InterServer Developer Friendly Virtual Private Servers
Are you looking for more dedicated resources, storage, and transfer at a lesser cost? We have one more option for developers and that is InterServer's Virtual Private Servers.
Starting just $6, you get 2GB RAM, 1Core CPU, 30GB SSD, and 1TB transfer.
InterServer provides you self-healing hardware, blazing fast speed, 99.9% uptime guarantee, multiple features that are crucial for the growth of your apps.
If you are looking for USA-based datacenters, InterServer can be one of the best hosting options for you. However, they don't have their servers in other parts of the world.
6. Vultr High Frequency – Premium Developer Hosting Platform
Vultr high frequency is a premium cloud hosting platform for developers and highly recommended if you need extraordinary performance.
Starting just $13, you get 1GB RAM, 1Core CPU, 32GB SSD, and 1TB transfer.
If you are looking for DigitalOcean's alternative, Vultr is one of the affordable options.
Again, would recommend CloudWays for all php based applications where you need managed support.
With the Managed platform, you get quick deployment, the best 24x7 service, regular backups facility, staging, automatic firewalls, and various on-demand features.  
Free Hosting For Apps Developers
Are you looking for free options? We will now cover some hosting for developers that are available for Free. However, we don't recommend free developer hosting platforms if you need quality, performance, and service.
Yes, free platforms never provides you any service, just in case you need it.
Here are some of the best free platforms for web apps:
Should you host your apps for free?
The answer is yes if you are student or working on non commercial project.
The answer is No if you are a developer working on commercial project that needs advanced features including backups and service.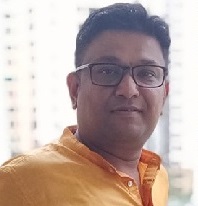 Seasoned Professional with 15 years of experience in Sales and Marketing. Entrepreneur, Consultant and Blogger helping people earn through jobs and blogging. Experienced Hosting Reviewer who likes to collect detailed info about existing players and share it with my audience. Previously worked with leading Banks and Telecom Companies.
I completed my Masters in Management with specialization in Finance and Marketing.
Visit our Hosting Review and Blogging Guide for more interesting articles.