If you are a techie, you need would need flash drives more than often. Flash Drives have been around for over 20 years. Their importance and value grow day by day in the fast-paced world where we need to store and transfer data very frequently.
Imagine carrying all your data in a device weighing between 30 to 50 grams, which you can easily carry in your pocket or your purse. It can be as light as your keychain, even a replacement of your keychain sometimes.
Flash Drives first came out in 2000 and their easy-to-use, quality data storing feature changed the face of data transfer and exchange.
What are flash drives?
Flash drives are storage devices that you can remove from the system and rewrite the existing data easily. Flash drives are smaller by a huge margin compared to optical discs.
Flash drives run on the EEPROM (Electrically Erasable Programmable Read-Only Memory) system. Flash drives consist of a USB Plug, USB Mass storage controller Device, NAND Flash Memory Chip, Cover, and Crystal Oscillator.
Flash drives comes in variations of 8, 16, 32, 64, 128, 256, and 512 GB Variations. Bigger flash drives of 1 Tera Byte and 2 Tera Byte data are also available but they are not often used. Flash drives are used for storage (visit storage VPS), backups, and transfer of data.
What you should consider before buying a flash drive?
Buying a flash drive should be simple and feasible but it is not quite so. There are many parameters you should check out before buying one. Here are some listed parameters: –
The first thing you should consider is the type of port you should buy as per your device use. USB-A and USB-C type of ports are common which you find in Computers, Mobiles, and tablets respectively.
Buying a Flash Drive of 8 GB is of no use if you are storing High-Definition video data. You need to buy a flash drive as per your storage requirements.
If you know a bit about the technicality of the chips that are used in Flash drives, you should choose the most upgraded version of the U.S.B. available in the market. Currently, USB 3.0 offers the best reliability and speed.
Flash drives come in all designs and styles. If you want to use these drives as keychains or want to buy a personalized one, you can easily buy one.
Advantages and Disadvantages of buying flash drives in bulk
Advantages
Portability: The first benefit of USD Flash Drives is the portability of these drives. Most of the drives can be inserted into all kinds of computer devices. It makes transferring the data very feasible from one device to another device.
Rewrite/Erase: Flash drives gives you the option to rewrite the data which you have stored in the drive. To use this option, you can insert the drive into any system and delete the existing data. And the drive is all set to store new data which you want to store.
Durability: Flash drives provide you with years in terms of durability. These drives are very light in weight and can withstand a good amount of fall, pressure, and weight. They are nano-wired devices covered with plastic material generally providing them safety in various situations.
Affordable: It is a smart decision to buy Flash drives in bulk. Flash drives are used very commonly in tech, for a common purpose, so you will never have to worry about your money going to waste.
Data Security: Thanks to the latest upgrades Flash drives can be encrypted with passwords now. That makes storing and transferring data very secure through Flash Drives.
Want to create AI based content? Visit our list where we have created the best GPT 3 tools and AI content writers.
Disadvantages
Easy to Lose: Flash drives are very small and lightweight. The risk of losing them increases because of that. While traveling, misplacing while exchanging or losing it casually while being engaged in some other work can occur.
Rewriting Limitations: Second Limitation of Flash Drives is that you can erase the data and rewrite it only a limited number of times before it stops erasing the existing data. It starts malfunctioning after a limited number of rewrites.
Corruption Issue: The biggest threat in Flash drives is that they can easily be corrupted because of a virus. If you are using a flash drive on multiple devices and your devices don't have an anti-virus. The chances of your flash drive getting corrupted increase significantly.
Top Brands to buy Flash Drives in Bulk
There are many top brands to buy Flash Drives from. For example, SanDisk is one of the biggest Flash Drive manufacturers in the world. Other than SanDisk companies like Kingston and PNY are among the top leading manufacturers in this industry.
But buying directly from the companies' stores and online platforms might not be beneficial for you. You can opt for other Flash Drives in Bulk sellers online. These platforms might save you a considerable amount of money.
Why buy flash drives in bulk?
It is always beneficial to buy flash drives in bulk. For example, buying 10 flash drives separately will cost you 5 times extra than buying 10 drives in bulk. If you are a business owner, or you have to buy flash drives for some other reasons frequently. It is the smarter choice to buy flash drives in bulk.
Conclusion
Flash Drives are an inseparable part of the data storing and transferring industry. It is always useful to have some extra flash drives lying around to store data. You can use it per your comfort, transfer data at speed, with quality, and no need to worry about the security of the data while transferring to another system.
Technology is still upgrading and better features are forthcoming in Flash Drives too. The latest version USB 3.0 offers password encryption and other safety measures for the need of the data industry.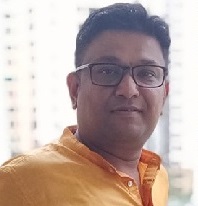 Seasoned Professional with 15 years of experience in Sales and Marketing. Entrepreneur, Consultant and Blogger helping people earn through jobs and blogging. Experienced Hosting Reviewer who likes to collect detailed info about existing players and share it with my audience. Previously worked with leading Banks and Telecom Companies.
I completed my Masters in Management with specialization in Finance and Marketing.
Visit our Hosting Review and Blogging Guide for more interesting articles.