If you are an IT shark, Amazon Web Services is hands down an integral part of your working process. AWS is famous not only for its impeccable eCommerce, but stands as one of the leading tools, offering up-to-the-minute cloud services. That is the reason why it precedes competitors, with a vast share of active cloud users.
You may wonder what will change when you start utilizing this cloud server. However, your company can considerably decrease costs and become more flexible and innovative due to features like networking, hosting computing, and ever-increasing technologies of VR, AI, data analytics, and machine learning.
So how much does the AWS server cost? We have explored the average cost of AWS server and what factors influences the pricing. The following info will give a clear vision of what to opt for your business.
How Much Does AWS Server Hosting Cost?
The decisive factor for price formation is the set of services you apply. You may calculate it in various ways, but the key element appears the usage of time. Besides, unlike other approaches, which involve advance expenses, AWS services are accessible at much appropriate prices and it is effortless to unsubscribe at any moment.
Let's review AWS server hosting cost in depth.
Computing EC2
Being the most widely used Amazon service, it will enable you with dedicated or on-demand resources. Moreover, you may choose instances and Saving Plans to adjust the affordable price. For example, you will be charged $16,05 per month for t3.micro with a traffic limit of 50 GB, but in case you order it for one year, it will be $8,64 monthly and $103,68 yearly.
Storage
AWS's cheapest dedicated server cost per month here is variable by the package.
S3 Standard – This is storage commonly for regularly accessed data. The price of 50TB monthly is $0,023 per GB and 500+TB monthly is $0,021 per GB; that is, in turn, $0,276 and $0,252 yearly.
S3 Intelligent – To monitor and automate all cloud storage VPS, you have to pay $0,0025 per 1000 items in a month and 0,03$ in a year.
Networking
This point includes three main issues: managing hosted zones, domain names and serving DNS queries. Be ready that one hosted zone will be priced at $0,50 monthly for the first 25 such zones, while domain name pricing is entirely dependent on TLD. The payment for standard queries will form $0,40 per million queries in a month and $4,8 in a year.
If you want to know how to optimize the price of AWS – read the article.
What determines the cost of AWS Server?
AWS cloud server cost is based on a range of specific factors, so you should be aware of them before deciding.
Requisite Resources
The type of virtual machine and its parameters like RAM, CPUs number, etc., directly determine the price. Another essential item is your required space to store.
Subscription Type
AWS web server cost changes develop within the different subscription packages. Nevertheless, as practice shows, an annual or few-years plan can incredibly save your budget due to lowering the rate per hour.
Support
Amazon AWS services put incorporated support to ensure clients with access to docs, contact customer center and support forum. However, you need to activate the add-paid plan for more multifaceted options. So the cost for AWS server will be higher consequently. That way, developers are to fee $29/month, $348/year and businesses $100/month, $1200/year.
So to get out the best of your AWS, analyze your device specifications and storage goals, subscribe to the most relevant plan to your company and evaluate support needs.
Related: Comparison between Digitalocean and AWS, Windows 10 and 11 VPS, Best Cheap VPS, Unmetered Bandwidth VPS
Latest Post: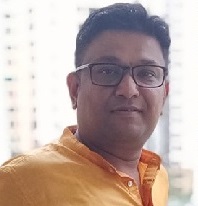 Seasoned Professional with 15 years of experience in Sales and Marketing. Entrepreneur, Consultant and Blogger helping people earn through jobs and blogging. Experienced Hosting Reviewer who likes to collect detailed info about existing players and share it with my audience. Previously worked with leading Banks and Telecom Companies.
I completed my Masters in Management with specialization in Finance and Marketing.
Visit our Hosting Review and Blogging Guide for more interesting articles.