This is the most comprehensive and detailed report prepared to uncover the Patreon user growth and various other stats related to its revenue etc.
Today with the rising number of content creators who create and produce content in different formats a big concern arises for most of these creators – the viability for them to be able to sustain themselves in the long run.
Widely acclaimed content creators would previously be able to monetize their content through Brand sponsorship deals mostly. However, with the creation of Patreon – a creator membership site, creators can now be sponsored by their own audience who are consumers of the very content created by the creators. Patreon was created
Patreon ensures the content creators are able to generate a steady source of income and convert their smaller group of regular fans into the bigger group of consumers they have and manage to create a special relationship with them. The medieval idea of artists being patronized by a court of law to create artwork is revived in the concept of Patreon.
Today we explore Patreon, as a platform and look into the numbers and stats Patreon has managed to rack up over the years.
Patreon's Statistics and Facts: At A Glance
Patreon as a creator membership platform is currently a $4 billion Enterprise as per Forbes reports.
Creator's lifetime earnings have hit upto $3.5 Billion as of December 2021 making it one of the most lucrative membership platforms.
The mobile version of the Patreon app is just as popular which was downloaded close to 470,000 times in June 2021.
Founded in 2013 by Sam Yam & Jack Conte, Patreon over the years has managed to attract investment funding worth $413.3 million.
The Patreon website is currently ranked at 535 in terms of global traffic and 19 under its category rank.
As boredom increased during the Pandemic, more and more people decided to monetize their hobby, which resulted in Patreon seeing over 30,000 creators sign up in the first weeks of the pandemic
Patrons can "pledge" a certain amount of money for a subscription on Patreon. The site sees an average of $24 Million individually pledged daily
The high number of "Patrons" and content creators on the Patreon Platform surely makes you wonder how big of a user base Patreon hosts. Let us look into Patreon's user's growth in numbers,
Patreon User Growth Trend
Now we will analyze the user growth of the Patreon platform.
Monthly Website Visitors
The Patreon website boasts of high user traffic and under the Computer Electronics and Social Media Networks category in the USA it ranks 5th.
In the month of August alone, the Patreon website had total visits of 95.7 Million.
| | |
| --- | --- |
| Month | No. of Visits (in Millions) |
| June | 90.4 |
| July | 94.7 |
| August | 95.7 |
(Source: Similarweb)
Here is the chart for previous months.
The Patreon website did see a massive uptick in visitor numbers by 3.56%, with an average visit rate of 2.76 pages per visit and a visit duration of an average of 3 minutes.
But who are all these people that are creating traffic on the website page? Let us have a look at Patreon website demographics.
What is the audience demographic of Patreon?
A quick survey of the traffic survey of Patreon shows that the audience distribution comprises 25.43% females while 74.57% males comprise the traffic.
Looking at the age distribution of users, the largest group of Patreon visitors are 25-34 years old while the 65+ age audience has the least number of visitors on desktops.
| | |
| --- | --- |
| Age | Percentage of Audience Traffic |
| 18-24 | 32.86% |
| 25-34 | 33.41% |
| 35-44 | 16.14% |
| 45-54 | 9.14% |
| 55-64 | 5.27% |
| 65+ | 3.17% |
The number of young creators who want to follow their passion and hobbies and at the same time monetize their content find Patreon to be the best platform for doing so and hence a larger part of the Patreon audience comprises these individuals between 18 to 24 years of age.
With the huge audience surely, Patreon must have a high revenue stream, with the data available let us look at Patreon's revenue trends
Patreon Revenue Trend & Growth Statistics
As of 2020, according to the official Patreon blog from the CEO, Jack Conte declared they had reached 200,000 creators on Patreon (fig: circa 1st September 2020) and had amassed $2 Billion in creator earnings.
As of July 6, 2022, Patreon stands with a creator count of 210 million creators, who earn daily payouts of upto $25 Million with 12 million individual pledge supporters supporting them.
How does Patreon earn money?
As a company, Patreon has managed to raise upto $155 Million in Series E funding back in 2021, with a current valuation of $4 Billion.
The current data available shows the revenue statistics for the FYs 2017,2018,2019 which show a growth of 72.7% in the three years.
According to Techcrunch the revenue for 2020 is estimated to be around $50 Million. Taking into account industry estimates, Patreon approximately earned a revenue of $160 Million in 2021.
Does Patreon take payments in crypto?
Patreon continues to evolve with the advancing technology as it considers allowing users to donate with cryptocurrencies thus embracing the crypto-boom. According to the Creator Economy Summit 2021 Interview, Patreon's CEO did explain how they are looking for ways to implement creator-based tokens and coins or other digital entities that fans could hold on to show they are a part of a particular creator's community.
How much does Patreon take from creators?
But the question remains: How does Patreon benefit from all this?
Patreon offers its services to the content creators in a tiered subscription-based system namely,
Lite – Patreon takes 5% of the total revenue earned via its platform and offers basic mentorship via workshops for smaller creators to maximize their revenue streams
Pro – Under this Patreon takes an 8% cut of revenue earned through them in return for analytics and insights of their content, unlimited 3rd party app integrations as well as priority customer support.
Premium – The final tier of subscription gives you customized team support which extends into merch for memberships as well as a dedicated partner manager from Patreon to keep track of the finances behind their Patreon pages, all in exchange for a 12% cut of the revenue received via Patreon.
The creator-centric model followed by Patreon has helped it carve out a niche of its own in the market and establish itself as a market leader.
Which leads us to the question, how many creators does Patreon handle, how much are the monthly payouts and how much have they grown over time?
Patreon Creators: How much do they earn?
Patreon is a membership platform that has revolutionized the field of earning and revenue generation for content creators. Patreon sees a monthly average of $48 Million being encashed by the creators out of which individual "pledge" donation numbers come close to 24.3 million.p
In the last three years alone there has been a growth of 126.5% in the last three years with an estimated 99.12% growth in monthly earnings of the creators on Patreon.
Why are YouTubers going to Patreon?
Lately, the changes in monetization policies of Youtube which have resulted in monetization being easier for the advertisers rather than creators have resulted in more and more YouTubers looking for alternate sources for revenue generation.
In fact, Patreon itself is a product of such a situation, when CEO Jack Conte even after the internet-breaking video where he replicated the Millenium Falcon for a music video & yet managed to rack up only $166 dollars in revenue.
Patreon allows creators to directly interact with their audience and give them incentives to help support their content financially, at the same create a personal connection that allows them to have special members-only perks that offer different perks based on the tier they opt for, thus taking down the elitist barriers which fandom often creates around the creators once they reach a certain level of fame.
Over the years there have been many famous creators who have gone from rags to riches due to Patreon, let us look at a few of these highly paid creators.
Who is the highest-paid creator on Patreon?
The recent pandemic troubles in more and more people sign up for Patreon to try and find alternate sources of income by taking advantage of their hobbies and creative juices flowing through them. The Graphtreon list of highly paid creators on the platform clearly shows The Tim Dillon Show topping the list with 41,166 patrons with earnings of $216,717 per month.
The Tim Dillon Show: The American comedian who creates podcasts along with his friend and producer Ben Avery, who explore and give comedic commentary on events of everyday life and American socio-political culture.
Chapo Trap House: An American political podcast hosted by Will Menaker, Felix Biederman & Matt Christman features "dirtbag left" political discourse with discussions of more casual nature. The podcasts are free to listen unlike most other creators and are available on all major podcast platforms. They come in 2nd with an average of $161,038 with around 36.5k patrons.
The Yard: A podcast channel that is hosted by Internet personalities Ludwig Ahgren, Nick Falco, Slime, and Aiden Calvin, that mostly creates content around video game comedy. The channel has garnered 21.8k patrons despite starting out only a year ago earning around $150,818 per month.
Patreon vs BuyMeACoffee vs Kickstarters
Patreon as a platform solely exists for large-scale brand creation and subscription-based generation of revenue among content creators. On Patreon, you need to sign up as a user to pay for your favorite content creators in exchange for exclusive perks which can include a one on one interaction with the creator to something as simple as getting free merchandise.
Buy Me A Coffee on the other hand works in a more subtle way where the volume of donations is rather lower. The user usually buys the creators a "cup of coffee" or donates money equivalent to that of a cup of coffee. You can have recurring payments or one-time payments as well and the user does not need to sign-up.
Kickstarter as a platform essentially is used by creators to fund something which does not yet exist. It works on the principles of crowdfunding and "campaigners" who campaign for different causes put up their individual goals and users and donate in whatever amount they deem fit. In the end, Kickstarter takes 5% of the entire amount that has been crowd-sourced as platform fees.
| | | | |
| --- | --- | --- | --- |
| | Patreon | Buy Me A Coffee | Kickstarter |
| Year Founded | 2013 | 2018 | 2009 |
| Revenue (FY 2021) | $ 160 Million | $3.33 Million | $89.2 Million |
| Average cut per transaction | 12% | 5% | 5% |
| No. of creators | 210,000 | 300,000 | 22,000 |
Conclusion: User & Revenue Stats Of Patreon Vs Competitors
Patreon has grown as a company since its inception in 2013 and expects to double its size by 2023 to scale up its platform design as well as aggressively hire employees to reach their target.
Patreon has grown to become a huge success as a platform where users can freely and fully support their favorite creators and humanize them as individuals and not just as artists. It has helped people understand how even artists need resources and a steady flow of income to go about their daily lives.
More Stats: Minecraft User and Revenue Stats.
Latest Post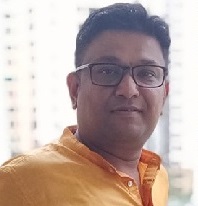 Seasoned Professional with 15 years of experience in Sales and Marketing. Entrepreneur, Consultant and Blogger helping people earn through jobs and blogging. Experienced Hosting Reviewer who likes to collect detailed info about existing players and share it with my audience. Previously worked with leading Banks and Telecom Companies.
I completed my Masters in Management with specialization in Finance and Marketing.
Visit our Hosting Review and Blogging Guide for more interesting articles.