Looking for the key Minecraft stats like user base, revenue, and growth rate? If yes, this page is for you. In case you are using this information, please don't forget to link to this page.
The critically acclaimed sandbox video game, Minecraft was officially released in 2011.
Minecraft was created by Markus "Notch" Pearson and developed by Mojang studios.
In its first year itself, Minecraft was able to sell about 4.2 million copies thus taking sales off the charts never to come down again. It was available across iOS, Android and PlayStation as well as on Xbox and PC.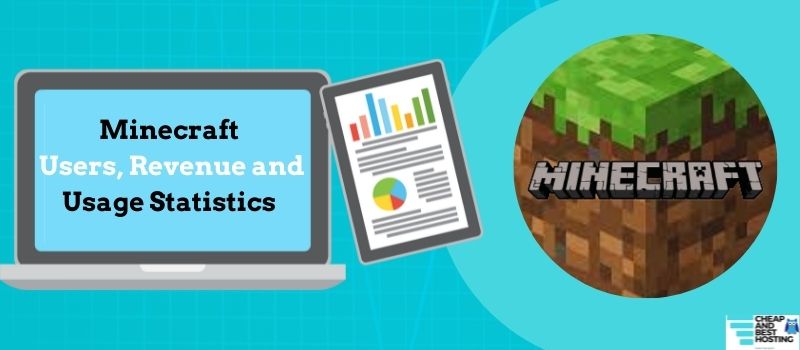 In the year 2014, Mojang Studios was acquired by Microsoft for $2.5 Billion which resulted in the subsequent availability of a large number of resources for developing Minecraft.
Minecraft has gone a long way since with the expansion and addition of multiple new versions. In 2016 there was a free Chinese version of Minecraft released with NetEase.
The growth of Minecraft has been exponential from there on and as of September 2022, Minecraft has an average of 172 Million average monthly players. It is one of the most critically-acclaimed games that are popular across all age-groups.
Quick Key Stats on Minecraft (2022 – 2023)
Minecraft currently has an active daily user base of 3.2 million users worldwide.
172 Million Monthly active users
21.2% of Minecraft's daily users are based out of North America.
Globally over 200 Million copies of Minecraft have been sold.
Even on popular Game streaming sites like Twitch, Minecraft has been a hot topic forever, garnering upto 50-80 million hours of watch time.
Minecraft Revenue: 10 Years Growth Figures Revealed
Minecraft has shown quite an expeditious growth in generating revenue for its parent company Mojang Studios as Minecraft reaches its 11th year. Minecraft continues to be a market position holder among popular video games as it generated a revenue of $165 Million in the mobile segment alone in 2021.
As we look at the projection graphs it is fairly clear Minecraft since its public release in 2011 has seen a growth in revenue by almost 96.68%, while growth of 10.67% was seen between FY 2019-2020.
| | |
| --- | --- |
| Year | Revenue |
| 2012 | $211 million |
| 2013 | $326 million |
| 2014 | $165 million |
| 2015 | $350 million |
| 2016 | $420 million |
| 2017 | $370 million |
| 2018 | $500 million |
| 2019 | $375 million |
| 2020 | $415 million |
(Data sources: VG247 , Gamesbrief , Statista)
How Many Minecraft Users Are There? Number of Minecraft Users Annually
Want to know how many users play Minecraft? If yes, the chart below shows the yearly trend of active Minecraft players.
| | |
| --- | --- |
| Year | Minecraft Users (in Millions) |
| 2016 | 40 |
| 2017 | 55 |
| 2018 | 74 |
| 2019 | 91 |
| 2020 | 126 |
| 2021 | 140 |
| 2022 | 176 |
(Data sources: Statista)
The presence of community curated servers which give the player a gaming environment just according to their needs, helps boost the user base for Minecraft. Minecraft also keeps introducing major updates every few months to make sure the players are engaged throughout.
As the data suggests, there was a sudden uptick in the number of Minecraft users during the time of the pandemic in 2020 and 2021 as more and more people were nostalgic about gaming. As a result, many of the previous players as well as new Minecraft players were playing the game.
There was an 86.81% growth in the number of Minecraft players in the 4 years between 2019-2022.
Minecraft monthly active users are approx 140 million and daily active users are close to 4.3 million (this is an average figure basis estimated yearly data). For the current month, the monthly active users are significantly high and have touched the 173 million mark.
Minecraft Mobile User Statistics
Minecraft can be played on multiple platforms aside from PC. Minecraft is available for Consoles such as the Playstation 3, Xbox 360, Playstation 4, and Xbox One. The Pocket Edition is also widely popular, allowing users to download their games on their mobile devices so they can play.
As per the data cited, Minecraft: Pocket Edition in itself is a major driver of revenue at Mojang after the PC edition sales. Since its release Minecraft: Pocket Edition has seen a growth in its revenue by 95.25%.
| | |
| --- | --- |
| Year | Mobile Revenue generated (in Millions) |
| 2015 | 82 |
| 2016 | 73 |
| 2017 | 78 |
| 2018 | 82 |
| 2019 | 112 |
| 2020 | 140 |
| 2021 | 160 |
(Data sources: Statista)
Who Plays Minecraft The Most?
A recent study has found Minecraft to be fairly popular among children between the ages of 3 and 12, out of which 54% of boys and 32% of girls play Minecraft.
It was surprising to note that according to separate research, children aged six to eight noticed that 68% of boys aged six to eight in the same study played Minecraft, and 29% of girls.
The entire concept of crafting tools using the various elements in-game has been known to help with cognitive development. Certain Schools in Sweden included Minecraft in the mandatory curriculum for this very reason.
In an interview with EDGE in issue #337, Microsoft's Head of Minecraft Helen Chiang revealed that the average age of Minecraft players was 24 years old.
The head of the Minecraft division also noted that they also knew since a majority of their consumers were mostly children they had to be careful with the content they put out and the in-game monetization of their content.
Although a hit, there is no lack of competition for the hit game as well. Terraria (See the best Terraria hosting) and Roblox (Read Roblox Vs Minecraft) are a few 3D Sandbox-based games that quite similarly allow users to game to their own accord.
While the world was reeling in the global pandemic, Minecraft had sold more than 200 million copies of it.
Roblox Vs Minecraft Users
The two major players of the sandbox video game section: Minecraft and ROBLOX stand at two ends of a spectrum. Minecraft as a platform offers beautiful solo gaming experiences which can be extended to friends along with campaigns and different other modes.
On the other hand, Roblox is less of a game and more of a game generator tool. Players can participate in different games that are created in the Roblox community and connect with other players in the games as well.
Since these games are mostly made by players themselves, although the quantity and variety of content increase the quality just do not match up to that of Minecraft.
Released in 2006, Roblox currently has 230 Million players and 30 million daily players whereas as per the earnings reports released by Microsoft CEO, Satya Nadella, Minecraft had nearly 140 million monthly active users which holds at 4.3 million active players per day.
Why Is Minecraft So Fun and Popular
Minecraft has had exponential growth and managed to become vastly popular among all age generations. But what was it that made Minecraft so massively popular among the masses?
At the heart of Minecraft lies a simple mantra – creativity. A player can build anything, with the limits only being their imagination. The numerous in-game resources and "crafting" has helped players create builds of magnanimous sizes. Streamers often take pride in showing off their builds.
For those not into the modded content, Minecraft also offers great quality solo playing content with multiple nasty bosses and an engaging storyline.
A dedicated development team that keeps rolling out new updates with new biomes, mobs, and elements regularly to prevent the stagnation of Minecraft gameplay for the players. The ever-expanding maps and the regular updates give fresh content to the players to engage with.
No game can be successful enough unless there is a dedicated and loyal fanbase. The Minecraft community is one of the biggest player communities to exist and the player-created "servers" help foster camaraderie between players who share builds online, and fight PvP battles together.
Who Are The Best Minecraft Players In The World?
Being one of the most popular games, Minecraft has its own set of star players or rather gaming icons who are very well known and respected in the Minecraft gaming community, whom we have mentioned below;
Dream
One of the legendary Minecraft gamers and streamers, Dream is well respected and known to be a Minecraft genius. He is also the founder of the group of elite "Minecraft Youtubers" and the founder of the DreamSMP server and is mostly known for his speed-running videos and challenges he puts up on Youtube which makes his viewers go in awe every time.
GeorgeNotFound
A highly talented Minecraft YouTuber who is well known for his Minecraft parkour and regular streams with Dream. He is the co-founder of the DreamSMP Minecraft server and a talented Minecraft speedrunner often hailed as the King of the DreamSMP server.
Mumbo Jumbo
Mumbo Jumbo is known for his impeccable building skills in the Minecraft community. He regularly posts on his YouTube channel where he does some challenging builds which are well beyond innovative and creative involving red stones. He is a part of the Hermitcraft crew.
Conclusion
As we come to the end of the article it is quite clear Minecraft is a cult classic that has a massive following. As we look at the numerous stats that Minecraft has racked up over the years, at the heart of all of it lies the massive creativity and freedom that it offers to its players. User-based customizations and a dedicated community that keeps creating new servers to explore different creativities have led to Minecraft becoming a literal canvas.
As it crosses its 11th year in the market, the Minecraft craze does not seem to be dampening anytime soon. As far as the data so far presented says, Minecraft will continue to be a major leader in the gaming industry that hardly shows any signs of slowing down anytime soon.
Check out our latest post: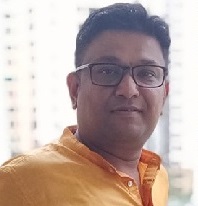 Seasoned Professional with 15 years of experience in Sales and Marketing. Entrepreneur, Consultant and Blogger helping people earn through jobs and blogging. Experienced Hosting Reviewer who likes to collect detailed info about existing players and share it with my audience. Previously worked with leading Banks and Telecom Companies.
I completed my Masters in Management with specialization in Finance and Marketing.
Visit our Hosting Review and Blogging Guide for more interesting articles.