Are you looking for an honest opinion on Minecraft vs Roblox? This article will surely help you.
In 2021 when we can see the digital era is thriving and kids are far better than us at handling this era. Parents are still concerned about their child's growth and fun at the same time. With the development in gaming now it is easier than ever to find a game that will be entertaining for a child as well as give them the chance to grow.
Here we are to help you out to choose between the two of the most popular gaming applications that have every parent's attention because of the visuals, functioning, and learning graphs. Yes, we are going to discuss everything about Minecraft and Roblox. After that, we will come to the decision of which one is better for your child in various aspects. 
If you are interested in experiencing the Minecraft game, we have exclusive Minecraft Black Friday 2021 deals here on this website.
What is Minecraft
Minecraft is a sandbox video game in which the players can experience creativity while exploring an adventurous space where they can imply their imagination.
About Minecraft
Minecraft was launched in the year 2009 which later had a complete launch in 2011. It was developed by Mojang, a Swedish game developing company. It was created by Markus Notch Persson. It has more than 126 million monthly users as of 2021 which is a big achievement for any gaming application. It shows the popularity and efficiency of the game.
What is Roblox
Roblox is a game creation system that is an online platform that is providing its users or players the experience in which they can play with any other user on any platform without any issues of version.
About Roblox
Roblox was launched in 2006 but was originally created in 2004. The game is developed by the Roblox corporation which is an American game development company. The game was created by David Baszucki and Erik Cassel. The game is considered a user-generated game because the player can create or generate modes in it.
Structure
Minecraft – Minecraft is more of vintage-style gaming. It would be wrong to compare its visuals to the time when the gaming started. But that cannot be the drawback of this application. You can actually experience the old-school gaming on it. The platform is colorful and amazing which is found attractive by its users. This is more like a lifetime experience of many incidents where users can experience the basics like catching fish to building castles.
Roblox – Roblox is a gaming platform where the user has the chance to create their own mods and games. This is a multiplayer game which gives it an advantage to actually interact with the fellow player and bright out the best of the game and yourself. Though some parents find it a threat to their children, it is considered mostly safe. The creation of games makes kids imaginative and full of life.
Modes
Both gaming platforms are advanced and developed by high-end developers and gamers which means it is well-curated and gives its user a lovely time. These games have some level or we can also say modes in them which gives its users a different type of experience. Let's learn about that a little.
Minecraft – Minecraft has 4 modes for its users. They are Creative, Survival, Hardcore, and Adventure. All these mode's levels increase with the upgrades. In the creative mode, the user can create anything with so many raw materials available to them. Survival means the player will have to play for their survival and fight off the opponent present. In the hardcore, the game gets a little serious because there is no spare life if once dead. And the last one adventure mode means the player will play on the land or map created by some other user.
Roblox – Unlike Minecraft, Roblox has only two modes. But this doesn't keep it far behind the former. Its 2 modes are Play and Create. With the name itself, it is clear that in the play mode the user can play on the map or game which was created by some other user. While playing this they can even earn some virtual money which will help them in upgrading their resources and perform better in the game. In the create mode the player himself can create the game and map on the Roblox studio. This is not limited and players can actually create various designs.
Experience
Minecraft – Minecraft is known for giving its users and players a thrilling experience in which they enter a world of imagination. You can feel the thrill of survival mode, thrill, and fight some mobs at the same place. It is considered a great platform for children as well. Also, some institutions have claimed it to be an educational platform too.
Roblox – The gaming platform that is Roblox gives its users or players the experience of premium gaming when it is free of cost. The creating and developing part is loved and enjoyed by a big population of its user base. The sudden rage in popularity and fame justifies its performance. It states that the brilliance of the game was hidden because of a lack of enlightenment.
Popularity
Minecraft – Minecraft officially started or fully released in the year 2011 but it still has managed to gain a higher popularity base because of its virtual infinite terrain. The users are free to mine, craft, and build various structures as per their imagination. This gives the users the satisfaction and experience of fulfillment which leads to its strong fan base. The popularity can also be judged by having a look at its monthly users which are around 140 million users.
Roblox – Roblox is a highly popular gaming platform that provides seamless gaming to its users without any limitation of version because it runs on only a universal version which diminishes any problems. It has around 164 million monthly users. The game did not have the same popularity earlier because it was lost in the crowd of many games. But in recent times due to the pandemic situation, it has taken a kick which gave it its big and true fan base.
Accessible Devices
Minecraft – The Minecraft game is accessible on multiple devices which gives kids the comfort to use or play on it from whichever platform they prefer. This makes the game more interesting because of the choices in the devices. It functions in the following devices :
Linux
Mac
Nintendo switch
Nintendo Wii U
PlayStation 3
PlayStation 4
PlayStation Vita
Windows
Xbox 360
Xbox One
Roblox – Roblox as well as accessibility on many devices, though a few lesser when compared to Minecraft. All the devices in which it is accessible are popular and are used by many children. Below is the list of the devices where it is available:
Xbox One
Android
IOS
PlayStation 4
Windows
Mac
Parent's Review: MineCraft Vs Roblox
Both the gaming platforms are really popular among children. Even the parents approve of both the gaming applications because they are super fun which is why their kids love them. But along with these points, the applications are educational, thrilling, and creative as well. These features make their child more creative and imaginative towards various things and situations.
Minecraft
In the above review, the parent is very happy with the experience of the game. The platform according to them is really a package and gives almost everything to a child from fun to education. In the other review, they are concerned about the child's exposure to various platforms but are highly satisfied with Minecraft's performance and features.
In the particular review, the parent is actually recommending the game to other parents as well so their kid can have a similar experience. They are advising to not judge with one look and give it some more time. Also, they consider it the best game ever which is quite a compliment.
Roblox
In the above review, the parents are opening up about concerns of other parents regarding their safety and security and confirming the greatness of the platform which is absolutely safe to play. Even they are clarifying the doubts that some might have with its usage regarding kids.
Here in this review of the parent, they found the Roblox to be fit for kids above the age of 6. In another, the parents indicated to take their own safety measures as precautions but appreciated the team for keeping the gaming platform clean and fit for children.
Cost Comparison Between Roblox and Minecraft
Minecraft
Minecraft is a paid gaming platform and it charges its users for using or playing on its application. The cost of this platform is $26.95. it is a one-time payment which means that you will not have to pay further for using this application.
Roblox
Roblox is a free gaming platform that lets its users or players start gaming on its platform free of cost. You are not charged for the basic version of the game. Even the creation version of the game does not require any charges and can be done absolutely free. But if any user wants to start monetizing their content like creating or selling items then they will require the premium membership. The charge of this membership ranges between $4.99 – $19.99.
Must check: Best Minecraft Servers | Best Minecraft hosting
Conclusion: Which one should you choose for your child?
After reading the entire article you might have understood everything about both the games. We went through its pricing, usage, popularity, and what users find more convenient to use as per experience. This will help you in making a better decision. But still many of you might be confused about the final choice.
Well here it is, both the games have their own creation and imagination level which is loved by their fanbase. So we get to the middle way where we will make the decision by finalizing the needs.
If you are more into a little inexpensive gaming platform then you might bend towards Minecraft because it has a one-time payment mode that gives lifetime access. But if the advanced features, creation, and reselling is your motive then you might want to choose the Roblox.
No matter which one you choose, both gaming systems are known to give their users the ultimate satisfaction.
For more gaming options, visit Ark Server Hosting Platforms | Servers for Valheim | Rust Server Hosting Platforms.
Best Discounts: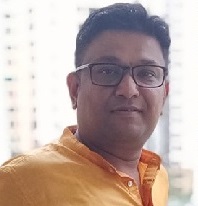 Seasoned Professional with 15 years of experience in Sales and Marketing. Entrepreneur, Consultant and Blogger helping people earn through jobs and blogging. Experienced Hosting Reviewer who likes to collect detailed info about existing players and share it with my audience. Previously worked with leading Banks and Telecom Companies.
I completed my Masters in Management with specialization in Finance and Marketing.
Visit our Hosting Review and Blogging Guide for more interesting articles.