Whether you're a newcomer who's setting up a website for the very first time or you're more familiar with the process, you'll likely feel a little overwhelmed when it comes to selecting a hosting provider. There's certainly no shortage of hosts to choose from, and each one has specific benefits and drawbacks. To make things even more complicated, making the wrong selection won't just affect how your website performs, but also how many visitors it attracts.
Before you start your search, it's crucial to understand the key elements that every hosting provider should provide as a standard (as well as any bonus features that may be worth paying a premium for). Below, we'll break down the most important attributes to be on the lookout for when selecting your next web host.
Also read why WordPress Is Not Free actually.
Pricing
The first factor that most people consider when choosing a web host is the price. Be aware, however, that cheap solutions may not always be the best, especially over the long run. Web hosting costs are influenced by a variety of factors, such as the quality of support and the condition of servers. When considering potential choices, remember that managing a skilled and resourceful workforce, good hardware and a stable network connection can be expensive.
Here's the truth: You get what you pay for. Cutting corners may be appropriate for optional extras, but when you're in the market for something as crucial as a host for your website, it's always better to work on a generous budget. Paying a premium for a trusted, reliable service will ensure minimum downtime, plenty of storage, comprehensive support, and top-quality security. Of course, this isn't to say that there aren't plenty of budget-friendly providers that offer a great service too, but if you want our advice, we'd always recommend paying a little extra for all the mod-cons.
Security
You must choose a hosting provider that can protect your site from cyber-attacks. For this reason, web hosting security is essential for any website, whether it's a personal blog or a large-scale e-commerce store. The security of your site is largely determined by how it is built, but a reliable hosting provider can also play a crucial role in your site's defense against malicious attacks.
The best providers offer features like daily backups to protect your data, the latest cybersecurity software to prevent website malfunctions, and SSL certificates to guarantee secure transactions. Finally, your hosting provider should provide access control, allowing only authorized personnel to access your website administration tools, along with the ability to whitelist IPs.
Server Reliability and Uptime
When you're running your own website, the last thing you want is for it to come grinding to a halt. To avoid this, check your chosen hosting provider's uptime guarantee — if they offer anything less than 99.9% uptime, run for the hills! This may seem like a reasonable amount of uptime, but over the course of an entire year, this will amount to almost 9 hours of downtime.
Support
Sooner or later, the time will come when you're going to require help with a technical issue. Perhaps you're struggling to navigate the host's control panel, or maybe you made a mistake while editing a page and don't know how to roll back to a previous version of your site.
If you've ever experienced poor customer support you'll understand just how frustrating it can be.
When picking a host, make sure they offer comprehensive support across a range of channels — phone, live chat, and email should all be provided as standard. To get a better sense of a provider's customer service offering, visit Trustpilot and read through the experiences of current (or ex) customers — they can be truly eye-opening!
Overall Features and Performance
There are several key features to consider when selecting your web host. Firstly, you've got the essentials: bandwidth limit, storage space, and uptime rates. However, there are other features to be aware of.
Does your chosen host offer a custom email address bearing the same domain name as your website? If you're communicating with customers or prospective clients, this is something you'll want to think about — sending emails from a generic domain (@gmail, @hotmail, etc.) can appear unprofessional.
Does your host provide an intuitive control panel through which you can easily manipulate your website? Can you allocate your host's resources in real-time to account for sudden spikes in traffic? Take a deep dive and try to figure out exactly what your provider is offering.
Backups and Disaster Recovery
We shouldn't need to explain just how important it is to keep your precious data and sensitive information safe. As such, you should ensure that your choice of host is based on how secure your site will be in their hands.
A huge number of websites are targeted by hackers every day, and new vulnerabilities are discovered constantly. Pick out a host that offers automatic backups across multiple servers for maximum protection.
Upgrade Options
Pick a host that can grow with your website. For example, if you're running an e-commerce store, you may find that your current hosting plan isn't able to accommodate the growing number of customers you're attracting.
The best hosts will scale with your business. For example, you may need to change to a VPS or dedicated server to strengthen your site's security and storage capacity. Select a host that allows such upgrades to be made seamlessly, minimizing any potential for downtime.
Plugin Compatibility
WordPress and plugins go hand-in-hand — it's part of the reason that so many bloggers and businesses love the platform. In some cases, plugins are incompatible with certain hosts, while in others they are outright banned. Before you choose your host, ensure that every plugin you plan on using is fully compatible.
Control Panel
An intuitive, sensibly-designed control panel will often go unnoticed by its users, owing to its ease of use, but a poorly-made control panel will quickly turn into a source of major frustration.
The ease of the day-to-day management of your website is one the most important factors to consider when picking your next web host, so pay close attention to the UI of the control panel. What level of control is given? Can major changes be made easily, or are simple actions needlessly convoluted?
Hardware/Software
How fast are your web host's servers? Have they been engineered using the latest technology, or are they older machines running outdated software? Are they capable of handling the amount of traffic your website is likely to receive, or will they crumble under the pressure?
Take a deep dive into the hardware your provider is using, and if you're lacking in technical know-how, seek advice from someone more knowledgeable — we understand how difficult it can be to make sense of all the jargon, but there's little sense in taking a blind leap of faith where hardware is concerned!
Recommended WordPress Hosts
Hopefully, the information above has given you some ideas on the features you should be on the lookout for when selecting a host. However, if you're still blinded by the sheer amount of choice, we've included three of our favorite providers below:
Cloudways
There's plenty to like about Cloudways. Their flexible cloud hosting plans, fast setup times, quality customer support, and excellent uptime of 99.99% are just a few of our favorite features. Better yet, Cloudways is a fully managed service — server maintenance, software updates, security, and regular backups are all handled by a team of qualified specialists, leaving you to focus on running your website.
Hostinger
A great, low-cost solution for businesses of all sizes, all Hostinger accounts come packaged with WordPress and include a personalized email address, intuitive and easy-to-navigate control panel, 24/7 support, and at least 100GB of bandwidth.
Bluehost
As one of three web hosts officially approved by WordPress itself, Bluehost comes highly recommended. Bluehost's WordPress hosting packages come bundled with a drag-and-drop website builder, automated updates, expert 24/7 support, free SSL certificates, and a speed-boosting CDN. Better yet, the service offers a money-back guarantee — if you're not satisfied with Bluehost's offerings then just let them know within 30 days for a full refund.
For VPS, don't forget to read our in-depth articles like VPS with unlimited bandwidth and VPS that are cheap.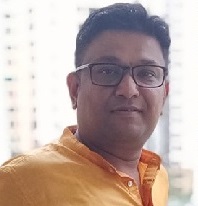 Seasoned Professional with 15 years of experience in Sales and Marketing. Entrepreneur, Consultant and Blogger helping people earn through jobs and blogging. Experienced Hosting Reviewer who likes to collect detailed info about existing players and share it with my audience. Previously worked with leading Banks and Telecom Companies.
I completed my Masters in Management with specialization in Finance and Marketing.
Visit our Hosting Review and Blogging Guide for more interesting articles.