Are you looking forward to checking the VPS price for your website? This article is for everyone who is looking to buy or upgrade to a virtual private server and evaluating the available options.
When do you choose VPS hosting? It is the moment when you have huge traffic on your site and you are using shared hosting services. That will be the time you will require Virtual Private Server. Read our Shared vs VPS Vs Dedicated hosting comparison to know more.
A Virtual Private Server is a virtual machine sold as a service by an internet hosting service. It turns out to be the middle ground between shared hosting and a dedicated server.
The VPS might be costly than the shared hosting but it provides the best features to all its customers. It is way better than dedicated hosting if you have medium traffic on your website.
So let's discuss the VPS Pricing of the top 10 companies. Starting from the company which provides the cheapest VPS hosting.
MilesWeb VPS Price
Established in the year 2012 by Deepak Kori, Chetan Mahale, and Chinmay Dingore, Milesweb is a comprehensive and dynamic web hosting company. The main aim of the company is to deliver quality services round-the-clock at a very affordable price.
It is a very reliable hosting provider. MilesWeb is a very good option for all people who are searching for a good web hosting company.
Coming to the Virtual Private Server (VPS) plans being offered by MilesWeb. There are 2 plans.
The first is the Fully Managed Linux VPS Hosting Plan and the second is the Fully Managed Windows VPS Hosting Plan. 
Features of MilesWeb VPS plans
Cloud infrastructure: your website will be hosted on a cloud-based server powered by DigitalOcean.
Solid-state drives: the VPS servers have built-in SSDs for better performance and reliability. SSD drives are extremely fast and durable. It uses flash technology.
Free VPS management: you will avail free VPS management without any additional charges.
SSH and root access: gain complete control over your VPS environment. The company provides full root SSH access with our Linux VPS hosting plans.
Amazon cloud platform: the company's Windows VPS hosting plans are deployed on Amazon cloud infrastructure that allows you to focus on things that matters most and avoid indifferent work like procurement and capacity planning. It has built-in SSD storage for better performance and reliability.
Easy VPS upgrade: you can upgrade your VPS anytime you want without changing the assigned IP address.
Latest technology: to keep your website updated every Windows VPS is pre-installed with the latest technology.
Plans and Pricing
Let's have a look at the VPS price of Milesweb.
Managed Linux VPS plan
There are further 2 plans offered by the Linux VPS plan.
Standards VPS:
| | |
| --- | --- |
| Plans | Prices |
| V1 | $9.38/mo |
| V2 | $15.00/mo |
| V3 | $22.50/mo |
| V4 | $22.50/mo |
| V5 | $22.50/mo |
| V6 | $30.00/mo |
| V7 | $60.00/mo |
| V8 | $112.50/mo |
| V9 | $225.00/mo |
| V10 | $300.00/mo |
| V11 | $389.06/mo |
| V12 | $562.50/mo |
| V13 | $712.50/mo |
| V14 | $1087.50/mo |
Optimized VPS:
| | |
| --- | --- |
| Plans | Prices |
| VD1 | $60.00/mo |
| VD2 | $112.50/mo |
| VD3 | $225.00/mo |
| VD4 | $389.06/mo |
| VD5 | $712.50/mo |
Managed Windows VPS plan:
| | |
| --- | --- |
| Plans | Prices |
| AWS W1 | $17.50/mo |
| AWS W2 | $26.25/mo |
| AWS W3 | $43.75/mo |
| AWS W4 | $81.25/mo |
| AWS W5 | $131.25/mo |
| AWS W6 | $206.25/mo |
| AWS W7 | $412.50/mo |
DataCenter
The data centers are located in Canada, the USA, UK, India, Singapore, and Australia.
MilesWeb refund policy
The company generally recommends a control panel to manage and operates the VPS. All customer does not wish to purchase extra bandwidth or upgrade their account and continues to exceed their limit, the account shall be suspended until the customer takes measures to ensure that the limit wouldn't exceed again or when the account is upgraded, whichever is earlier.
Also read: 7 VPS Free Trial Without Credit Card In 2023
---
ChemiCloud VPS Price
ChemiCloud is a company that offers shared hosting, VPS cloud hosting, dedicated servers, and reseller. It actually has raised its bar in terms of web hosting and provides ultimate services to its customers.
ChemiCloud was founded in 2016 with a desire to create a reliable cloud hosting platform and to offer the best customer experience in the industry. Initially, it was difficult for the company to increase its customer base. But now it is considered as one of the most trusted companies for web hosting.
Just because of the continuous hard work and sleepless nights of its employees the company was rated 5 stars on the web hosting community. The focus then changed and they decided to expand their database just to attract more customers.
Till today, this company stands as one of the most powerful companies in providing web hosting services.
Features of ChemiCloud VPS plans
99.99% uptime: the customer will never have to worry about its sites going down. The company provides a 99.99% uptime guarantee. Just in case the site goes down, the company will credit the customer for the time the service was unavailable.
IP address: your dedicated IP address will not be shared with any other domain name. Your website will be assigned a new IP address.
Free SSL certificate: the website is safe with real-time 24/7 services monitoring and a free SSL certificate.
Powerful hardware: the VPS plans provided by the company are the fastest available. The packages are powered by industry-leading AMD EPYC processors that are super fast.
Free cPanel license: every VPS hosting plan comes with a free cPanel solo license that allows managing your site.
MailChannels: the company has partnered with MailChannels to provide an anti-spam service to its customers.
Plans and Pricing
| | |
| --- | --- |
| Plans | Prices |
| CVPS 1 | $19.99/mo |
| CVPS 2 | $119.95/mo |
| CVPS 3 | $119.95/mo |
| CVPS 4 | $359.95/mo |
As of now, the discount is only available at CVPS 1. The prices can change at any moment. So do check before purchasing.
Datacenter
The data centers are located in Dallas, San Francisco, New York, Toronto, London, Sydney, Frankfurt, Bucharest, Singapore, Tokyo, and Mumbai.
Chemicloud refund policy
The refund policy of ChemiCloud says that if the customer is not happy with the company's features and plans then their money will be returned in 45 days. No hassle and no questions asked.
---
A2 Hosting VPS Pricing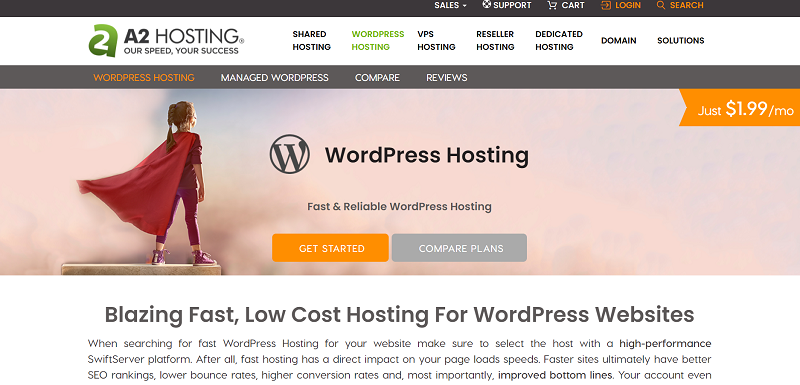 The CEO Bryan Muthig said that "it was always a side hobby to launch this web hosting company, and never really thought that this would grow into something very big".
Launched in the year 2001, the company turns out to be one of the best web hosting companies till 2023. From hosting a couple of sites for a few friends and family the business grew and today it hosts thousands of websites for its customers.
Features of A2 hosting VPS plans
Up to 20x faster Turbo: that means better SEO rankings, lower bounce rates, and higher conversion rates!
Guru crew support: the friendly and knowledgeable support team is available 24/7/365 to help.
Free account migration: the team can move your site without taking any charges.
Money-back guarantee: Your money is safe. If you do not like the services you will receive your money back.
99.9% uptime: A2 hosting is the host you can depend on with ultra-reliable servers.
Perpetual security: processes and best practices in place to help keep your account safe.
Plans and Pricing
There are 2 types of VPS plans offered by A2 hosting. They are managed VPS hosting and unmanaged VPS hosting. 
Managed VPS hosting:
| | |
| --- | --- |
| Plans | Prices |
| Lift 4 | $29.99/mo |
| Lift 8 | $46.99/mo |
| Lift 16 | $57.99/mo |
| Mach 8 | $59.99/mo |
Unmanaged VPS hosting:
| | |
| --- | --- |
| Plans | Prices |
| Runway 1 | $4.99/mo |
| Runway 2 | $7.99/mo |
| Runway 3 | $9.99/mo |
| Supersonic 8 | $34.99/mo |
Datacenters
There are 4 datacenters of A2 hosting. They are Michigan, Arizona, Amsterdam, and Singapore.
A2 Hosting refund policy
This refund and billing policy discuss the way in which the company charges customers for the use of the services and related questions about charges, refunds, and billing disputes.
---
Inmotion Hosting VPS Price List
Inmotion hosting created a human-centered technology that is simple. It was crafted and created by a team of experts. Little did the company knew that the business will turn out as such a big company.
The president and co-founder of Inmotion hosting is Todd Robinson. He launched this company in the year 2001.
Features of Inmotion hosting
Free website transfers: expedite data migration and server setup
24/7/365 services: the VPS plans are backed with 24/7/365 days services, no matter what.
90 days money-back guarantee: the company offers 90 days money-back guarantee if the customer does not like the services.
Handle 10x more traffic: seamlessly handle traffic spikes with no downtime. Hands off server management.
Easily host more clients: the site is very simple to use and easy to manage.
Plans and Pricing
Managed VPS hosting:
| | |
| --- | --- |
| Plans | Prices |
| Plan 1 | $17.99/mo |
| Plan 2 | $32.99/mo |
| Plan 3 | $52.99/mo |
| Plan 4 | $72.99/mo |
Datacenters
Inmotion hosting data center is located in the USA.
The company however is planning to expand.
Inmotion refund policy
All shared hosting plans are covered by 90 day money-back guarantee. All 6 months and longer-term hosting plans for VPS and reseller hosting packages are covered by an unmatched 90-days money-back guarantee.
And the budget dedicated servers are eligible for a full refund for 30 days. 
---
Dreamhost Virtual Private Server Pricing
When you build an online site you put your dreams, your words, your photos, and your creation on that site. You obviously want that site to work. Dreamhost builds your dreams and allows you to achieve them.
Dreamhost is a worthy contender that offers user-friendly features and a choice of affordable plans. It comes with an industry-leading 97-day money-back guarantee and automatic word press update for extra peace of mind.
Features of Dreamhost VPS plans
Easy to set up and manage: Dreamhost setup is very easy yet powerful. So sign up right now and it will never fail as a web hosting company.
You're growing- your virtual servers can too: you can upgrade your virtual server as soon as you get an update.
The total package included: pay only for VPS and you will get SSDs, email, 1 click SSL, unlimited domain, privacy, and many other powerful features.
24/7 support: you will get unlimited 24/7/365 days of support. No need to pile up your questions. You can ask them as many questions as you want at any time of the day.
Unlimited bandwidth: there is no limit on the amount of traffic, your VPS-hosted sites or app can receive. You get VPS with unlimited bandwidth.
Unlimited email accounts: create enough email accounts to give all your friends family, associates, and pets. It's a nice gesture.
Plans and Pricing
| | |
| --- | --- |
| Plans | Price |
| VPS basic | $10.00/mo |
| VPS business | $20.00/mo |
| VPS professional | $40.00/mo |
| VPS enterprise | $80.00/mo |
Dreamhost also announced the VPS for storage which is even cheaper than Vultr.
Datacenters
Dreamhost data center is located in the USA but is accessible from any part of the world.
DreamHost refund policy
Refunds are not available when canceling a monthly VPS hosting plan. Yearly plans are refunded the current subscription cost if within 30 days of the annual subscription renewal. The account is refunded automatically upon account closure.
---
HostArmada VPS Cost
Host armada is new in the field of web hosting. It was launched in the last quarter of 2019. Its headquarters are in Delaware, USA. The website loads fast is easy to navigate and is entirely in English. Also, the website has a learning center. They provide a 24/7 support service so that you can get in touch with live chat, ticket, phone, or email.
The sole purpose of the company is to provide fast, secure, and reliable web hosting.
Features of Hostarmada VPS plans
Security and safety: every VPS plan comes with a set of security tools. Customers can enjoy a free virus scanner and free SSL certificates for an unlimited amount of domains.
Root access for advanced users: the main advantage of the cloud SSD VPS hosting plans is their complete access and their unlimited customization options.
Easy to pilot service with cPanel: over the years, cPanel became an industry standard when it comes to reliable native, and easy-to-use web hosting control panels. The company provides it free with every cloud SSD VPS hosting plan.
Latest service for optimal performance: the core services provided by the company are always up to date. This allows for quick bug fixes as well as immediate vulnerability patching when a patch is officially released.
1-click application installer: with the 1 click application installer, the customers can not only deploy applications, but they can also configure every installation separately.
Consistent backups: backing up is quite an easy task, but backing up daily is always a challenge. Hostarmada allows automatic backups on all the VPS plans.
Plans and Pricing
| | |
| --- | --- |
| Plans | Prices |
| Web shuttle | $41.21/mo |
| Web voyager | $48.71/mo |
| Web raider | $63.71/mo |
| Site carrier | $101.21/mo |
A discount of 25% is available on all the plans. The prices can change at any time. So check the prices before you continue with the plan.
Datacenters
The data centers of Hostarmada are in West Fremont, Toronto, Central Dallas, East Newark, London, Frankfurt, Mumbai, Singapore, and Sydney.
HostArmada refund policy
The money-back policy covers initial orders of shared hosting, VPS hosting, and dedicated servers. Hostarmada will fully refund the web hosting payment if:
The cancellation request is submitted in the first 7 days after a VPS product or service becomes active.
---
Scalahosting Managed VPS Pricing
Started in 2007, the company's main focus was to make VPS hosting a resource that anyone including students, developers, businesses, and large-scale teams can use to build amazing things on the web.
The company claims that every website owner in the world can finally have their own cloud VPS, but no one can match their offers in any case. In the past 4 years, they have tried to develop everything even better.
Read our detailed Scala Hosting Review.
Features of Scalahosting VPS plans
24/7/365 fully managed VPS: the experts set up, maintain, and optimize everything for the customer.
Industry-leading performance: you can get ultra-high performance and speed with 100% SSD storage and premium networking without any extra charges.
Free website migration: the migration is free of charge.
Free advanced security: SSheild blocks 99.98% of web attacks. And it protects all your sites, real-time.
Robust control panel: SPanel is the next-generation hosting platform 100% compatible with cPanel.
100% automated: manage your cloud hosting server easily from your client area 24/7.
Get your servers in 30sec: order a cloud hosting server and it will be online within 30 seconds. No matter how many SSD cloud servers you need they will be online and ready for use within 30 seconds after the payment.
Plans and Pricing
There are 2 plans for VPS:
Managed VPS cloud:
| | |
| --- | --- |
| Plans | Prices |
| Start | $14.95/mo |
| Advanced | $25.95/mo |
| Business | $61.95/mo |
| Enterprise | $133.95/mo |
Self-managed Cloud VPS:
| | |
| --- | --- |
| Plans | Prices |
| Start | $26.00/mo |
| Advanced | $30.00/mo |
| Business | $42.00/mo |
| Enterprise | $68.00/mo |
Datacenters
The data centers are in the USA and Europe. You can choose any one of the server locations.
ScalaHosting refund policy
The refund will be done when you canceled a request within 30 days of purchasing VPS hosting, cloud server, and SSL certificate.
---
LiquidWeb Cloud VPS Cost
So many hosting services compete to be the cheapest, but very few try to be the best. Liquid web is one of those exceptions.
They provide high-performance hosting with excellent support. But that doesn't come cheap.
Founded in 1997, the liquid web is a hosting company totally devoted to web and cloud hosting. In this age of technology, the liquid web had tried to give the best and the widest choice of hosting products.
The company believes the more technology we need to fuel our business, the more expert and caring people we need. So the company provides the best of its customer service.
Features of Liquid web VPS plans
Gigabit bandwidth: get free data transfer for all inbounded gigabit bandwidth and 5 terabytes of bandwidth on a fast GB network.
Unlimited sites with InterWorx: get centralized hosting management and complete server control for all of your websites and servers.
Cloudflare CDN: uses a Worldwide network of servers to manage load and increase performance on the VPS.
Root access: take full control of your VPS hosting with the root level access for complete control of your managed server environment.
Easy scalability: upgrade or downgrade your managed VPS service with limited downtime on your server.
Dedicated IP address: enhance performance, speed, and protection for your website from a secure dedicated internet protocol(IP) address.
Standard DDoS attack protection: get real-time monitoring to mitigate traffic and shield your website and managed VPS hosting from sudden attacks.
Plans and Pricing
Managed VPS hosting plans (Linux):
| | |
| --- | --- |
| Plans | Prices |
| Plan 1 | $15.00/mo |
| Plan 2 | $25.00/mo |
| Plan 3 | $35.00/mo |
| Plan 4 | $95.00/mo |
Managed VPS hosting plans (Windows):
| | |
| --- | --- |
| Plans | Prices |
| Plan 1 | $54.00/mo |
| Plan 2 | $74.00/mo |
| Plan 3 | $135.00/mo |
Private VPS parent:
| | |
| --- | --- |
| Plans | Prices |
| Plan 1 | $149.00/mo |
| Plan 2 | $179.00/mo |
| Plan 3 | $219.00/mo |
Datacenter
There are 3 data centers. Lansing, Phoenix, Amsterdam. The company is trying to widen its base and is in the need to capture most of the population.
LiquidWeb refund policy
Liquid Web doesn't offer any money-back guarantee for its managed WordPress hosting. In fact, it only offers refunds for cloud VPS plans.
---
Fastcomet VPS Costing
The company began its journey in 2013. Fastcomet is a relatively new hosting company that offers a wide range of hosting services. Official records say that the company started its business as a system administration service provider and expanded into a web hosting business in 2013.
Features of Fastcomet VPS plans
Easy to set up: getting your website live is as simple as a click of a button. Everything you need- provided in a clear way.
Simply fast website: websites speed can slow or grow your business. Delight your visitors with a lightning-fast website.
WordPress made easy: start your website with an automatic 1-click WordPress installation. The backend is powered by LiteSpeed caching and advanced optimization to ensure your website is fast, reliable, and secure.
24/7/365 chat support: the team of experts will solve technical issues to get your website up and running anytime.
Plans and Pricing
| | |
| --- | --- |
| Plans | Prices |
| Cloud 1 | $47.95/mo |
| Cloud 2 | $55.95/mo |
| Cloud 3 | $71.95/mo |
| Cloud 4 | $111.95/mo |
Datacenter
The company provides its data centers in Australia, Chicago, Dallas, Newark, Frankfurt, Amsterdam, London, Singapore, Tokyo, Toronto, and Mumbai.
FastComet refund policy
You have to submit a ticket requesting to cancel your account. You will receive your funds within 24-48 hours.
---
Vultr Cloud VPS Pricing Plans
This company was launched in 2014. It is a provider of high-performance SSD. Vultr aims to create the most reliable and efficient hosting service for developers around the globe.
Features of Vultr VPS plans
Powerful Add-ons: enhance the capabilities of your cloud servers on demand.
Easy to manage: this web hosting company is very easy to use.
Powerful API: integrate with the company's API to quickly spin up, destroy, and control your instances.
Custom ISOs: deploy any operating system of your choosing.
Plans and Pricing
| | |
| --- | --- |
| Plans | Prices |
| Plan 1 | $10.00/mo |
| Plan 2 | $20.00/mo |
| Plan 3 | $40.00/mo |
| Plan 4 | $80.00/mo |
| Plan 5 | $160.00/mo |
| Plan 6 | $320.00/mo |
| Plan 7 | $640.00/mo |
Datacenter
The company has servers in Australia, Singapore, New Jersey, Chicago, Dallas, Seattle, Los Angeles, Atlanta, Amsterdam, London, Frankfurt, Silicon Valley, Toronto, Paris, Tokyo, Seoul, and Miami.
Vultr refund policy
Vultr does not guarantee refunds. If you cancel your account, there is no such guarantee that you will receive a refund.
How much does a VPS cost?
VPS costs higher than shared hosting but are cheaper than dedicated servers. Depending upon the configuration and tenure, it will start from $6 and go upto $200 per month.
Which is the cheapest VPS?
The most recommended cheapest VPS is Vultr that costs you $6 per month. Dreamhost also offers the cost effective VPS for just $10.
Are VPS free?
VPS provides you dedicated resources and hence they can never be free.
Can you buy a VPS?
Yes, you can buy a VPS plan by paying a monthly or annual fee. You are free to choose the resources you want.
Conclusion: VPS Pricing 2023
Here I have discussed all the best VPS providers and price lists. If you still have doubts, go ahead and ask your question using the comments section below.
You will see that there are so many companies which might be a little bit expensive, offers the best features of VPS.
They are well-trusted companies in this industry for a long time. Your money will be worth spending.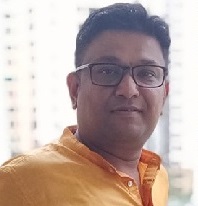 Seasoned Professional with 15 years of experience in Sales and Marketing. Entrepreneur, Consultant and Blogger helping people earn through jobs and blogging. Experienced Hosting Reviewer who likes to collect detailed info about existing players and share it with my audience. Previously worked with leading Banks and Telecom Companies.
I completed my Masters in Management with specialization in Finance and Marketing.
Visit our Hosting Review and Blogging Guide for more interesting articles.