Convesio is a recently developed platform that provides unbeatable 100% uptime. Tom Finelli, a professional product developer, and marketer who had already switched over a dozen of companies carry a lot of experience launched Convesio.
Born with a lot of effort and sleepless nights Tom Finelli and his team launched Convesio in 2018. Since then it has stood as the perfect competition for so many companies. It is such a beautiful platform as it provides so many new features.
Well, if you are searching Convesio WordPress hosting review then you are on the right page, as today we will discuss a lot about this website. How has it raised the competition amongst so many companies, and how has it stood out of the box.
Check their official Website High Availability WordPress Hosting Powered by Docker Containers | Convesio.
You can also check their Facebook page (20+) Convesio | Facebook.
Twitter account Convesio (@convesio) / Twitter.
It is featured on Gravity, Astra, WP Sauce, wp Mail, Wefunder, WPlift, MainWP, and WP Mayor.
It is worth noting that the company uses Google Cloud and Amazon Cloud resources as servers. These platforms are used by some of the leading brands like Flywheel.
Starting with what features does this company provide:
Features
Unbeatable 100% uptime: Convesio uses a load balancer container so that your site does not get loaded with a lot of traffic. It redirects the traffic to duplicate sites in order to make that site running.
Fast caching: WordPress front end is delivered through a custom-made caching layer in a load balancer.
Clustered database: every WordPress site is powered by multiple MySQL servers for high availability, uptime, and scalability.
All-time monitoring: the companies system is continuously monitoring your site at the WordPress application level.
Self-healing: if your site goes offline for any reason, the platform will instantly re-deploy your container.
Autoscaling: if your website gets hammered with traffic the company's system will automatically deploy multiple containers to handle the load.
Backup: this platform allows you to backup your data. You can schedule it between every 3 hours and every 15 days.
Security: WordPress-specific security monitoring, scanning, and protection.
Free basic migration support: the team of Convesio helps you migrate your site within 48 hours, free of cost.
Two-factor authentication: no one can log in to your site as you can apply two-factor authentication. In case anyone login's it then they will require your approval.
World-class infrastructure: build on Google Cloud and AWS, the leader in performance and security, protocols, and operations teams on standby to respond to threats 24/7.
Pros and Cons
Every website has its own pros and cons and so does Convesio. Here we have discussed almost all the pros and cons of the website.
| | |
| --- | --- |
| PROS | CONS |
| Backup: you can have a backup of your files at any time of the day. | Expensive: This is a very expensive platform. People think twice before entering. |
| Infrastructure: the company has a well-built infrastructure on Google and Amazon platforms. | Issues: there are so many platform issues that are not resolved quickly. |
| Excellent speed: providing excellent speed to the customers is the key feature of the company. | |
| Free trial: you will get a free trial exclusive for 30 days. Use their services for free and then pay them money if you like it. | |
| Uptime: the company offers 100% uptime speed. There is hardly any company that provides such a service. | |
| SSL certificate: you will get a free SSL certificate as a reward. | |
| Security: you will get a security suite, having no interference from outsiders. | |
| Two-factor authentication: you really need not worry if anyone logs in to your account as the company provides two-factor authentication. | |
| Plugins: as such no plugins are required. | |
Plans and Pricing
Well, I know that the site is quite expensive and people literally think twice before investing their money. But according to my research, it is worth every single penny you spend.

To be precise Convesio offers 4 plans:
Foundation: for smaller websites, it is available at a low-cost container designed with the ability to scale during traffic surges.
The base features are single WordPress install, 10,000 monthly visits, 512MB Memory, 1vCPU/single thread, 4 PHP Workers, 5GB storage, load-balanced, distributed cache, 3x burstable.
Growth: it is designed for high-traffic sites that need constant speed under load with the ability to scale up during traffic surges. It is absolutely amazing for high-traffic sites and mostly cached content.
The base features are single WordPress install, 50,000 Monthly visits, 1GB memory, 2vCPU/ single thread, 8 PHP Workers, 10GB storage, load-balanced, distributed cache, infinite burstable.
Performances: if you are in the need of CPU, Workers, and memory plus scaling and performance, then this plan is the best suited. It is good for eCommerce sites, membership sites, digital download, plugin intensive.
The base features are single WordPress install, 150,000 monthly visits, 2GB Memory, 4vCPU/ single thread, 16 PHP Workers, 10GB storage, load-balanced, distributed cache, infinite burstable.
Agency: customizable solutions for agencies and MSPs offering high-performance WordPress hosting services.
The base features are multiple sites, custom per/site pricing, customized traffic limits, customizable memory limits, customizable CPU limits, Customizable Worker limits, Collective storage limits.
| | |
| --- | --- |
| Plans | Prices |
| Foundation | $50.00/mo |
| Growth | $100.00/mo |
| Performance | $150.00/mo |
| Agency | $350.00/mo |
Customer Support
The customer support of Convesio is very amazing. I had a chat with them and they responded to all the questions very quickly. I was really satisfied with the services. The services are available 24/7. You really need not carry your doubts for a long time. Just contact the company and you will get the best of its services.
Datacenter
A data center is a place where a large group of networked computer servers is typically used by organizations for remote storage processing or distributing a large amount of data.
Convesio data centers are located in the US, Europe, and Australia.
6 Reasons Why You Should Choose Convesio
The company provides enterprise-level services i,e high-availability 24/7 monitoring, automatic security scan, and cleaning among other things.
The company has a very good load time compared to the competitors.
At Convesio there are all WP experts and provides very good 24/7 support.
They are the only ones who provide auto-scaling both vertically and horizontally.
They provide containerize environment using Docker. With a Docker the company provisions instances that are like VPS, but more efficient and it allows us to architect a very resilient stack.
The company uses google cloud and amazon cloud resources such as servers.
Top 2 Alternatives of Convesio
Here are a few alternatives that Convesio compete with.
Kinsta
Kinsta is a managed WordPress hosting provider that helps take care of all your needs regarding your website. It was founded in 2013 with a desire to change the status quo. The plans available on the website are not too expensive as compared to Convesio.
Features:
Fully managed
Security by Cloudflare
Free migration
Ultimate speed
Daily backups
Google cloud platform
Plans and Pricing
There are so many plans.
The starter plan is available at $30.00/mo.
The pro plan is available at $60.00/mo.
Business 1 plan is available at $100.00/mo.
Business 2 plan is available at $200.00/mo.
Business 3 plan is available at $300.00/mo.
Business 4 plan is available at $400.00/mo.
Enterprise 1 plan is available at $600.00/mo.
Enterprise 2 plan is available at $900.00/mo.
Enterprise 3 plan is available at $1200.00/mo.
Enterprise 4 plan is available at $1500.00/mo.
Choose any one plan according to your needs.
Note: Kinsta is one of the amazing platforms providing the best of services, features, and many more things. It is one of the best alternatives for Convesio. You can avail of their services the moment you want.
Related: Kinsta Alternatives | Bluehost's Alternatives | GoDaddy's Best Alternatives | Namecheap Alternatives
---
InMotion Hosting
Fast easy hosting services and technology solutions with all essential features for small business or a brand new website needs to be at its best.
Features of InMotion Hosting:
24/7/365 customer support.
Safety and security available
Very fast and reliable services.
Money-back guarantee.
99.99% uptime guarantee.
Over 500,000 WordPress installations and counting.
Most websites are transferred in the industry.
Plans and prices:
Shared hosting plans start at $5.99/mo and end at $14.99/mo.
WordPress hosting starts at $6.99/mo and ends at $31.99/mo.
WordPress website builder starts at $6.99/mo and ends at $19.99/mo.
VPS plans start at $31.99/mo and end at $77.99/mo.
Dedicated hosting plans start at $139.99/mo and end at $539.99/mo.
Note: choose the plan you want and pay for them.
Frequently Asked Questions (FAQs)
How is Convesio different from other managed WordPress providers?
Convesio is a next-generation platform for hosting WordPress sites. Convesio addresses limitations in shared and VPS by providing a redundant environment powered by dock containers. This site provides a multi-talent, redundant file system, database cluster, scalable PHP runtime, and self-healing architecture. 
Does Convesio use Cpanel?
This company does not use traditional ways of web hosting. To be precise it does not provide Cpanel. Everything is managed from the backend. You get a custom control panel.
Is Convesio planning to add servers in any other area?
The company is planning to widen its base and is thinking to add more data centers. They are planning to include locations like South America, European Union, South Africa, and more as needed. 
Does the company support WordPress multisite?
Currently, the company does not support WordPress multisite. 
Conclusion: WordPress Hosting Convesio Review
Finally putting an end to the topic. I think the information I provided was quite worth it for you. I tried to provide every sort of information in this article. Convesio is a brilliant platform launched in 2018. It has increased the competition worldwide. The companies are changing their policies making their platforms better each and every day.
You can choose Convesio. It is Worth every penny spent. Start using it and you will get awesome results.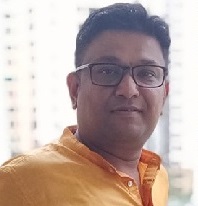 Seasoned Professional with 15 years of experience in Sales and Marketing. Entrepreneur, Consultant and Blogger helping people earn through jobs and blogging. Experienced Hosting Reviewer who likes to collect detailed info about existing players and share it with my audience. Previously worked with leading Banks and Telecom Companies.
I completed my Masters in Management with specialization in Finance and Marketing.
Visit our Hosting Review and Blogging Guide for more interesting articles.