We can see due to the current situation how fast the online industry is thriving. If it goes at this speed it is possible to see an increase in the online market. For this, even small businesses will need hosting services but at a cheaper cost.
We have Hostens Review today that can be helpful to you.
The service providers like Hostens can be proved as a boon because of their affordable plans and the freebies that they provide might help many businesses go online.
What is Hostens?
Hostens is a web hosting company that provides its service for shared hosting, VPS hosting, website building, and reseller. It is a subsidiary of 'Interneto vizija', established in 2003 as a small hosting company. But now they are successfully serving more than 120000 customers across the European countries which is a big achievement.
It was a dream to bring affordable service for business-level performance. It is efficiently providing all of this at a competitive price. Their entry-level plan is amazingly cheap that is affordable to most buyers and has led to the big competition among the hosting services.
They even started the reseller plans. They even have free domain registration which is quite rare to find in such low-budget plans. Let's discuss all their features and performance SLAs in this Hostens Review.
Hostens Features
Hosten provides many different features and facilities at such low prices that it seems almost impossible to believe it at all. It is a great service provider which has made its name in Lithuania in no time.
With Hostens you receive access to many of its features like :
They have a 24/7 live support system that makes their service incredible. You can contact them through live chat, email support, or even create tickets to contact them.
You receive a free domain by subscribing through a yearly payment cycle. It is next to impossible to get this feature in such an affordable pricing plan.
Free SSL is also available for all your sites.
You can install, update and get access to 100 scripts with the help of Installatron.
You get daily and weekly backups which is great.
Cloud hosting lets you have enterprise-level performance at such prices.
The mail filter is incredible and comes along with DNS management.
Website building tools cost you nothing and this comes along with all the plans of Hostens be it VPS, shared, or reseller.
Hostens Pricing and Plans
Shared Hosting:
The shared hosting plan is always the one that is used by new users, bloggers, or small entrepreneurs. This is why all the web hosting service providers always keep its price on the lower side. In the Hostens as well their cheapest web hosting plan is shared but it is extremely affordable.
Its plan starts at $0.9. It is surely surprising for most people.
This plan includes 40 GB of disk space, up to 40 websites. The backups are really essential for the security of data and that is also provided in this plan on a daily and weekly basis. Lastly, the cPanel is the feature that is included in the shared hosting plan of the Hostens.
VPS Hosting
The VPS hosting plan of the Hostens is perfect for a growing business. It is right for mid-sized businesses which are in the growing stage.
This plan starts at $1.20 per month, honestly, one of the affordable VPS services. This plan includes a disk space of 1024GB. They also provide 8 GB of RAM and backup on a daily and weekly basis.
The features like cPanel, direct admin, and Plesk are also part of the plan but are kept optional for the users.
Reseller
The reseller hosting plans were recently added to the Hostens hosting plan and are perfect for agencies that are looking forward to keeping clients as well. The reseller hosting plan starts at $1.80 per month.
It provides disk space up to 40 GB, and access to up to 400 websites. This plan as well includes daily and weekly backups for its users. Along with all these features you are given the features of cPanel and WHM.
"After checking all the plans we can see that the shared hosting plan is the most cost-effective and gives almost all the features that are provided in the other plans except the disk space which is higher in the VPS. 

This plan makes it very affordable and useful for many users. These mentioned plans are at discounted rates. 

The discount offer is 70% which makes it quite a deal."
Current Server Locations Available at Hostens
If you are looking for more than one country as a target, you might need hosting that offers you Europe. If your priority location is the USA, you need the server there. The same goes for Asia.
We found Hostens offering you multiple locations as a server choice at no extra cost. Currently available locations are:
Asia
Europe and
USA
Malware Removal Policy
Hostens offers free malware removal and that is a surprise to be honest. No hosting at this pricing is offering malware removal to its customers.
Here is the proof.
For your website's security, you get CAGEFS protection.
Hostens' Customer Reviews
In the above snap, we can see how its users are appreciating its cost-effectiveness and product quality at once. It is often seen that when the services are offered at cheaper rates then the quality is affected but this is not the case here. They are having great experiences while using it.
In the above review, we find that the customer is not happy with its reseller services which could be an issue because they are not in this core field. They have recently started providing reseller services and there could be still some amendments that made their user upset.
Here we can clearly see that its users are very satisfied with the professional behavior of the Hostens service which has made them give it 5stars which is quite an achievement for a servicing company. The support system is something that a user requires most from the service provider, especially during times of issues with the site or any downtime.
Pros of Hostens
Now, let us discuss some of the Pros of Hostens. We will cover the key benefits and features that we liked about Hostens.
How is the customer support at Hostens?
Customer support is the biggest requirement from a web hosting company because you never know when your server or site might face any issue. To prevent any downtime or lack of performance, the hosting service must have excellent customer support. Hostens provide 24/7/365 customer support. This support is backed by a team of experts. You can easily reach them through live chat, emails or you can also create a ticket for your issue and they will contact you for it in no time.
Which type of control panel does it have?
In the Hostens you will find the industry-standard Control Panel – cPanel, which is good news for many users who are just learning or are new to the hosting industry. This makes your task easier. You can install WordPress with just one click with the help of installation. Even setting the SSL is simpler when compared to a custom control panel.
Related to WP: Is WordPress Free? Checkout for detailed cost.
Is Hostens performance and uptime as it has promised?
Hostens guarantees an uptime of 99.95% which is on average good. As per the independent test that we conducted on a test site during the time of review, we recorded 99.94% uptime for a complete month.
Good uptime means better site stability and a fantastic user experience. A user will never return to your website if it is down often.
Is Hostens expensive?
Hostens provide multiple hosting plans and services like VPS, shared, and reseller. It also provides weekly and daily backups, free SSL, 99.95% uptime, free domain, and cPanel. All this makes it an all-rounder.
Despite all these amazing services and features, it costs us surprisingly low charges which make it a great deal especially for small-sized businesses.
With a free domain, you get their plans for as low as $.9 per month!
How easy is it to use Hostens?
Working on Hostens is very simple and requires almost no effort. You can easily find the pricing and plan and without wasting any time you can buy whichever suits you better. It's so easy to decide because all the features are mentioned in the plan.
You can discover the one which is effective for your business. While selecting the plan if you still find any difficulty you can always check out the FAQs that are mentioned below the plan to answer your queries.
After the purchase, Installing CMS like WordPress is also easy with just one click.
Hostens guarantees on their site that they don't charge any hidden or exceptional cost on the current plan. This makes the web hosting server more reliable.
Do Hostens offer any money back?
Yes, you can have your money back in case you are not satisfied with their service. Within 30 days, it is possible, depending upon the product you choose.
But the plan must be paid through PayPal or credit card to receive the money-back.
Does it have any worthy knowledge base?
Hostens have an insightful knowledge base that is curated by experts and is specially designed to teach the newcomers and new users who might find any difficulty in the installation of services.
It has complete guidance from the basics to advance which will make everything clear to its users.
Cons of Hostens
Now, After discussing the benefits, let's see what disappoints us about Hostens.
Does it have VPS managed hosting?
The users who are looking for a managed VPS in Hostens might be disappointed because they don't have it.
It can be discomforting for ones who have bigger businesses or those whose business or website is rising and would want to switch to the managed VPS hosting plans.
No discount on Monthly purchase
If you choose to buy just for a month, you don't get a discount. But, the good news is that you can choose monthly hosting also. Honestly speaking, no company offers a discount on short tenure, be it Hostinger, ScalaHosting or even Bluehost.
Hostens doesn't force you to buy for one year or above.
Review of Hostens' Service Availability
While we were researching Customers' feedback about Hostens, we saw some issues related to Uptime and service availability. However, that may be a case to case basis instance.
Our own feedback was positive and we recorded 99.94% uptime last month on a test site.
To avoid any confusion, we suggest users to evaluate services with free mind as you are backed by 30 days refund policy. Cancel it if it doesn't performs.
Conclusion: Should you buy Hostens' Web Hosting?
In this article, we have discussed everything about Hostens and its services. There is no doubt that anyone who requires an affordable plan should choose Hostens.
It is highly recommended for new users, developers, and especially bloggers because of their performance, service and features at great price. 
They even provide free domain and website building which is simpler and useful for newbies.
Then comes the service area which they have proved they are well because of their 24/7 availability. There could be different experiences of people but you can always use their knowledge base which is insightful for any more references or help.
The final point is there is no hidden cost which makes the user experience great and builds trust and reliability with them. They are providing enterprise-level technology and service even at entry-level plans that too at low cost which makes them a profitable deal.
Hostens Alternatives
We recommend Hostens as one of the best budget host. You can compare it's plans and pricing with other hosting companies in the category. Hostens' is still cheaper.
Bluehost 
Bluehost and Hostens both are kind to their customers when it comes to pricing. their entry plans are quite affordable. Bluehost is a popular web hosting server which serves more than 2 million users across the globe which makes them a great alternative to Hostens. It is because they have services, features, and experience too. Check out the review of Bluehost.
HostGator
Hostgator is the perfect alternative to the Hostens. It has the feature of website building just like Hostens. They have VPS, shared, reseller, and dedicated server hosting. Dedicated hosting is missing from the Hostens though. For Dedicated hosting, you can choose HostGator. See our review of HostGator.
Hostinger
Hostinger is another excellent alternative to Hostens. They as well have VPS hosting and offer great features and tools to access the server. Their drag and drop feature is similar to the Hostens too. See the review of Hostinger.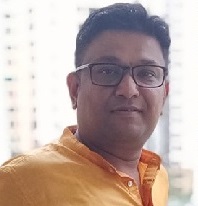 Seasoned Professional with 15 years of experience in Sales and Marketing. Entrepreneur, Consultant and Blogger helping people earn through jobs and blogging. Experienced Hosting Reviewer who likes to collect detailed info about existing players and share it with my audience. Previously worked with leading Banks and Telecom Companies.
I completed my Masters in Management with specialization in Finance and Marketing.
Visit our Hosting Review and Blogging Guide for more interesting articles.