Are you looking for ShockByte Reviews and Promo Codes for 2023? We have reviewed the Minecraft Server Hosting provided by ShockByte in detail here.
You will also find the best ShockByte Discount Promo Codes to save big while you set up your first gaming server.
Quick Overview about ShockByte:
1- ShockByte is an Australian web host that started in the year 2013
2- It's secured with DDOS, fast, and you get an almost instant setup.
3- You get 24 hours support as and when required.
4- ShockByte is highly scalable and offers great speed along with powerful features.
5- Value for money service, great discount on first-term purchases so that you can test their services.
Summary: ShockByte Promo Codes and Discount Coupons – 2023
Copy and apply the following live ShockByte Promo Codes to get up to a 50% discount in 2023.
To learn more about Shockbyte, read our full review below. Once you decide to buy, use the coupon above and save up to 50%.
Check out Minecraft Black Friday deals and grab amazing products.
"Our review of ShockByte suggests that is it one of the affordable and best Minecraft Server hosting which starts at just $2.5.
ShockByte provides instant setup, quick customer support round the year along with a 100% uptime guarantee. As a Gamer, you get everything you expect from a Minecraft Hosting provider."
---
ShockByte Review of Plans & Pricing
We will now discuss ShockByte's Minecraft hosting options with their pricing as well.
| Plan | RAM | Price |
| --- | --- | --- |
| Dirt | 1 | $2.5 |
| Sand | 2 | $5.0 |
| Cobblestone | 3 | $7.5 |
| Iron | 4 | $10.0 |
| Gold | 5 | $12.5 |
| Redstone | 6 | $15.0 |
| Diamond | 7 | $17.5 |
| Emerald | 8 | $20.0 |
| Obsidian | 9 | $22.5 |
| Spartan | 10 | $25.0 |
| Zeus | 12 | $30.0 |
| Titan | 16 | $40.0 |
As you can see from the table above and a snapshot below, the basic plan starts with just $2.5 that offers 1GB Ram. The highest plan is Titan which gives you 16 GB Ram. If you have higher requirements, you can further ask for a custom plan.
So, as per our ShockByte pricing review, we found it highly competitive and decently priced.
While you get unlimited slots with every plan, the company still recommends a number of slots you must not breach for optimum performance.
---
Key Features of ShockByte MineCraft Server
ShockByte is one of the fastest hosting providers for Minecraft games. It is loaded with advanced features that ensure affordability, speed, reliability, and security.
Also, Check – Hostinger
Hands-Free Quick Setup
Provides BungeeCord Support
MCPC & MCPE Compatibility
Seamless Java Version Switch
Best in class 100% Uptime
Get Full FTP Access
Unlimited Slots
Full set of Mod Packs are enabled
JAR Support
DDR4 RAM and Powerful CPU
Color-coded Console
Latest Multicraft CP
A subdomain is available for free
Free MySQL Database
DDoS Protection
Low Latency
NA & EU Locations
Fast 1Gbps Port
Unlimited SSD Storage and Bandwidth
Free Snapshot Support
Zero Cost Backups

That's not all for gamers. ShockByte is also offering:
---
Pros and Cons of ShockByte Minecraft Hosting
Every web host has certain Pros and Cons. No web host is perfect. Depending on the requirements and experience, you can always choose your first host or migrate to another.
While we recommend Hostinger as the best Minecraft web host, ShockByte is still good at being affordable.
Let's have a look at the Pros and Cons of ShockByte.
Pros –
Monthly Payment Options
100% Uptime guarantee
DDOS protection
Backup
Responsive Customer Service – 24×7
Fast SSD Storage
Free Sub Domain
No Bandwidth and Storage Restrictions
Unlimited Slots
Multiple Server Locations
Good KnowledgeBase
Cons –
Short Cancellation period of 24 hours. However, most Minecraft hosts don't even provide it.
For a few requests, the service team replies a bit late.
---
Server Locations
ShockByte is not restricted to one country or continent. For better speed, you need servers nearest to your geography.
Currently, Shockbyte helps you choose between the following server locations –
North America
Europe
Singapore
Australia
Now the question is, which ShockByte server location is appropriate for you? So to check that, we have the IP addresses of all server locations. just ping it from your location and check which gets you the maximum speed.
North America: na.shockbyte.com
Europe: eu.shockbyte.com
Singapore: sg.shockbyte.com
Australia: au.shockbyte.com
We suggest you choose the same continent for the best results. You can still change it and test the one which works best for your location.
ShockByte also provides hosting for Rust Server and Dedicated Ark server hosting as well.
---
Database and Application
All gaming information is saved as a database on the servers. Be it the data related to the environment, build, player accounts, or anything else, you need a database. Minecraft uses MySQL database which is one of the most advanced these days.
Regarding applications, it supports all the latest characters, mods, environments, levels, and all the latest external or internal applications can be configured easily.
The company has a detailed DIY or Knowledgebase guide with YouTube video tutorials etc which is helpful for newbies. As per the customer reviews on various sites like Reddit and TrustPilot.
---
Is ShockByte Customer Service really good?
We reviewed ShockByte's service response ourselves.
ShockByte is one of the few Gaming server providers today that provides quick 24×7 chat support. We decided to check if it actually works or is just a claim.
We asked a few questions through their chat support team and got the replies in just a few seconds. For existing customers, there is also an option of Ticket Support and most of the customers get a response in the first few hours.
Have a look at the snapshot of our live test result.
We also scrolled various other ShockByte Customer Reviews on various third-party sites and found that a few years back, the service was not good. There were a few negative comments as well about the service.
But, things are improved and we found a lot of positive feedback about ShockByte's customer service.
Some of the Customer Reviews about ShockByte are as follows –
"I am so impressed with Shockbyte… I am so impressed with Shockbyte customer service. I have no experience with Minecraft or the world of servers, but wanted to create a virtual birthday party for my son. The customer service team has been SO helpful! I cannot recommend them enough!"
Great experience, cheapest hosting I could find, and very helpful and knowledgeable customer service.
---
Ease of Use
ShockByte provides a hassle-free monthly gaming server subscription to all Minecraft players. You get up and running with the Minecraft Server as soon as you pay.
Within just a few hours, with the help of their customer service team, you can configure almost everything. The company claims to provide "Instant Setup".
When your requirement grows, you can easily upgrade to new plans with just a ticket. The upgrade is hassle-free.
Regarding Security, which is the main concern today for every Server Administrator, ShockByte offers Automated Backup and DDOS protection.
As an Administrator, you can do almost everything as you have FTP support.
ShockByte's platform is compatible with all MODs and also supports Bungeecord.
How to Setup Minecraft Server for the first time with ShockByte Hosting?
Within just a few clicks, you can go online. Evaluate your resource requirements and choose a plan that suits you best. For example, Dirt Plan can support 20 users with its 1GB platform. Just select it, add it to the card, make a payment, and boom.
Your server will be available to you instantly.
If you are a first-timer, we have an official YouTube video by ShockByte below which is very helpful.
---
ShockByte's Refund or Cancellation Policy
We checked in detail about ShockByte's cancellation or refund policy for new customers and found that it is available for the first 24 hours. Refer to the snapshot below, ShockByte Minecraft hosting provides you a refund if you wish to cancel the server within 24 hours of purchase.
We suggest you purchase a monthly plan and check the performance for at least a month.
---
Conclusion: Shockbyte Minecraft Hosting Review 2023
We recommend ShockByte's hosting for Minecraft games. ShockByte is easy and quick to set up. It is also an affordable Minecraft Host. ShockByte provides vide variety of Minecraft Hosting plans and all of them are priced really well according to resources and features.
In our ShockByte Review, we found that this Minecraft host provides a 100% uptime guarantee, 1GBPS port, DDOS protection, Bungee Support, 24×7 customer service, and a lot more.
If you are looking for monthly payment options, ShockByte has that facility for you. Once your requirements grow, you can also look at upgrading the plan easily.
You also get 45 days Enjin and 30 days Buycraft trial with all new hosting plans. They have dedicated Game Servers and plans for Ark: Survival Evolved, Rust, Arma 3, and Hytale.
Related – Hosting Reviews and Hosting Promo codes
---
ShockByte Alternatives
We recommend ShockByte and Hostinger for Minecraft gaming. Still, there are a few more alternatives you can have a look at.
Hostinger
ScalaCube [Read Scalacube Reviews]
Bisect
Recommended read: Minecraft Vs Roblox
---
Frequently Asked Questions about ShockByte Review
We have a few FAQs that are being asked on various forums.
Is Shockbyte hosting good?

Shockbyte is an Australian web hosting company that is growing and building trust in the Minecraft gaming industry. It is affordable, reliable, and offers quick customer service. The company is also serious about security as it provides backup and DDOS protection.

What is the best server hosting for Minecraft?

How good is ScalaCube?

ScalaCube is an average plus web host for Minecraft. We suggest other renowned players like Hostinger and Shockbyte where you can get a better gaming experience.

Is Shockbyte a good server host?

Shockbyte is beginner-friendly Minecraft hosting that is budget-friendly and fast. However, if you are looking for the best option, consider Hostinger.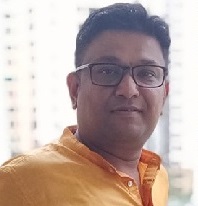 Seasoned Professional with 15 years of experience in Sales and Marketing. Entrepreneur, Consultant and Blogger helping people earn through jobs and blogging. Experienced Hosting Reviewer who likes to collect detailed info about existing players and share it with my audience. Previously worked with leading Banks and Telecom Companies.
I completed my Masters in Management with specialization in Finance and Marketing.
Visit our Hosting Review and Blogging Guide for more interesting articles.
ShockByte Review & Shockbyte Promo Codes: 50% Discount 2023
ShockByte Review for December 2023 - we found that it is a great Minecraft Hosting for gamers. All plans are affordable with 50% OFF ShockByte Promo codes.
Product SKU: minecraft
Product Brand: ShockByte
Product Currency: USD
Product Price: 2.5
Product In-Stock: InStock