November's best deal by Flywheel! One extra month Free now, Instead of 3, now you get 4 months free by utilizing Flywheel Black Friday 2022's Deal.
In this article, we have covered all aspects related to Black Friday Flywheel Sale and offers.
Flywheel never steps back in giving amazing deals on all of its products and that is withdrawing the attention of customers from overrated hosting companies towards small but reliable hosting providers.
Summary Of Flywheel Black Friday Sales 2022
In this year's Flywheel Black Friday deals you are going to get exciting offers on all hosting plans. In addition to that, you will also get free hosting for a high duration.
Read below to know the exact discount on specific plans.
Read this also – FlyWheel Hosting Review 2022 – Is it Good for WordPress at This Pricing?
What Will You Get During Flywheel Black Friday Deals?
You will get the following Black Friday deals by Flywheel.
Free web hosting for 4 months.
Free StudioPress themes.
Discount of 17% on annual billing of all plans of managed WordPress hosting.
Discount of 17% on annual billing of all plans of growth suite hosting.
Note: If you are looking for a premium hosting with Enterprise Level Cloudflare, that we use, go for Rocket.Net. Try just for $1, Get 2 months Free after that!
Plans And Pricing Of Flywheel
Flywheel has categorized its hosting in two forms first one is Managed WordPress Hosting of the USA and the second is Growth Suite. Both consist of multi-plans that are suitable for everyone.
Managed WordPress Hostings
These hostings are specially tailored for WordPress which is why it is given the name 'managed WordPress'. It contains 4 plans that are given below.
1. Tiny Plan
This plan is ideal for very new and small start-ups. An only a single site can be hosted in this plan. Tiny plan can manage up to 5000 visitors.
A great plan for someone who is just starting a new blog.
Regular Price: $15 per month
Deal Price: $13 per month
2. Starter Plan
This plan also supports a single site and can easily manage 25,000 monthly visitors.
Regular Price: $30 per month
Deal Price: $25 per month
3. Freelance Plan
This plan is designed for freelancers having a good number of clients but it doesn't mean if you aren't a freelancer, it won't suit you. Freelance plan can manage 1 lakh monthly visits and host up to 10 sites.
Regular Price: $115 per month
Deal Price: $96 per month
4. Agency Plan
This is the most powerful hosting for next-level businesses. Up to 30 sites can be hosted with this plan with the 4 lakhs monthly traffic.
Regular Price: $290 per month
Deal Price: $242 per month
Growth Suite Hostings
It is designed to manage agencies with highly useful features like billing software, client and site management, revenue insights, etc. The growth suite has 3 hosting plans that are discussed below.
1. Freelance Plan
This freelance plan is nearly similar to the freelance plan of managed WordPress hostings the main difference between these two is the size of bandwidth. Here you get 200GB of bandwidth.
Regular Price: $135 per month
Deal Price: $113 per month
2. Agency Plan
The agency plan for the Growth suite is way more advanced than the agency plan of managed WordPress hostings.
Regular Price: $330 per month
Deal Price: $275 per month
3. Custom Plan
As the name suggests, it is a customized and advanced hosting according to your requirements. Since the requirements differ from individual to individual that's why the price also differs.
You can get this plan by contacting the team of Flywheel from the chat now button after clicking here.
Regular Vs Flywheel Black Friday Deals Cost
If you use coupon: cyberweekend21, you get 4 months of hosting free.
Check this table to know the saving on each plan during Flywheel Black Friday deals.
Regular Vs Black Friday Cost For Managed WordPress Hostings
This table has the information of managed WordPress hosting pricing only.
| | | | |
| --- | --- | --- | --- |
| Plan Name | Regular Price | Black Friday Offer | Savings |
| Tiny | $15/mo | 4 Months Free | $60 |
| Starter | $30/mo | 4 Months Free | $120 |
| Freelance | $115/mo | 4 Months Free | $460 |
| Agency | $290/mo | 4 Months Free | $1160 |
Use Coupon: cyberweekend21
Regular Vs Black Friday Cost For Growth Suite Hostings
This table has the pricing information of plans of growth suite hostings except for a custom plan as its pricing depends on requirements.
| | | | |
| --- | --- | --- | --- |
| Plan Name | Regular Price | Offer Price | Black Friday Offer |
| Freelance | $135/mo | $113/mo | 4 Months Free |
| Agency | $330/mo | $275/mo | 4 Months Free |
Steps To Grab Flywheel Black Friday Deals
Step 1: Click here or on the following button.
Step 2: Select the plan that suits you, by clicking on the get started button.
Note: Do not forget to select annual plans in the pay section. If you select the monthly payment method then you won't get any deals listed here.
Step 3: Create an account, fill out the payment form.
Step 4: Click on the checkout button and pay the bill.
Enjoy! You have grabbed the Flywheel Black Friday deals.
If you are new to blogging, you must check out our epic guides:
Why To Choose Flywheel During Black Friday Discounts?
It is time to know why you should go with Flywheel and grab its biggest discount without delay.
1. Free 4 Months of Hosting
It is rare to find any hosting provider giving hosting free for such a higher duration. 4 months are more than enough if we see it as a trial.
2. Free Unlimited Website Migrations
Get your site migrated to Flywheel without paying a single penny to it.
3. Free SSL Certificate
When you buy hosting from you are given a free standard SSL certificate.
4. Globally Available
Right now, Flywheel has globally 5 data centers US, Canada, UK, Europe, and Australia. You should always choose the one which is closer to your location.
5. Managed WordPress Support
Flywheel has a team of WordPress experts that is available to help you anytime if a problem bothers you. Not only WordPress but any issues related to hosting is solved by the customer support staff happily.
6. Money Back Guarantee
97 days of money-back guarantee option is available with Flywheel. Only one of its competitors, DreamHost gives a money-back guarantee for such a higher duration otherwise no hosting companies give refund options for such a long time.
FAQS About Flywheel Black Friday Deals
Most helpful FAQ about Black Friday offers by Flywheel.
When will Flywheel Black Friday sales be live?
Flywheel Black Friday deals will be live from 26 November 2022 to 2nd Dec 2022.
Is free email provided with Flywheel hosting?
No. Neither free nor paid email hostings are available on Flywheel.
Can I get a free trial of Flywheel?
Yes. Flywheel gives a free trial of 14 days where you can create your demo site.
Is the automatic backups option available with Flywheel?
Yes. Flywheel offers free daily automatic backups of your site which can be used to restore the data at any time.
Is Flywheel hosting worth it?
Flywheel is one of the best managed WP hosting that uses Google's cloud platform. Hence you get the best stability, uptime, and speed. Flywheel's service is also great with 24×7 availability.
Also, check out our Black Friday WP Engine deals.
Conclusion: Black Friday Flywheel Sale
Free themes, 3 months 4 months of free web hosting, free SSL, etc. are the special deals that you can grab at the cheapest web hosting plan during Black Friday sales by Flywheel. These deals are also available during Cyber Monday.
Do you know? Flywheel is one of the most recommended Kinsta alternatives!
You would be glad to know that currently, you get an option to choose between 5 server locations. Yes, Flywheel provides you following server locations:
USA
Canada
UK
Europe
Australia
We recommend Flywheel as one of the best Black Friday deals for bloggers.
Most Popular Black Friday 2022 Deals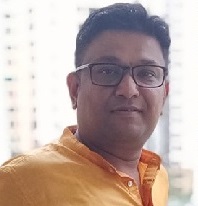 Seasoned Professional with 15 years of experience in Sales and Marketing. Entrepreneur, Consultant and Blogger helping people earn through jobs and blogging. Experienced Hosting Reviewer who likes to collect detailed info about existing players and share it with my audience. Previously worked with leading Banks and Telecom Companies.
I completed my Masters in Management with specialization in Finance and Marketing.
Visit our Hosting Review and Blogging Guide for more interesting articles.