Are you planning to buy cheap domain names or switch to a new domain registrar for your website? If you are planning to start a new site but confused about which domain registrar to pick, then you have landed at the right location because here we are going to help you with the problem of finding the best and top domain registrar.
Selecting one domain registrar from the pool of options can be a slightly difficult task. Especially for ones who are new to this industry or work. Some people even misunderstand that all the domain registrars are similar and offer almost the same thing and end up buying an average option.
With the right research, you can find the best site to buy a domain for your website. Start your research from here by having a look at our analysis of some of the top domain registrar of 2022 which offers great service, domain names, and additional features to keep their users satisfied.
With more than 37 million registered domain names in the world, it is quite unbelievable to think of the number of options that you might have. But we only go for the best and suggest the same to our readers. At this time especially when every business is going online due to the pandemic. Before jumping right into the in-depth review we first want you to have a glance at the list that we are going to review in this article. They are:-
| | | |
| --- | --- | --- |
| Domain name | .com | .net |
| GoDaddy | $11.99 | $14.99 |
| NameCheap | $5.98 | $7.98 |
| Google Domains | $12 | $12 |
| Crazy Domains | $12 | $11 |
| Dynadot | $8.99 | $5.99 |
| Hover | $12.99 | $15.49 |
| Hostpapa | $10.99 | $15.99 |
| Network Solution | $7.99 | $12.99 |
| Tucows | $12.99 | $15.49 |
| Namesilo | $8.99 | $11.69 |
Well now is the time that you understand the detailed description of this domain registrar to make a better decision. Below is the review consisting of the features, pricing, and other details about the top domain registrars of 2022.
Top 10 Domain Registrars To Book Cheap Names
Do you know which is the best place to buy domain name? The answer is GoDaddy and Namecheap. Choosing them as your domain registrar, you can buy, sell and redirect the domain. Depending upon the plan, you also get advanced DNS, hosting, email and forwarding services.
GoDaddy
Since 1997 the legendary domain registrar company GoDaddy has been serving its users. Even after being for more than 2 decades in the industry it is still gaining users every year and has not let anything harm its strong reputation. It won't be wrong to say that it is one of the biggest and most popular domain registrars in the world. With its popularity and high user number, it can be understood how good its features or service would be.
Pricing and plan for domains
GoDaddy has decently affordable domain extensions that cannot be considered too cheap or too costly. Their .com costs you $11.99 and for .net they charge their users $14.99.
Note – When you register for the GoDaddy domain for two years or more than two years you can avail some discounts. For additional features as well you can buy their bundle offers which provide paid add-on features.
What do you get along with the GoDaddy domain registration?
We all like additional features and services. And when such an all-rounder domain registrar offers it the deal gets even better. Here we will discuss some features and services that it offers.
Domain Forwarding is offered by GoDaddy as an additional feature. This process can be done to any current website of yours.
With it, you can also avail the benefit of protection and security for your website and its content.
When you switch to GoDaddy's domain registrar you will be able to get access to its email services which you can use for business needs.
They keep a check on the site for keeping up the performance.
You need not to be a techie to complete the domain set-up.
They even provide subdomain for generating web addresses which will be customized with 100 of them.
They provide round-the-clock customer support which helps you over the phone and live chat as well. If you don't want to approach them over the support you can also watch the tutorials and knowledge base for it.
Get Godaddy Domain Here.
---
NameCheap
You can understand with their name itself that NameCheap is one of the most affordable domain registrars that provide top-notch features at lower prices. Due to its affordability and popularity factor
Some of the time people assume that with cheaper plans the services and features might as well be of lower quality. But that is not at all the case with NameCheap. After spending more than 20 years in hosting and domain registration they have made a permanent place for themselves.
Pricing and plans for domains
Following are the pricing for NameCheap's domain registrar:
For .com their price starts at $5.98 and .net is for $7.98. Both of these are for premium experiences. If you want to or something more affordable then you can try the stellar and stellar plus which is $0.99.
Note – With its domain plans you also get WHOIS privacy which is additional and you won't have to pay for it separately.
What do you get along with the NameCheap domain registration?
In this section we will discuss some of the additional features that make NameCheap a worthy choice for your domain registration site:
With NameCheap, you can make safe and secure domain transfers without any hassle.
You will receive dedicated customer support which will serve you throughout the day and year. They serve over live chat and mail.
For times when you want a better clarity of the feature or service you can always refer to their knowledge base.
The email forwarding with the domain is always a perk to the users.
You can transfer your WordPress site by submitting a request through the form.
For better privacy, you get a VPN service and for security, they offer SSL certificates for you as well as your users.
If you are a fan of free items then you will be glad to know that NameCheap provides real good apps for optimisation and building.
They even provide privacy protection as a freebie for its use to get better domain security.
If you currently own a domain then transferring the domain name to NameCheap is the simplest task.
With all these features you also get DNS access too.
Get Namecheap here.
---
Google Domains
Google's services are appreciated around the world and there is nothing else in its competition. Even after entering recently into the domain registrar industry, it has managed to gain a position that cannot be moved easily. Since 2015 it is ruling and getting more and more users every year.
Just like the services with Google you will find it great as well. Just like Google has made everything easy it has evolved the domain service as well by making it simple. You won't have to pay for one or other features every now and then.
Pricing and plan of the Google domain
Your search for the best domain registrar won't be complete if you don't have proper information about the pricing. Of course, the cost is a big factor that affects the decision. For such a fancy name you would be surprised to find that the pricing of the Google domain is not so fancy and it starts at $12 which is quite fine for Google's services.
Note – Like NameCheap also provides WHOIS privacy to its user with no extra charge.
What do you get along with the Google Domain registration?
Following are some additional features that Google Domain provide which makes it one of the top domain registrar in 2022:
With its high-class feature, you also get to enjoy the protection to your and your user's privacy with 2 step authentication.
You also get email and domain forwarding services at no extra cost.
The already familiarity with Google's current interface makes the usage a lot easier and you can simply sync your current account to it.
You get direct verification to use many Google products with little to no extra effort.
They take privacy seriously and offers it for free with its domain plan
Not to mention that DNS transport is also available at its plan along with all the other features.
---
Crazy Domains
Crazy Domains tries crazy hard to make the domain registration fast, simple, and hassle-free for you and other users obviously. The 2-decade old domain registrar is a dedicated company working towards upgrading technology and features. This Australian domain registrar company has more than 1.5 million customers which is a milestone to crack.
Pricing and plan of the Crazy Domain's domain registrar?
Crazy Domain can rank high on your list if you are giving preference to the price. It is because they have quite affordable plans which makes them a good deal for especially the beginners. The plan for .net is 11.00 and .online is $21 which according to us lies in everyone's budget specifically when considering its services and features as well.
What additional features do you get with the Crazy domain along with its domain registration?
Let's take a look at all the additional features that you will be provided with after getting their plan of domain registrar:
You will find friendly and helpful customer support that tries their best to resolve your issues round the clock.
They offer management tools for its users which are a cakewalk to usem
You can transfer your domain on this site easily within no time and effort.
They even offer backorder domains so you can get whichever domain you wish.
You can keep your assets secure with them with the privacy protection which is most expected from more premium plans but they offer it with all the plans of domain registration.
Like most industry experts trick their users with their pricing, Crazy domain keeps themselves away from all these deeds
---
Dynadot
Dynadot is an American company that is about to complete 20 years in the industry. They have been strong for all these years by maintaining the scale of service making them one of the premium types of domain registrar even in 2022.
Working at Dynadot is not complex at all. You can even include the trading of the domain which is selling or giving the domain. It is the best option for anyone who is looking for an affordable domain registrar but also gets the essential features covered.
Pricing and plan for Dynadot domain registration
Just like I have mentioned, Dynadot tries to provide some of the most affordable plans. Its .com can be bought for $8.99, .net $5.99 and the .org $8.99.
Note – You get WHOIS privacy with its plans. Even the renewal cost for the .com domain is the same. It does not change if you want to transfer to any site.
What additional features do you get with Dynadot domain registration?
Here we have some features that Dynadot provides except for just giving you the feature domain. The list includes:
First is the basic requirement that is customer support which is available round the clock and provides replies with no time.
They have no pricing tricks.
DNSSEC might be the feature you are looking for. There might be some domain registrar that charges for it but not Dynadot.
Through Whois you can easily check the domain availability and other information regarding it.
If you get its website builder you get a free domain and many beneficial tools.
Domain set-up and management is simple due to the availability of plenty of options.
They provide high security protection for all your calls and mails. Only after detecting them are they forwarded to you.
You are offered email forwarding and hosting.
---
Related articles worth reading:
Hover
Hover is a tech company that has the most sorted website and processing. This can be experienced with its working phase and while you check out the page. It tries to keep the renewal price the same as many plans. Even if the cost of transfer is the same you can get by now what I meant by simplicity. They focus only on selling their products and nothing else that considers the industry tricks.
Pricing and plan of Hover's domain service
You might have understood that it offers some real easy functioning on its webpage. You can even buy the plans and get the same renewal and transfer price at many plans. But if we look deeply and observe we will find that the pricing is already a bit higher. This can be upsetting for beginners who are trying out new things. Their .com domain is $12.99 whose renewal price is $14.99. The .net domain is $15.49 and for the .co it costs $25.99.
Note – Though they do have the same renewal price for many plans do check out before subscribing to any domain. Some of the plans have higher renewal prices. They also offer WHOIS privacy.
What additional features do you get with Hover's domain registration?
Here in this section, we will discuss some of the additional features of Hover that it offers along with the domain registration:
You are provided with an email service that helps in the corporate work as well.
Hover offers tools and applications for domain and DNS management.
It offers simple integration with multiple applications.
They have dedicated support which is helpful but the drawback is it is not available for 24 hrs. This means the time zone barrier might affect many of its customers across the globe.
Your domain gets privacy so that all your personal details are kept safe with the website and its server.
Extending the domain can be easier with a simple interface and free with Hover.
---
Hostpapa
Hostapapa started its journey in the early twenties and has managed to stay in the market. With its name, you can get that the service would be impressive and trustworthy for your website. Along with many domain companies it is sticking to the market and with pride because it helps in finding the perfect domain for your website in just 60 seconds.
Pricing and plan of Hostpapa
Hostpapa server for many variants of the domain which includes the .cloud, .online, .business along with the regular and more popular ones like .com and .net. The cost of a .com domain is around $10.99 for a year which is affordable for many domain plans.
What additional features do you get with Hostapapa domain registration?
When anyone is looking for a new domain name for their website it is necessary that they check the features of that service company to make the process simpler and smoother. Let's have a look:
With simpler and smoother working we get to the part of creating email addresses which is actually an easy peasy task for even a new user.
It provides a variety of domain extensions as well.
Along with the domains it also gives tools that can be helpful for bloggers.
You will get privacy protection and a domain searcher which works according to your requirement and helps you find customer results for your website.
Get Hostpapa Domain Here.
---
Network solution
Here we are talking about one of the largest domain registrars in the world. Its beginning goes back to 1979 which makes it one of the most experienced domain registrar which is quite reflected in its features and services. It provides almost everything a user might end with the domain registration. This domain registration company from Virginia gives many other services that make it one of the preferred choices amongst its users which are almost seven million.
Pricing and plan of Network Solution
The plan for a Network solution is affordable which starts from as little as $5.99 which can be fine for a beginner considering its services and features. They even provide a free domain for its hosting users who buy the hosting plans.
Note – They offer WHOIS privacy and have varied payment methods to bring convenience to the users.
What additional features do you get with the domain registration of Network Solution?
For all the users they offer many features and convenience for even the pricing and privacy as I mentioned earlier. Now we will discuss the other additional services:
DNS management is one of the primary service features that any user checks for domain registrar and they have it.
You will get round-the-clock customer support which is required in a tech service because of the issues that you might face on the website or server.
They have the feature of auto renewing through which you won't need to worry about the domain expiration.
Easy working and functioning on their page.
To protect any wrong transfer they have transfer lock service
Not to mention that they provide access to email building for your business.
They even provide SSL certificates but you would have to pay for it or either go for their premium hosting plans.
---
Tucows
Since 1999 Tucows has been providing technical services for the digital world. They are the most prominent domain registrar company which stands in the 2nd position in the world. They not only serve domains throughout the world but also serve some of the big names in the hosting and domain registering companies.
What additional features do you get with Tucows domain registration?
Following are some features of Tucows domain registration:
If you are searching for a domain registrar that does not ask you for the sell-ups when you checkout then this is the right choice for you.
It has a basic interface which makes the working easier.
They even make exporting to transferring your domain to another registrar simple with ICANN.
They do have helpful customer service but they are not available for the entire time which can be problematic for some of the users who are from different time zones.
You can find cheap TLD as a Tucows user.
---
NameSilo
Namesilo is a domain registrar company that started in 2012 and has been going strong since then. If you are looking for an affordable domain registrar then we suggest you go for Namesilo which offers some real cheap domain registrar. Serving more than 3 million customers across the world you can get it easily with the vast number of users.
Pricing and plan for Namesilo domain registrar
Since they are known for their affordable plans you can find some fine pricing orders for you as well. Like their .com domain costs $8.99 and the .net is $11.79. With this, you can even check that they offer hosting services as well. Most domain registrars increase the charge for the renewal price.
Note – You get Whois Privacy and no extra renewal charge.
What additional features do you get with the Namesilo domain registrar service?
If you are looking for its features read it further:
You get DNS management with its domain service.
Customer support for all its users round the clock.
They take privacy protection seriously and provide it for no cost.
They have an easy process of domain transfer that makes it great for newbies.
They offer an abundance of TLDs to select from.
For security they provide domain lock and defender protection.
The email and domain forwarding are available for their users.
You are able to enjoy the bulk discounts as well when you buy domain names in bulk.
If you are looking for domain and hosting combo, read our Hostinger Review 2022 and Bluehost Review 2022
FAQs About Cheap And Best Domain Name Registrars
Many of our readers had certain queries regarding the domains. Here we have tried to solve some of those queries with brief answers.
What is the best site to buy a domain from?
For your website, you can check the above-mentioned domain registrar companies.
Can I transfer my current domain?
Yes, you can transfer the current domain. Even some domain registrars offer free transfers. 
Can I buy a domain permanently?
No, domains can be registered on an annual basis which restricts you to buy it for life. 
Do you know about Freenom? It is also one of the domain registrars that provide free domains.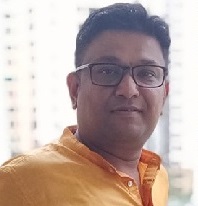 Seasoned Professional with 15 years of experience in Sales and Marketing. Entrepreneur, Consultant and Blogger helping people earn through jobs and blogging. Experienced Hosting Reviewer who likes to collect detailed info about existing players and share it with my audience. Previously worked with leading Banks and Telecom Companies.
I completed my Masters in Management with specialization in Finance and Marketing.
Visit our Hosting Review and Blogging Guide for more interesting articles.